Our Mission
We provide moving and transportation services to University entities on and off of campus. Job scheduling is accommodated on a first come, first served basis.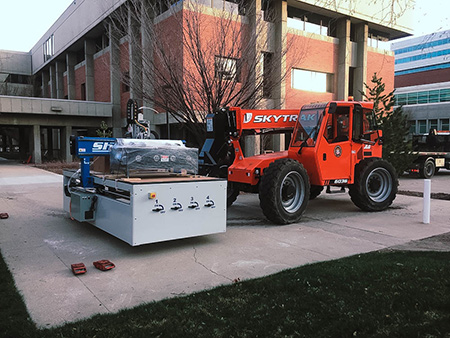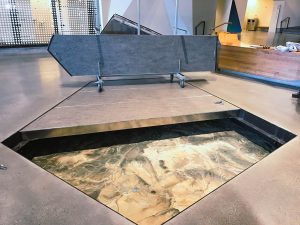 OUR SERVICES
---
Anything from small moving boxes to heavy furniture and machinery, we are here to help.
Please be aware that Moving Services WILL NOT handle any lab equipment without a certification stating the equipment has been decontaminated. These items include: medical equipment, examination beds, and ultrasound machines.

Office and Classroom
Desks and Chairs
File Cabinets *
Sofas and Tables
Dry Erase Boards and Pictures
Modular Furniture
Boxes **

* File cabinets must be empty to move.
** At your request, we can provide moving boxes and packing tape for your convenience. Boxes are subject to availability and will be charged directly to your Work Request. The cost of these items is determined by University General Stores.

Lab Equipment
Incubators
Shakers and Centrifuges
Biosafety and Chemical Fume Hoods
Refrigerators, Freezers and Deli Cases
Optics/Laser Tables

* Lab equipment often requires decontamination. Please contact EHS and properly follow all steps to ensure lab equipment has been cleaned, sterilized and is safe to be handled.

Transportation Services
Delivery from Central Campus Receiving
Un-crating and disposal of packing material
Off campus pick-ups and deliveries
Deliver items to University Surplus
PRICING
---
Our services are billable. Labor is charged a flat rate of $36 per person, per hour. We do not charge for equipment use, vehicle use or fuel.
We typically run a two-man crew to keep labor costs down; however, we occasionally increase the crew size to accommodate heavier work demands. This may affect the total cost of completing your request. Please let us know if you have questions or concerns regarding billing or budget constraints for your request.
Frequently Asked Questions
---
Moving Services is a billable service. Our standard bill rate is $36 per person per hour and most jobs will require a minimum of one hour. Depending on the daily workload, we typically schedule a two-person or three-person crew.
Our crew operates on a first-come, first-served basis. We will do our best work with the schedule and make adjustments whenever possible but ultimately we need to be as fair as possible with all of our customers.
We move all kinds of items from all kinds of departments. We've moved items that range from cardboard boxes and office furniture to totem poles and rocket engines.
Yes. We can work with departments that require pickups and deliveries at facilities located off campus. Scheduling our crew to work away from campus typically requires considerable time on our schedule and should be planned for with as much advance notice as possible.
Moving Services requires that a Customer Request be submitted on CIS by clicking here. You may also contact dispatch at 801-581-7221
We can provide purchase and deliver packing materials to customers if needed. We will use the Customer Request number to purchase items such as moving boxes, banker boxes, packing tape and bubble wrap from General Stores here on campus. All prices are determined by General Stores and will be billed directly to the Customer Request.
IMPORTANT SCHEDULING NOTE:
Campus safety is our top priority. Moving Services will occasionally be required to adjust our schedule to tend to emergencies and other critical issues on campus. Our crew members are part of a larger crew that works on managing road conditions such as plowing snow in winter months and excavation projects related to repairing/restoring critical campus utility services. Storms and other urgent issues that arise unexpectedly may require additional manpower that may ultimately affect the moving crew's ability to keep previously scheduled work.
For Issues with Requests: