Bosnian Pine
---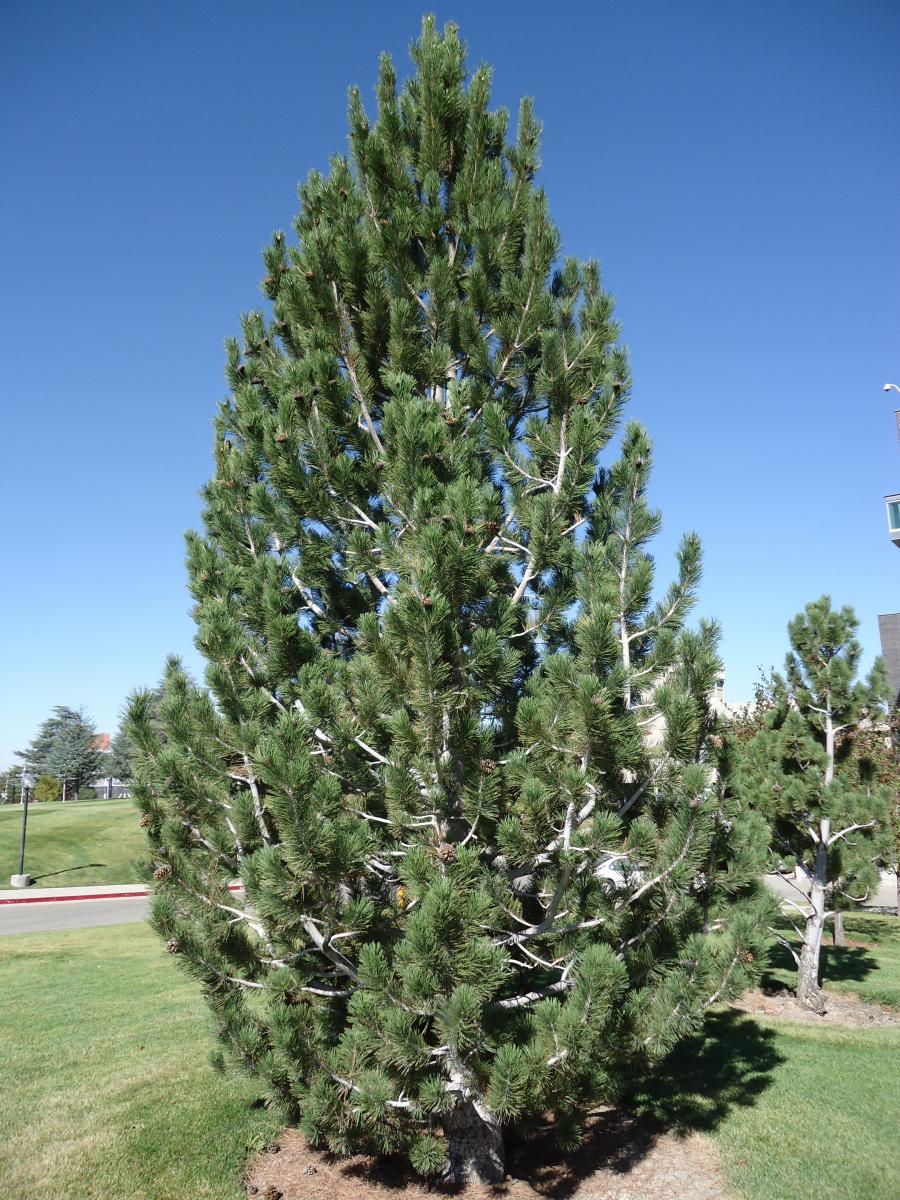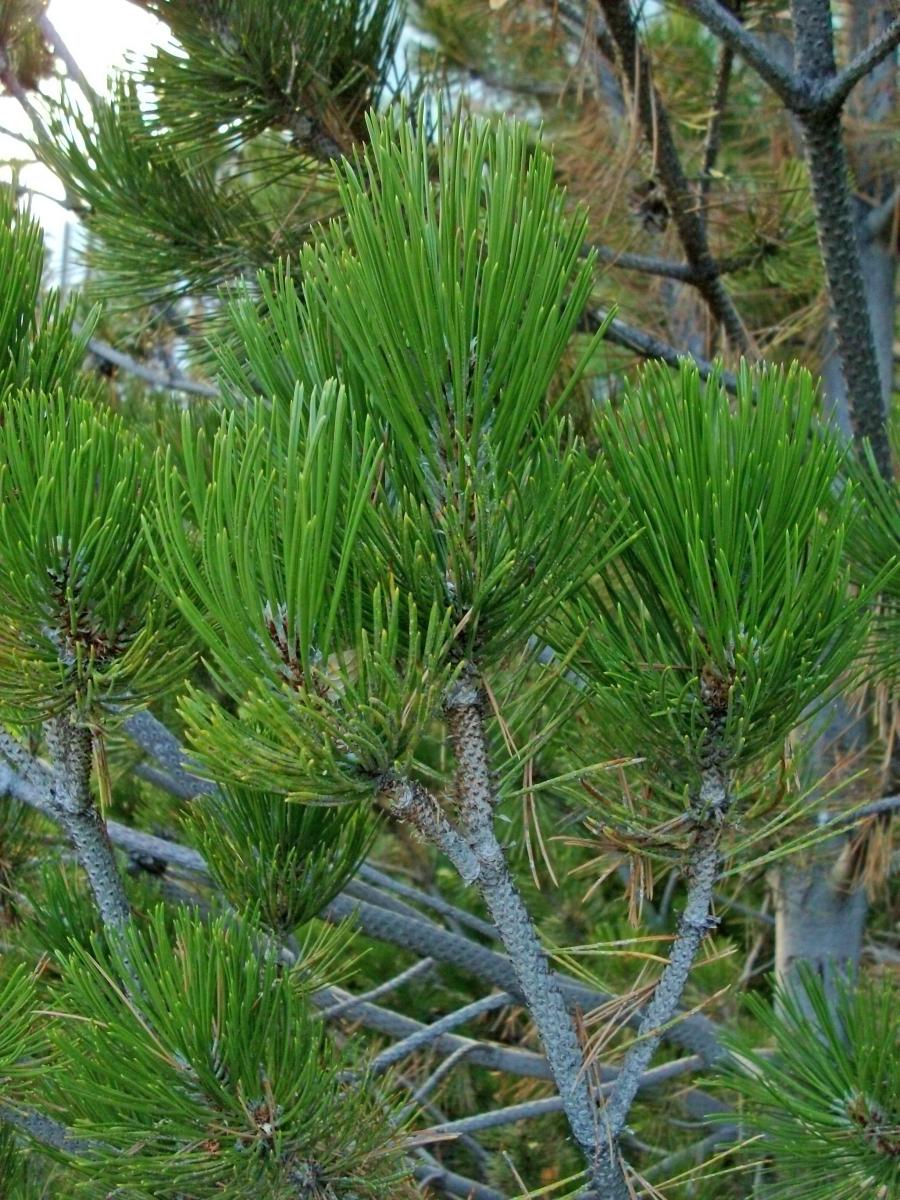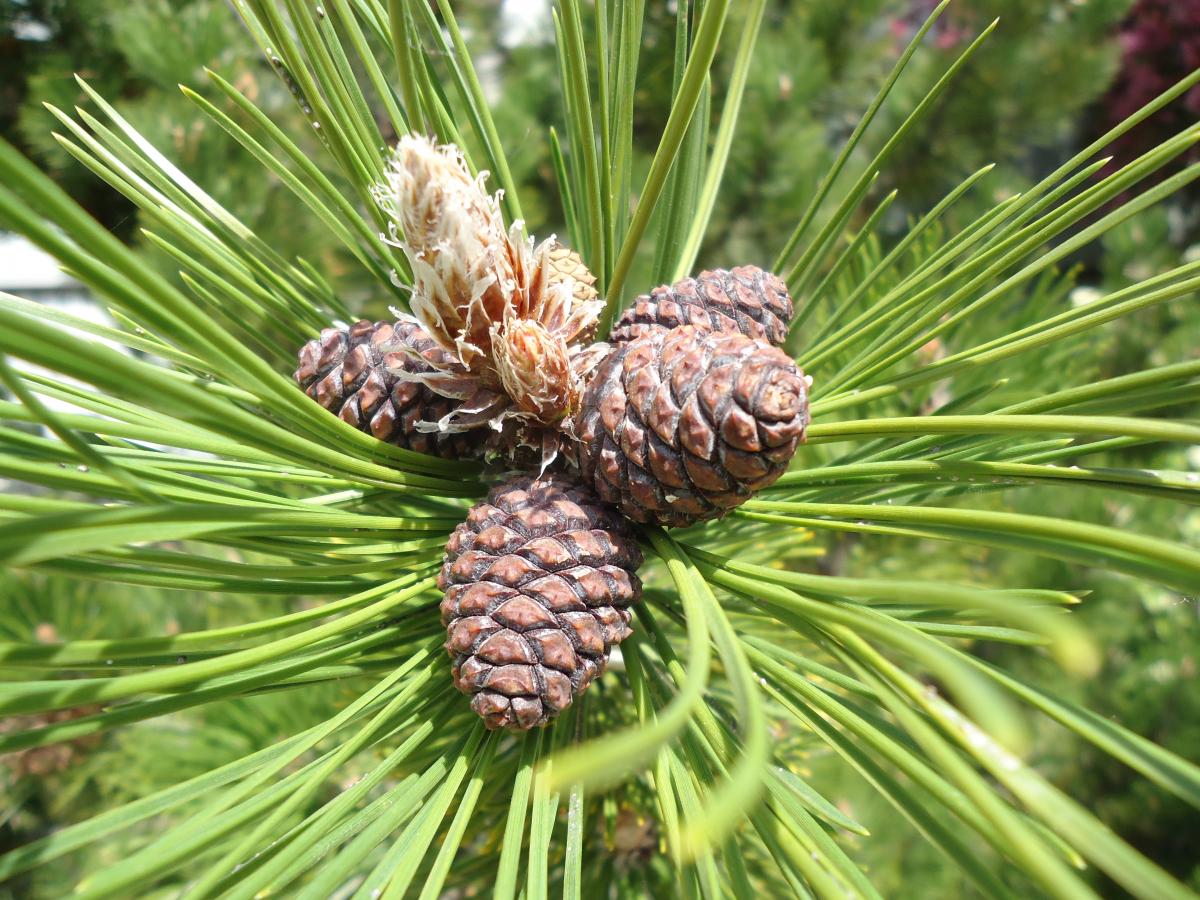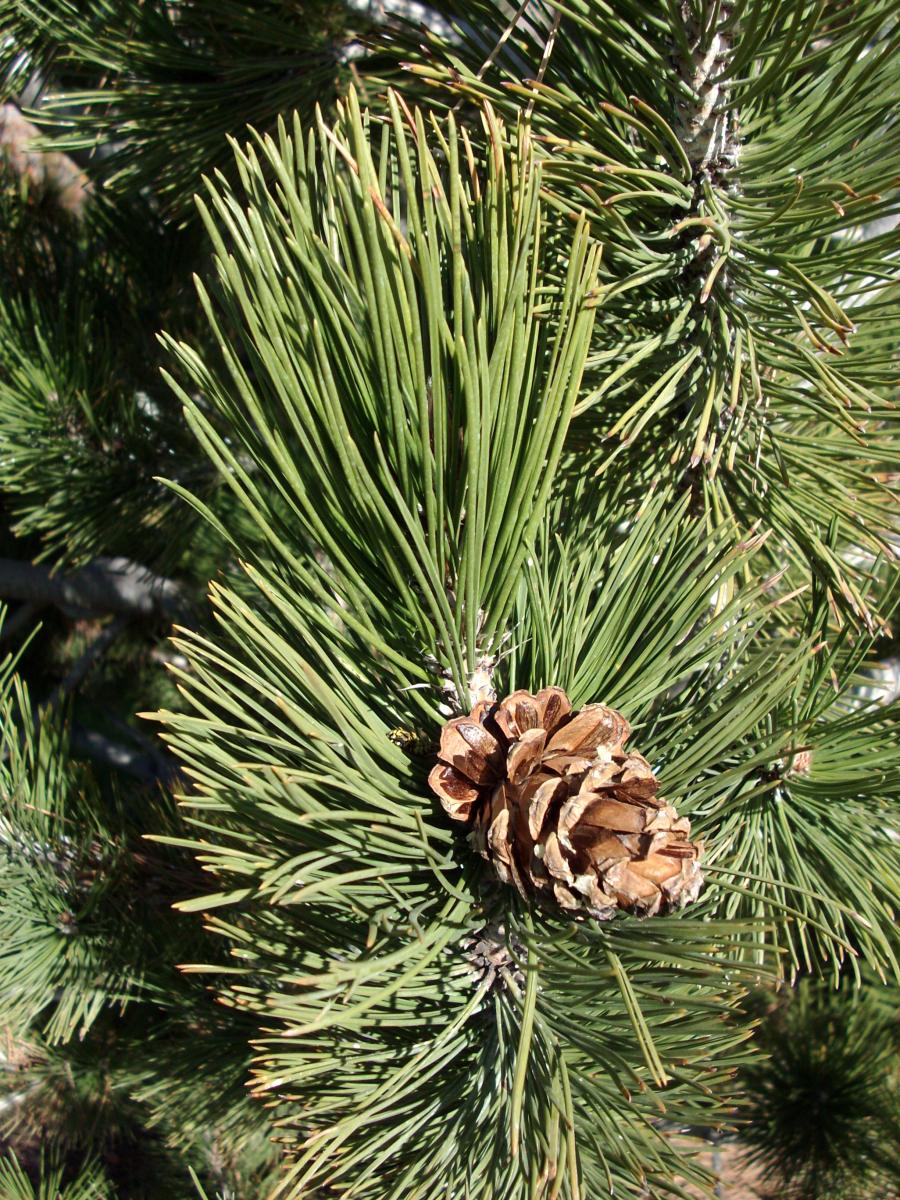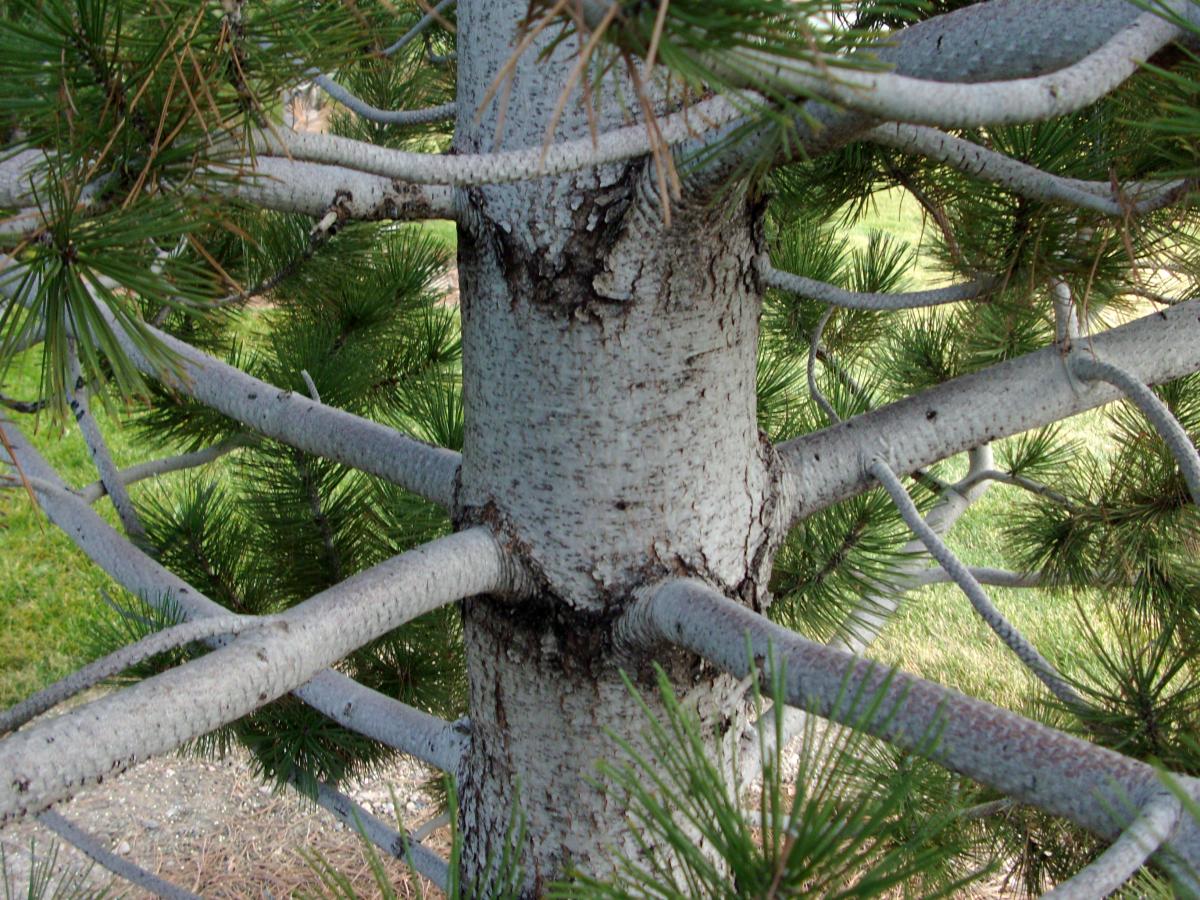 Pinus leucodermis
Leaves: Evergreen. Glossy, stiff needles grow in pairs 2 to 4 inches long from a ½ inch sheath. Needles are sharp and curve slightly. Dark green color.
Bark/Twigs: When young, the ash-grey bark is smooth with evenly spaced dark flecks. Older trees have deep fissures, exposing brownish-grey splotches.
Flowers/Fruit: Inconspicuous flowers in spring. 4 to 5 inch long cones start out blue-purple color and turn yellow-brown at maturity.
Mature size and shape: Medium. 25 to 35 feet high x 15 to 20 feet wide. Pyramidal and dense shape.
General information/special features: Plant in full sun. Prefers moist, well-drained soil. Will tolerate heavy clay soils as long as drainage is good. Tolerates dry or chalky soils. Tolerant of severe cold and wind. Often reaches alpine tree line in native habitat. Synonymous with Pinus heldreichii.
Landscape use and maintenance: Good alternative to larger pines for smaller spaces because of its relatively compact mature size. Used in small group plantings. Average growing rate. Low maintenance.
USDA Hardiness Zone: 4 to 8
Family/Origin: Pinaceae – Pine. Native to the higher elevations of southern Europe, specifically the dry limestone soils in the mountain areas of the Balkans, Italy and Greece.
Campus Use: Somewhat common. Large specimens can be found on southwest corner of Price Art Museum (Bld 35) or south side of John Widtsoe Building (Bld 9).