Chitalpa
---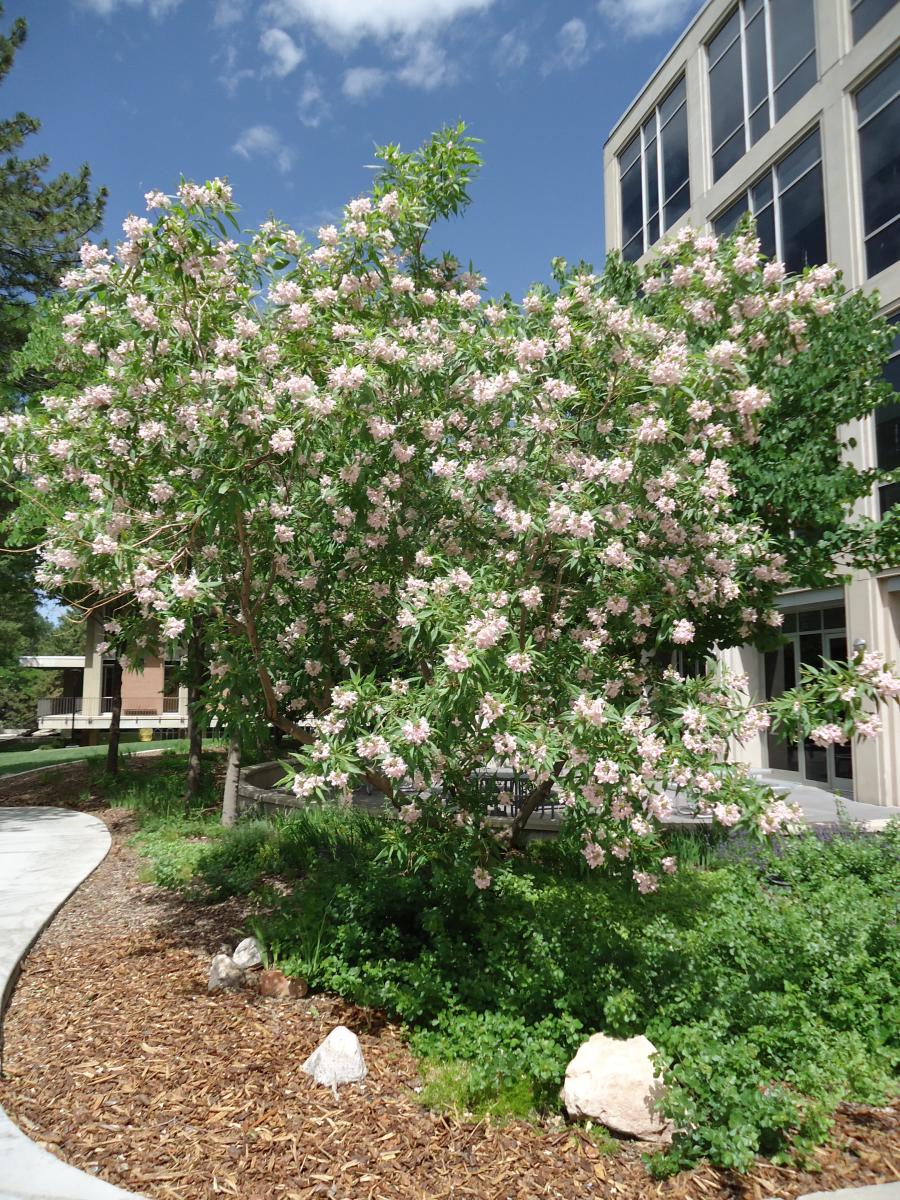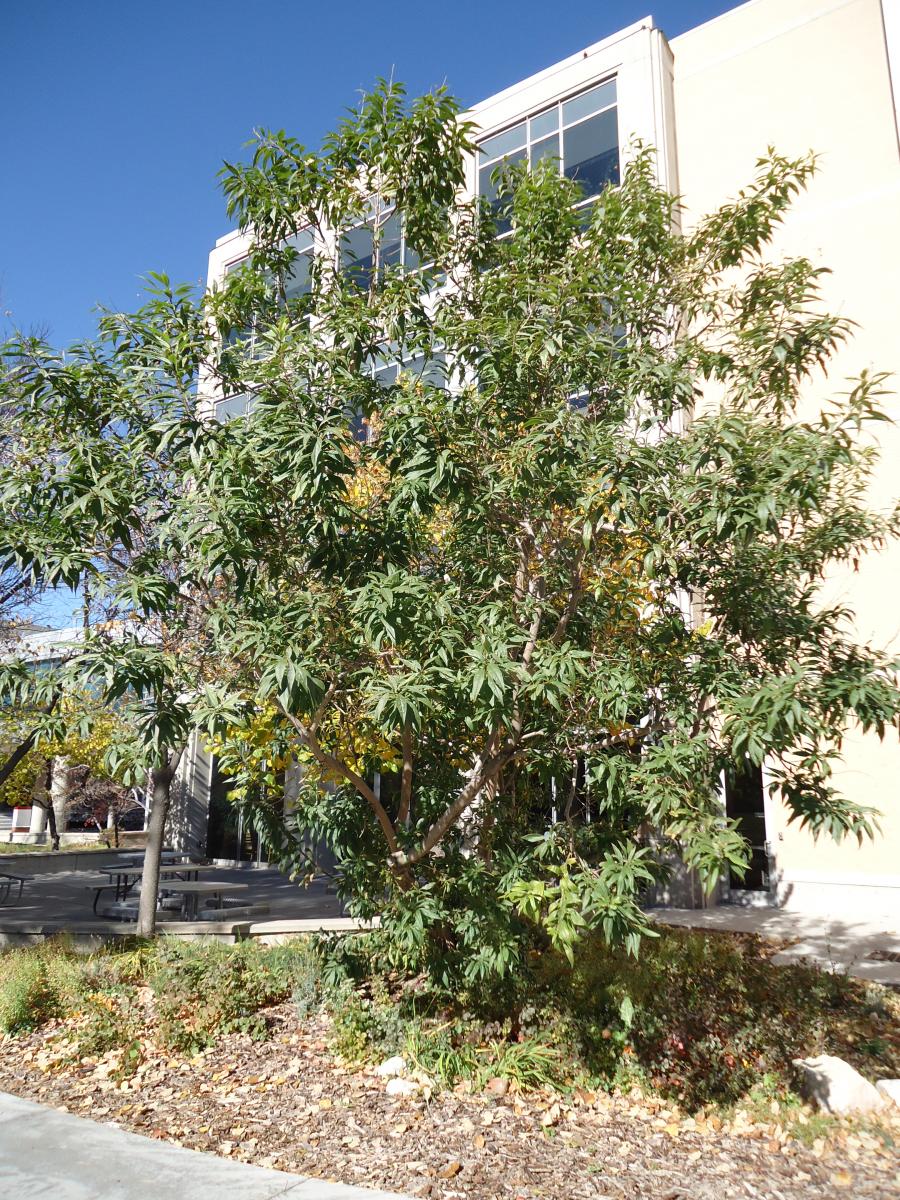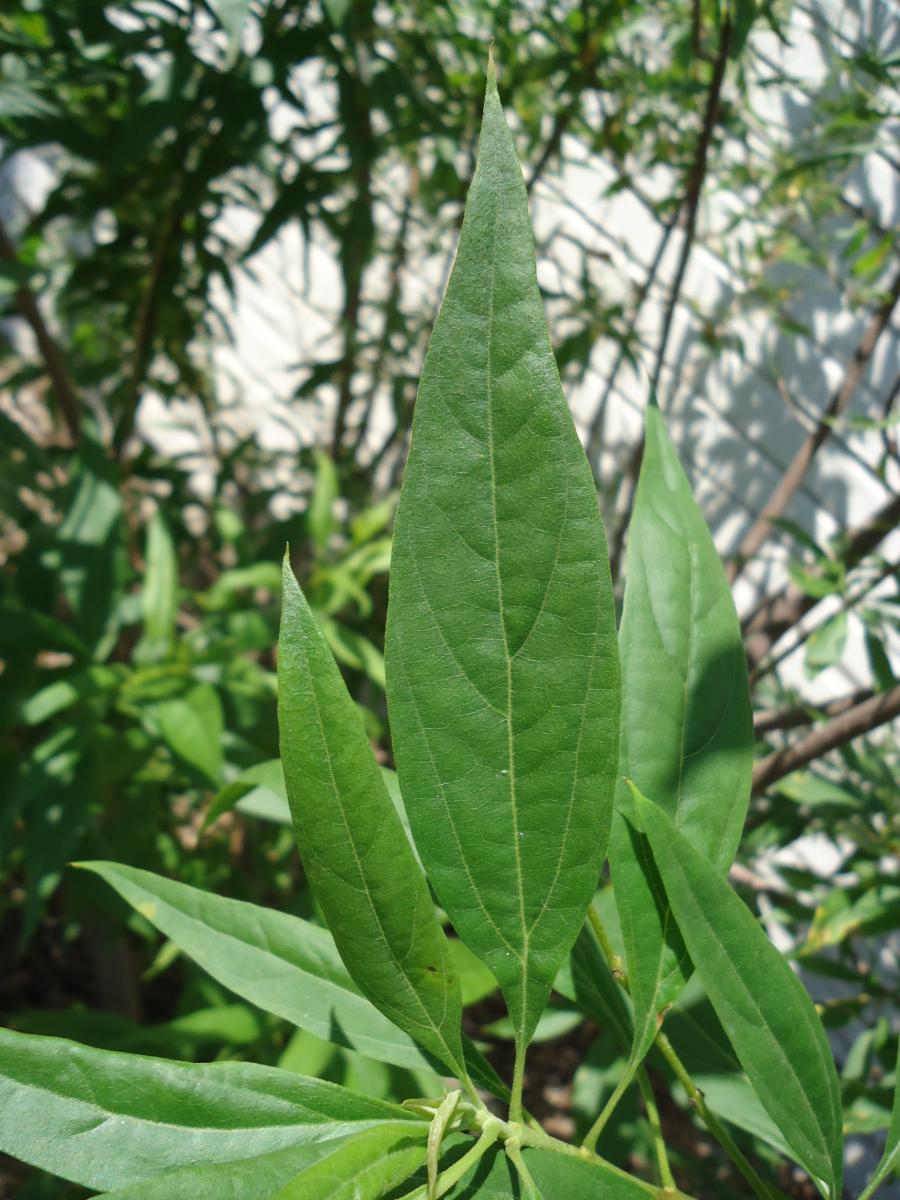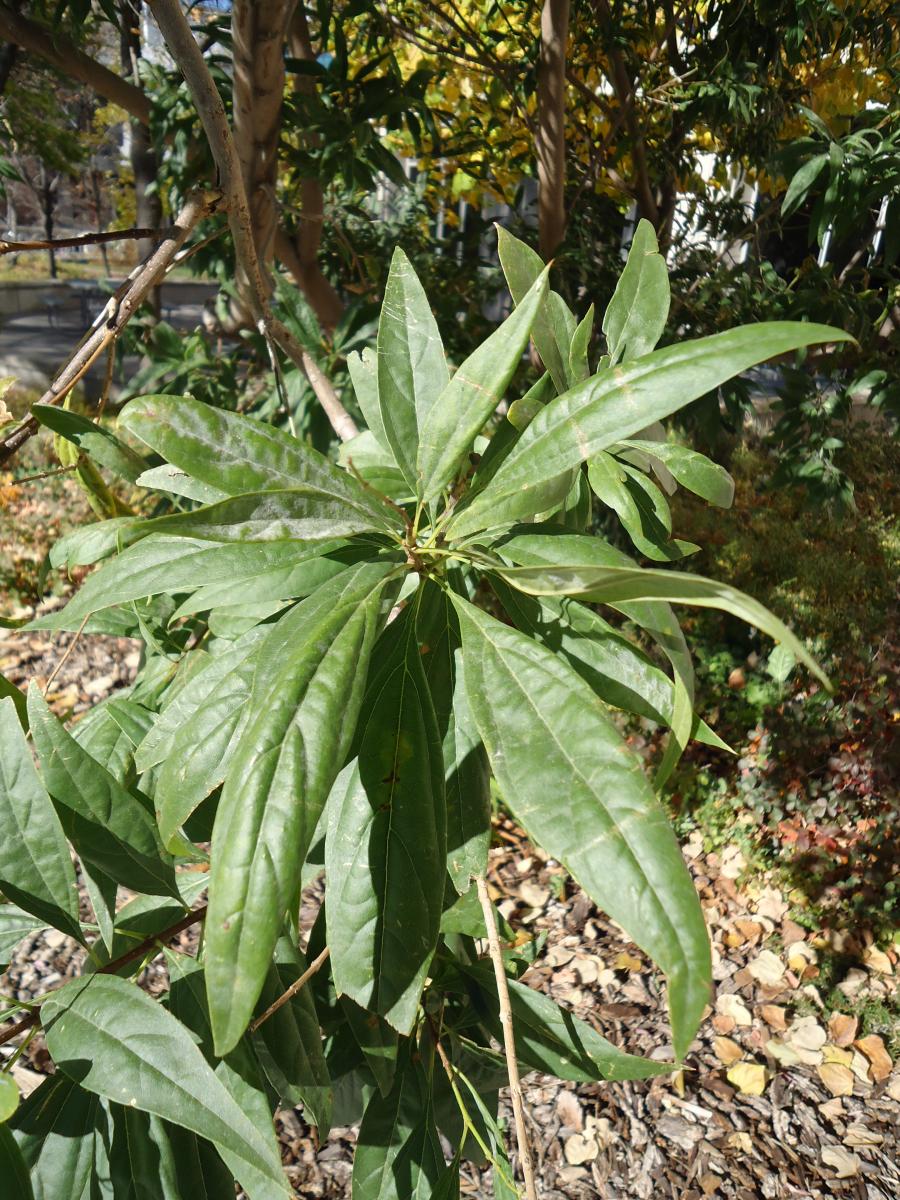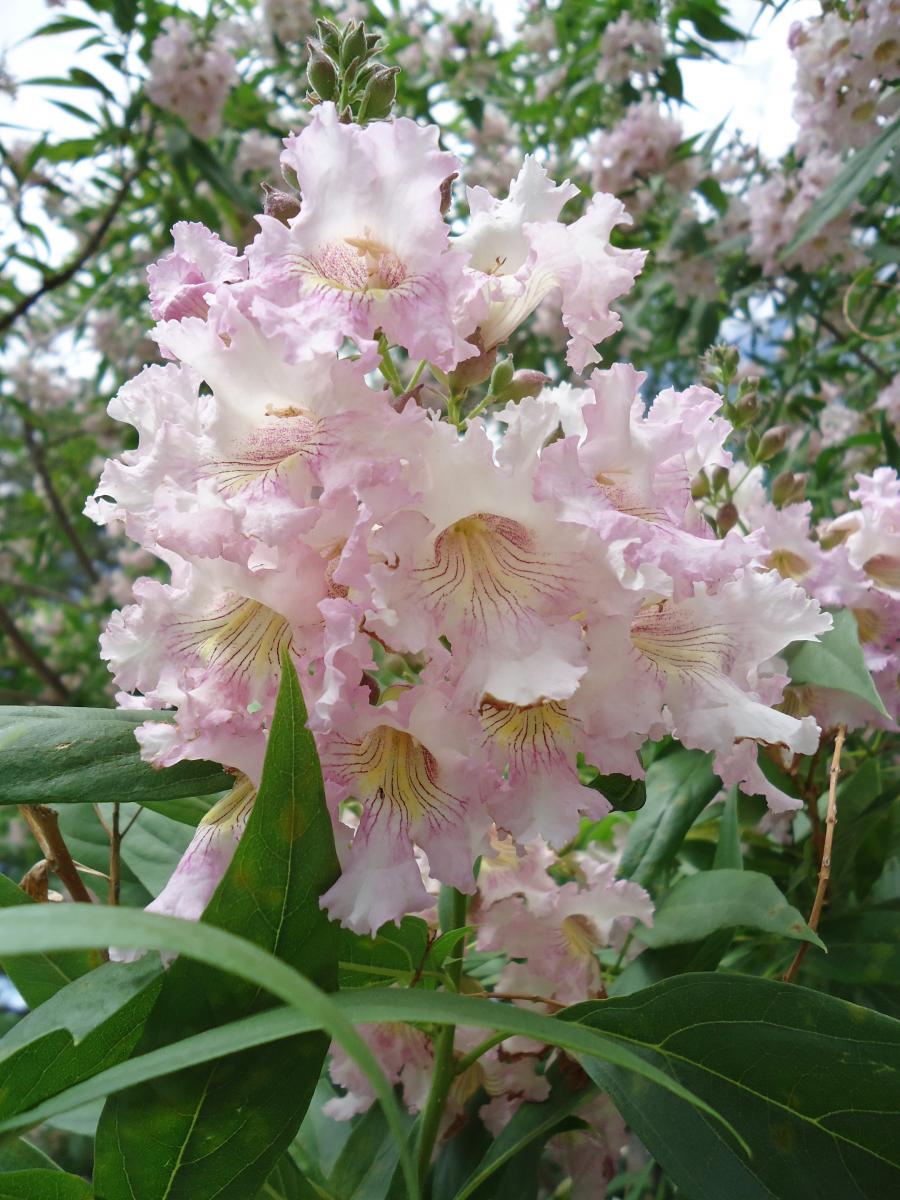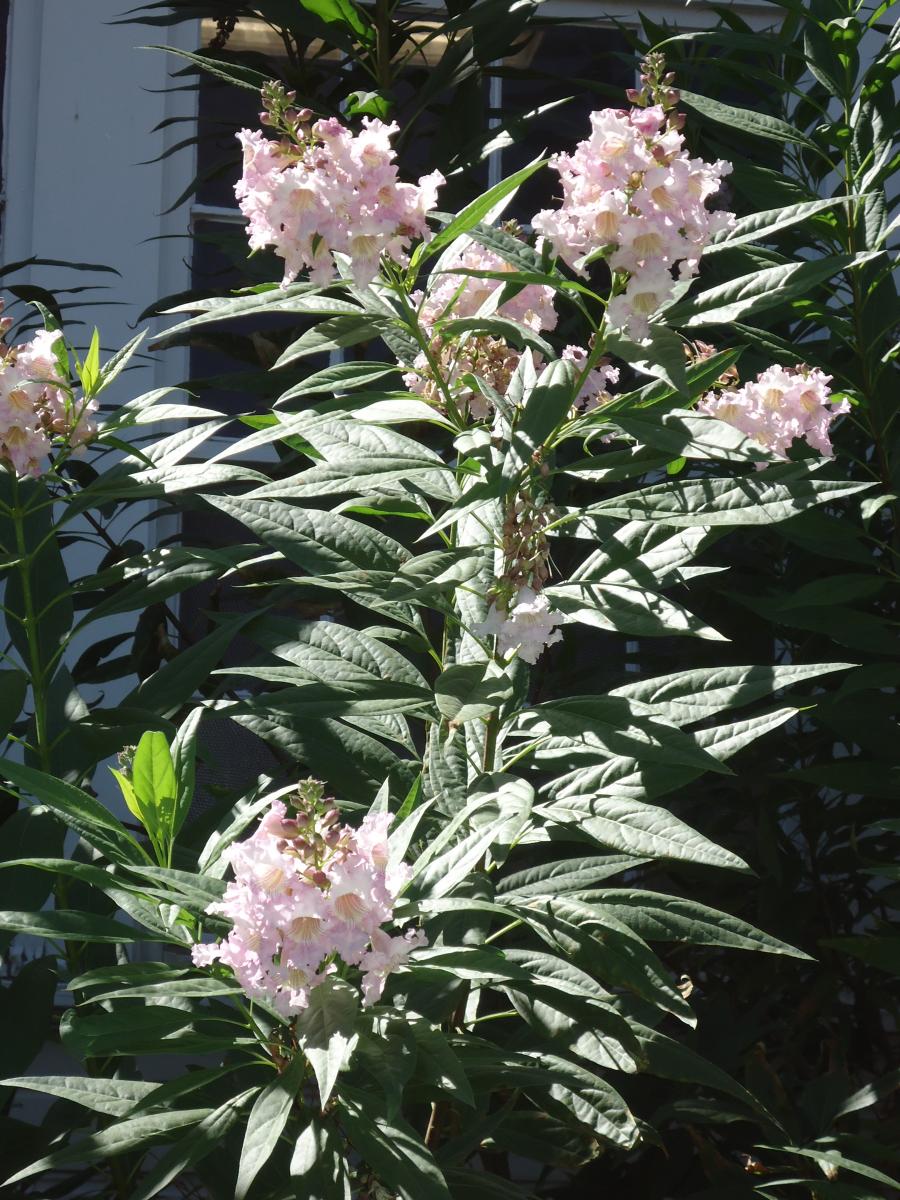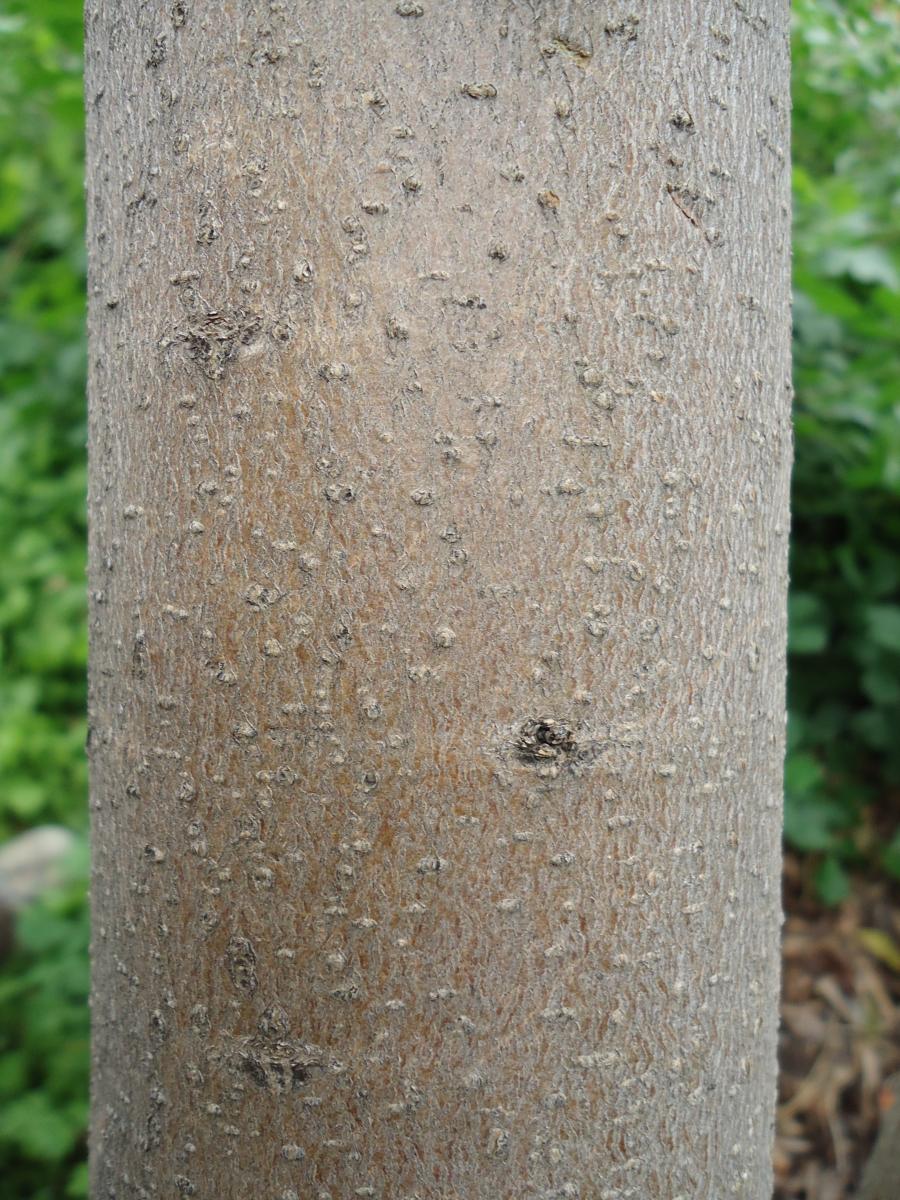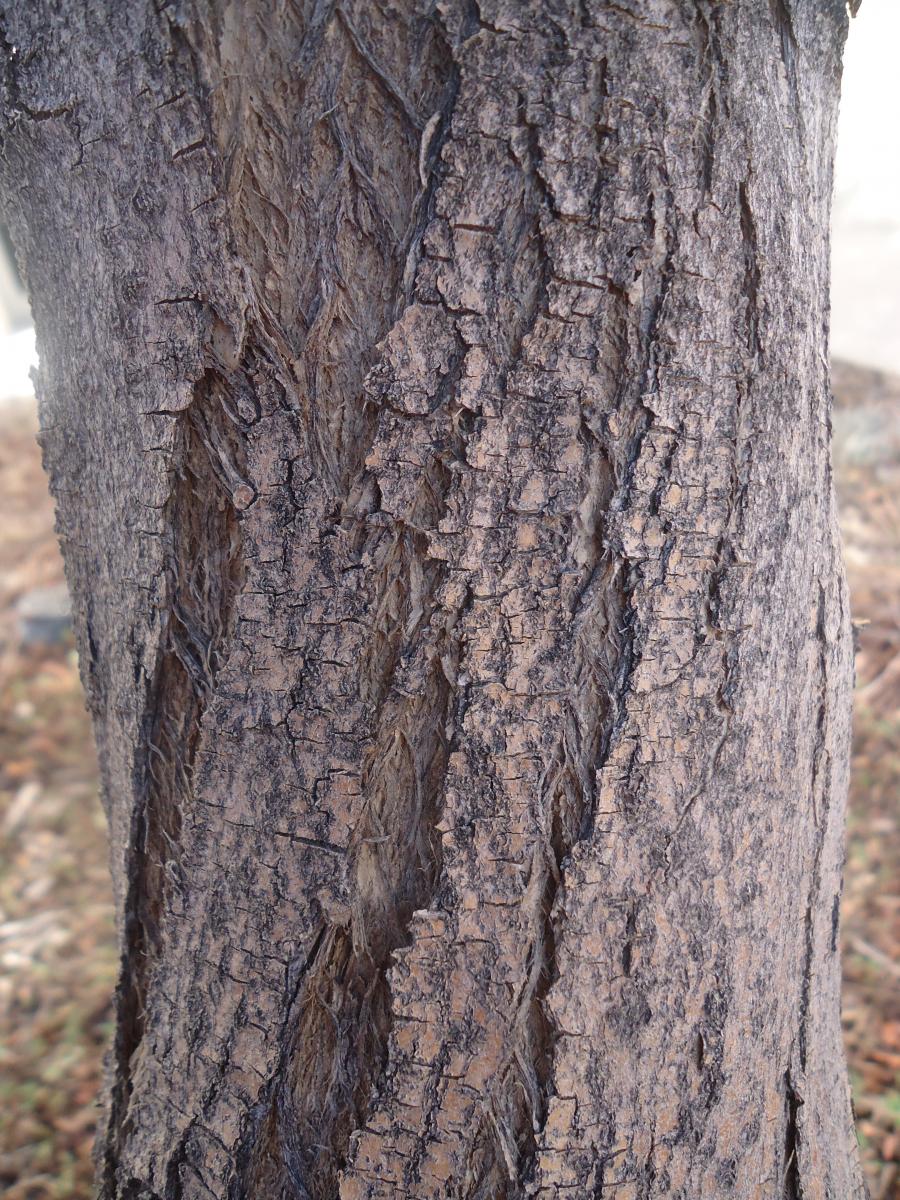 Chitalpa x tashkentensis
Leaves: Deciduous. Dark green leaves are 3 to 5 inches long and 1 inch wide, long and skinny with a tapering point.
Bark/Twigs: Brown to gray-brown bark, smoother when young. Develops fissures and ridges when older and darker in color.
Flowers/Fruit: The trumpet-shaped, pink and white flowers are 1 inch long, with striping in the center and ruffled on the edge. It blooms in the late spring through the summer. However, unlike its parent, there are no messy seed pods like the Catalpa.
Mature size and shape: Medium. 25 to 30 feet high. Rounded spreading habit with open branching.
General information/special features: Plant in full sun to partial shade. Bred from Desert Willow (Chilopsis linearis) for desert hardiness and color, and Southern Catalpa (Catalpa bignonioides) for larger blooms. The name is a combination of the two parents' names. The Desert Willow is native to southwestern Utah.
Landscape use and maintenance: Good ornamental tree. Fast growing rate. Average maintenance. It is drought tolerant and can also withstand low temperatures making it a versatile option for many areas.
USDA Hardiness Zone: 6 to 9
Family/Origin: Bignoniaceae- Catalpa. Hybrid between Chilopsis linearis and Catalpa bignonioides. Originated in a botanic garden in Uzbekistan.
Campus Use: Rare. Can be found south of Aline Wilmot Skaggs Biology (Bld 82) and east of Motor Pool Building (Bld 309).