Chokecherry
---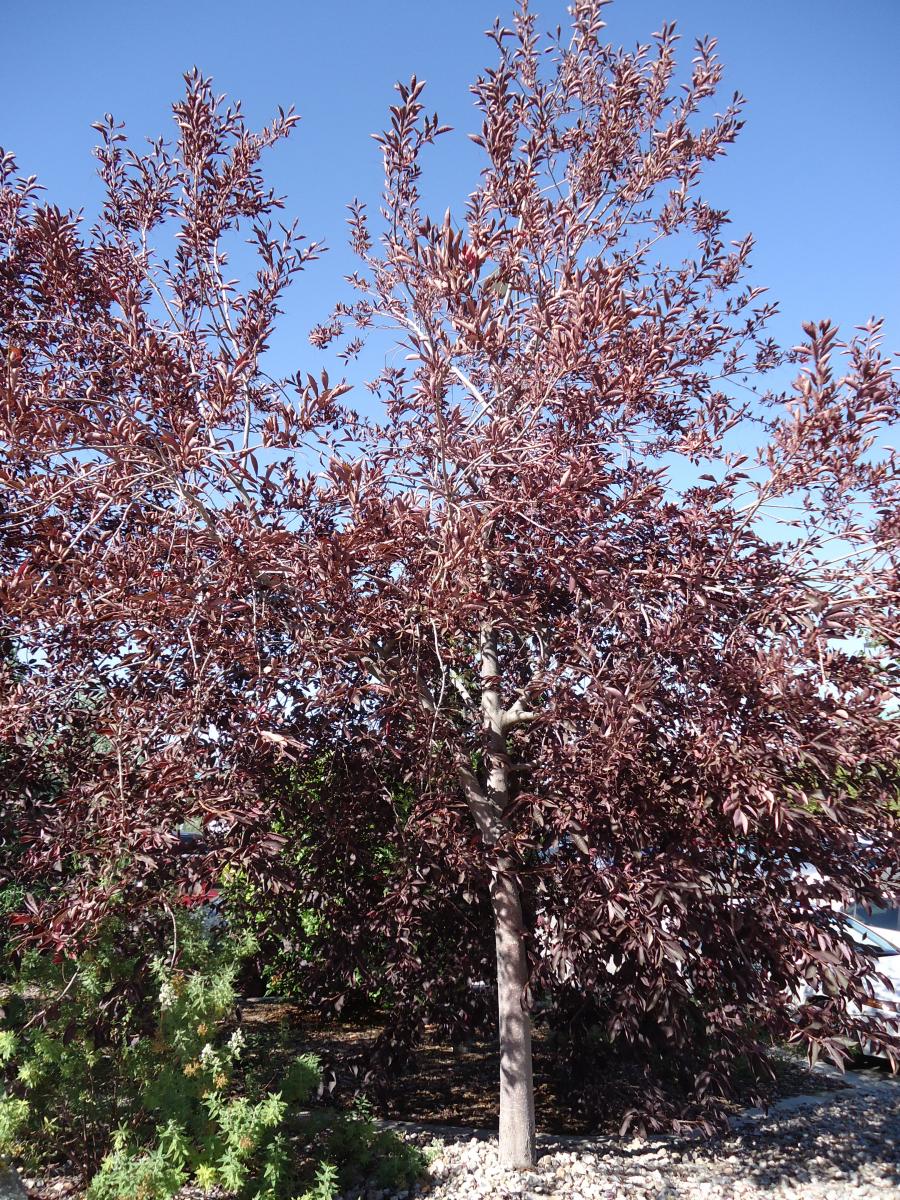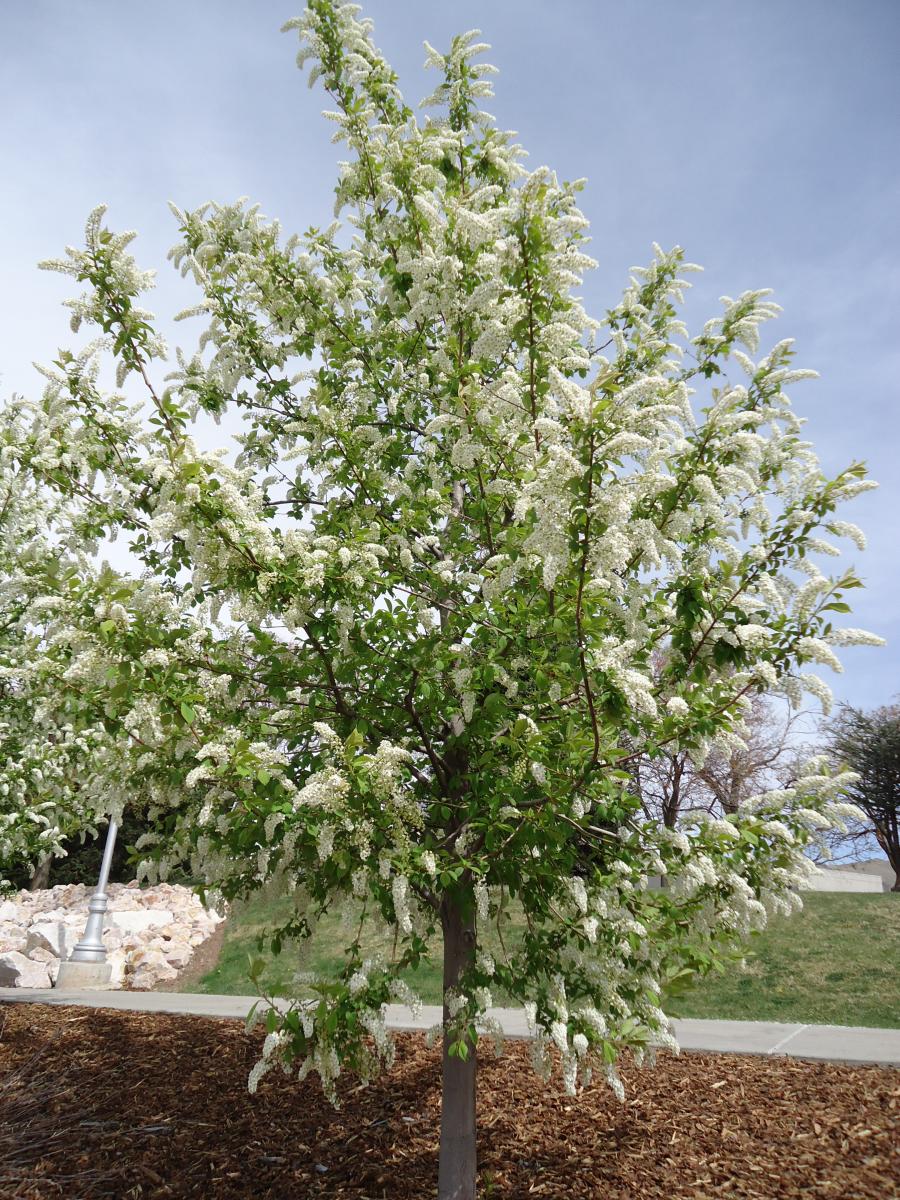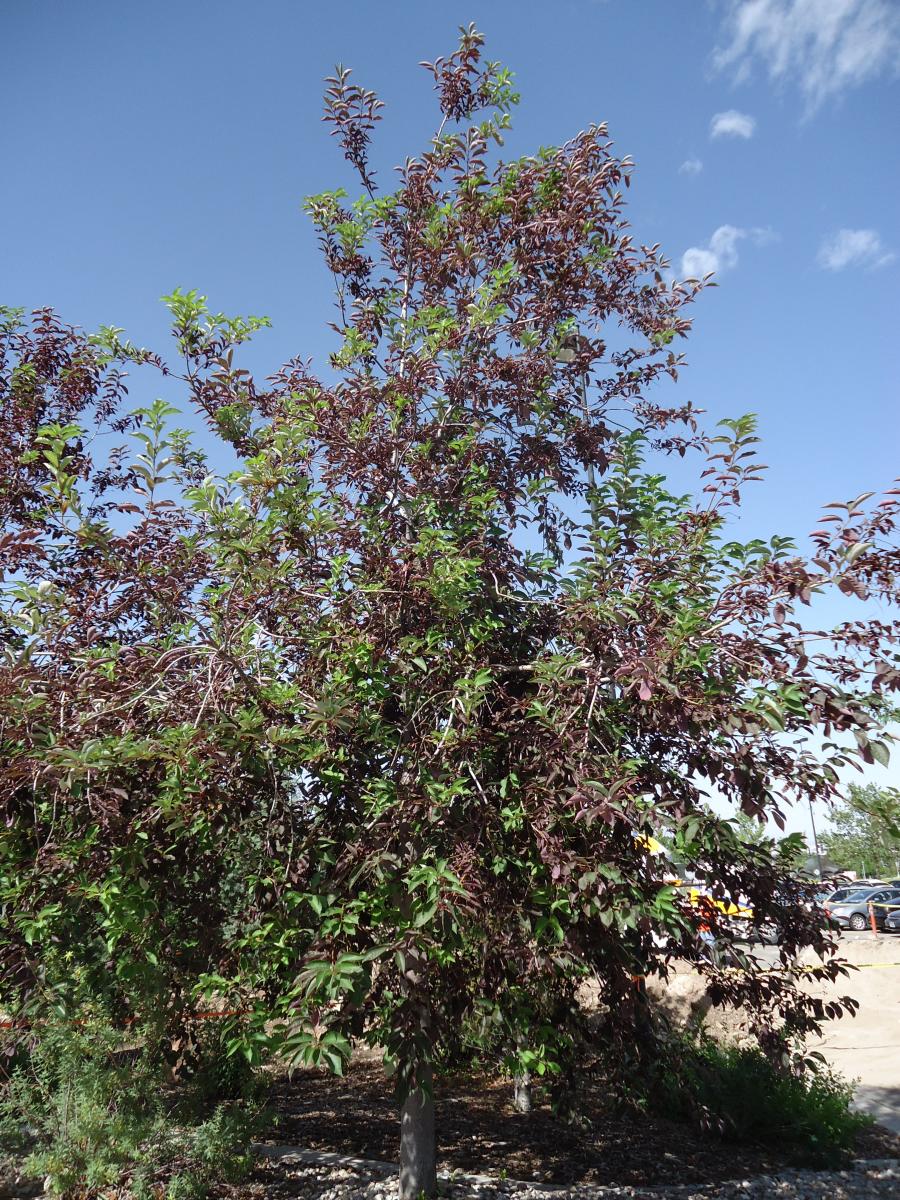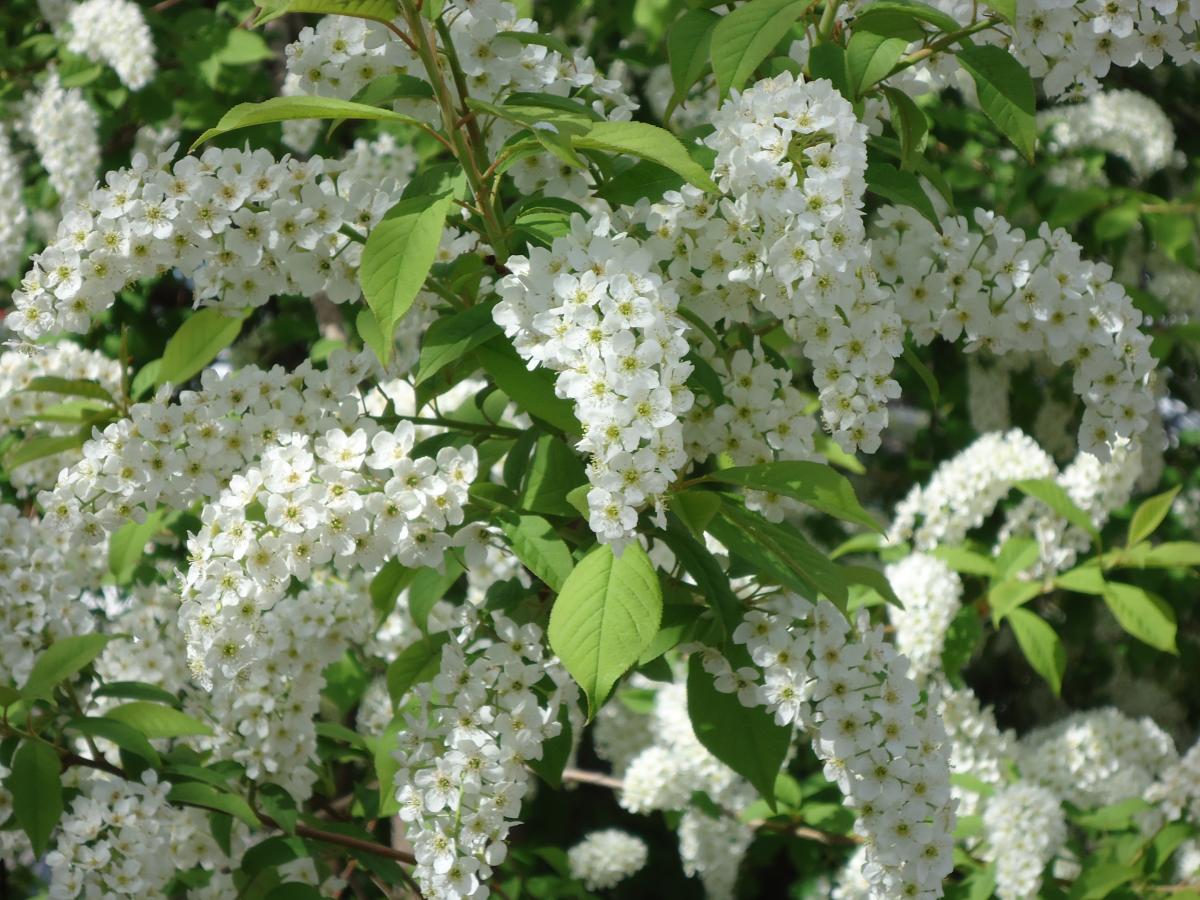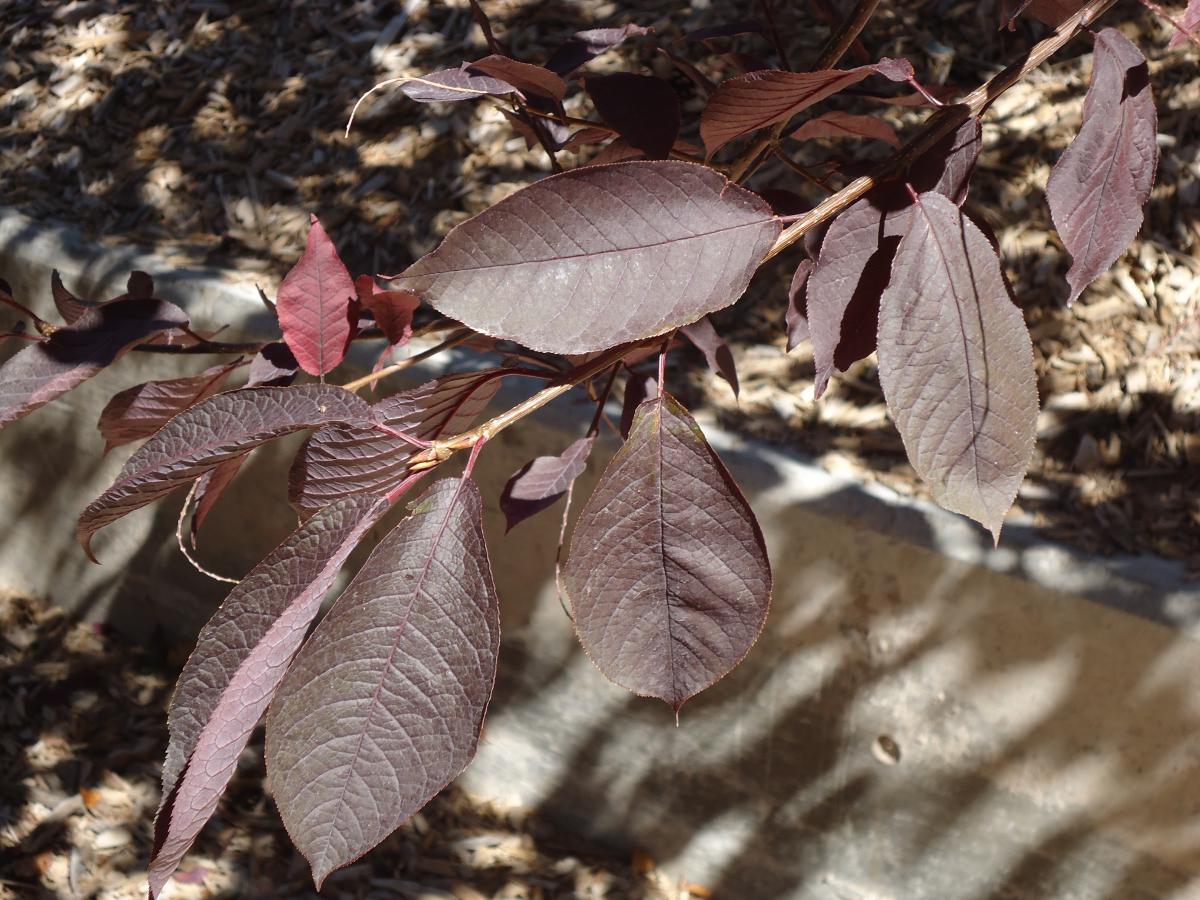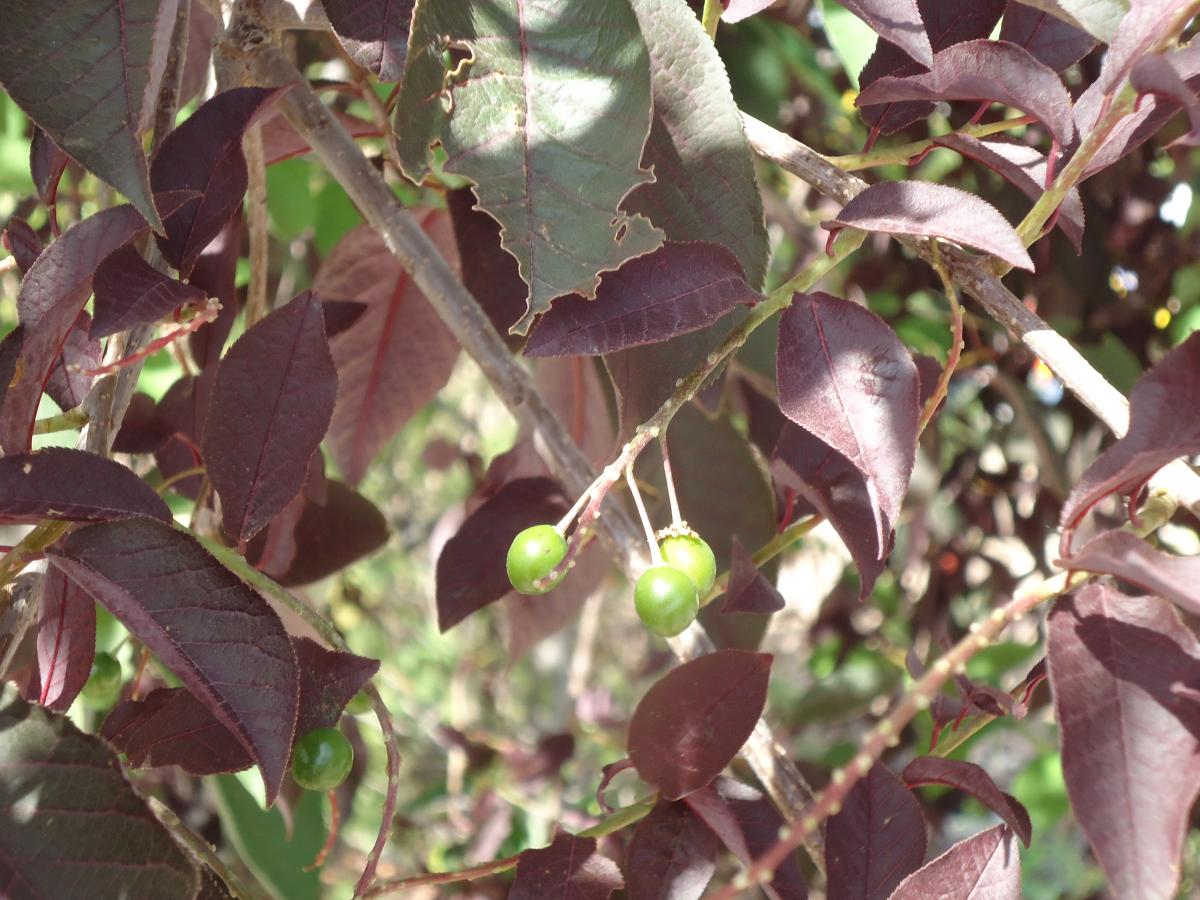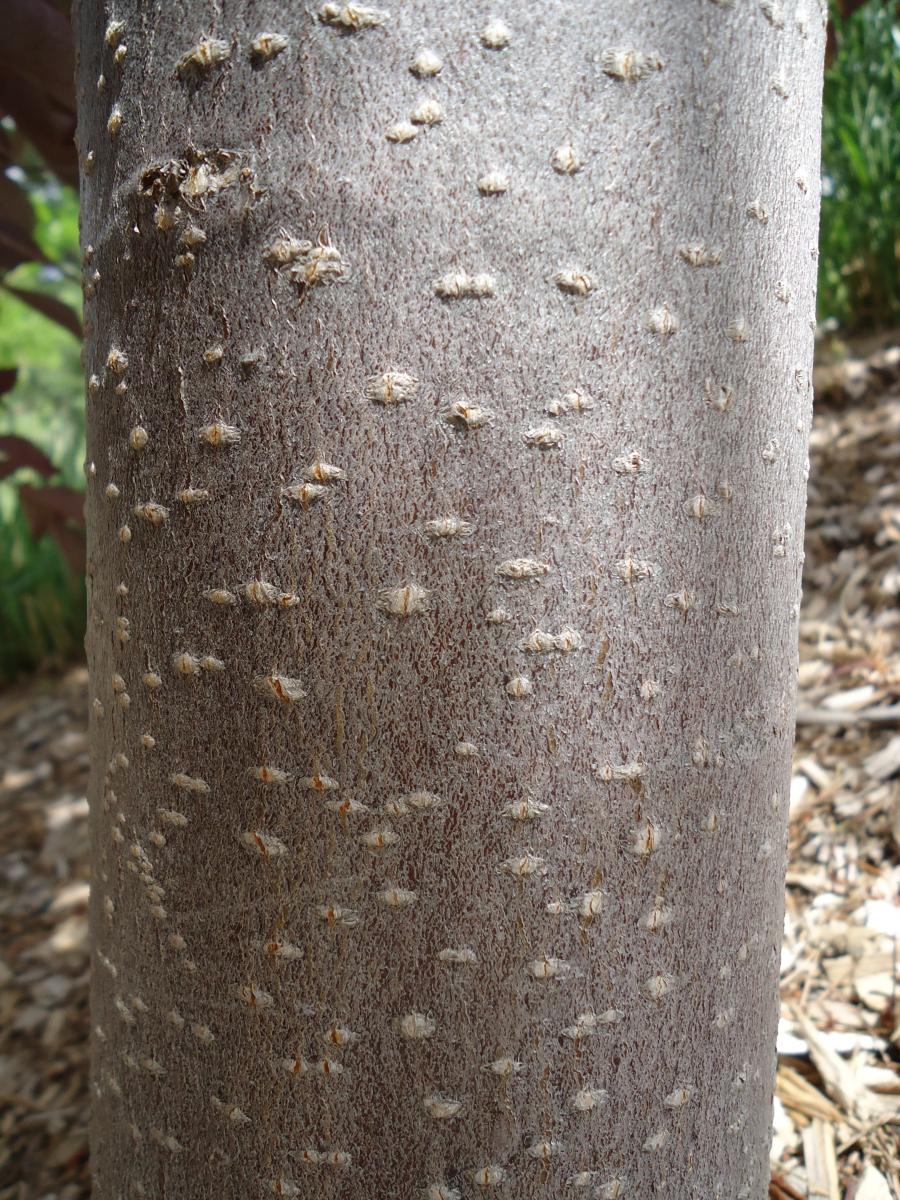 Prunus virginiana
Leaves: Deciduous. Leaves are 2 to 4 inches long and ⅔ as wide, oval in shape with a finely serrate leaf edge. Dark green to purple-red color, depending on the variety. 'Canada Red' will leaf out green in the spring and turn purple-red during early summer.
Bark/Twigs: On young stems bark is smooth and red-brown. On older stems, bark turns gray-black, remaining fairly smooth with obvious horizontal dots called lenticels.
Flowers/Fruit: Small, ⅓ inch fragrant flowers are white and appear in elongated bunches 3 to 6 inches long, 1 inch wide. Flowers in late April to May. Fruit is a black, round, about 1/3 inch in diameter berry that is edible and sour.
Mature size and shape: Medium. 20 to 30 feet high x 15 to 20 feet wide. Upright slightly pyramidal to oval shape. Sometimes grown with multi-stemmed trunk.
General information/special features: Plant in full sun. Shade tolerant. Likes fairly moist locations with rich soils, but will do well on poorer sites. Drought tolerant.
Landscape use and maintenance: Attractive flowers and smaller size make it an attractive tree for urban yards.  Good substitute for the purple-leaf flowering plum. Good for wildlife habitat plantings and windbreaks. Fruit can be used in jams and jellies. Average growing rate. Average maintenance. Vigorous sucker-sprouting can be a problem.
USDA Hardiness Zone: 2 to 8
Family/Origin: Rosaceae – Rose. Native to most of the continental U.S., including Utah, and much of Canada.
Campus Use: Common. Can be found northeast of LeRoy Cowles Building (Bld 13) or east of Pioneer Memorial Theater (Bld 66).