Contorted Filbert (Harry Lauder's Walkingstick)
---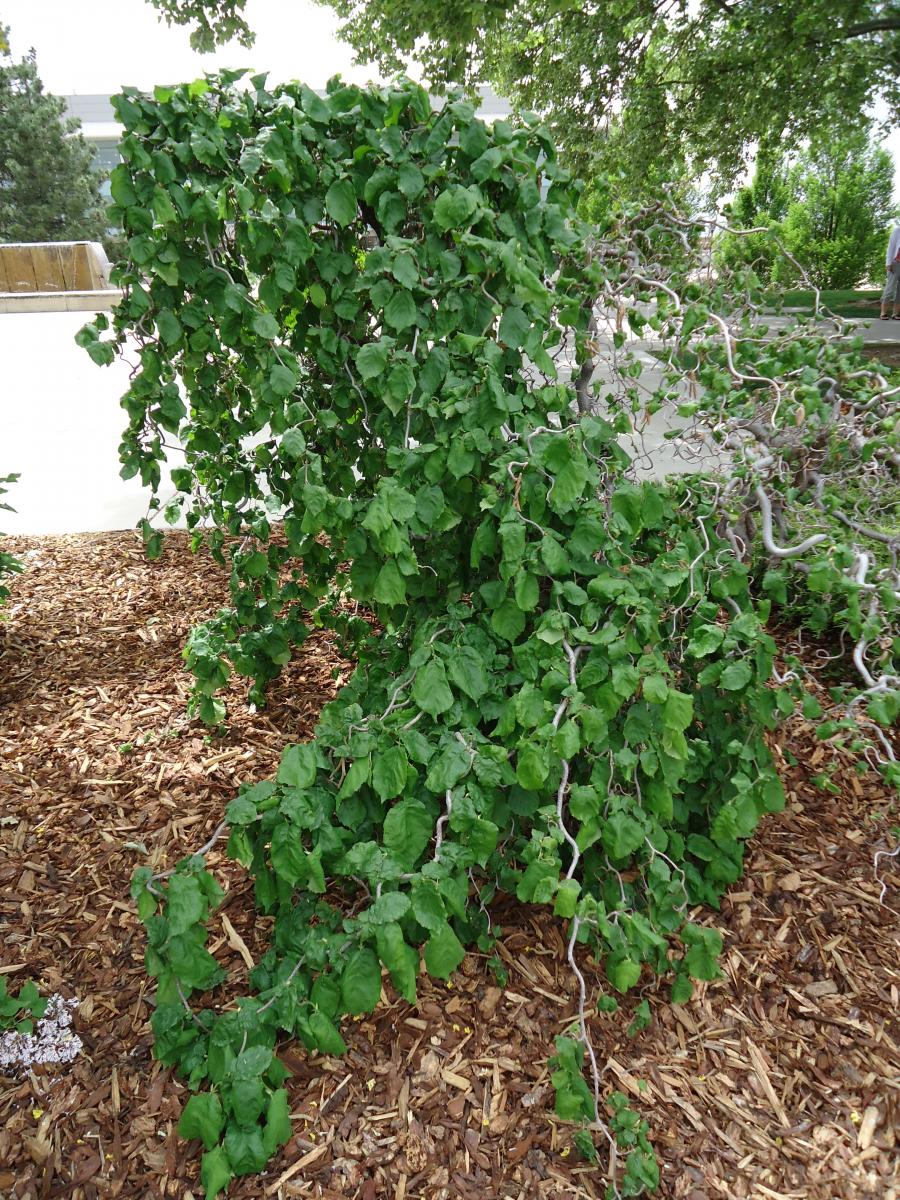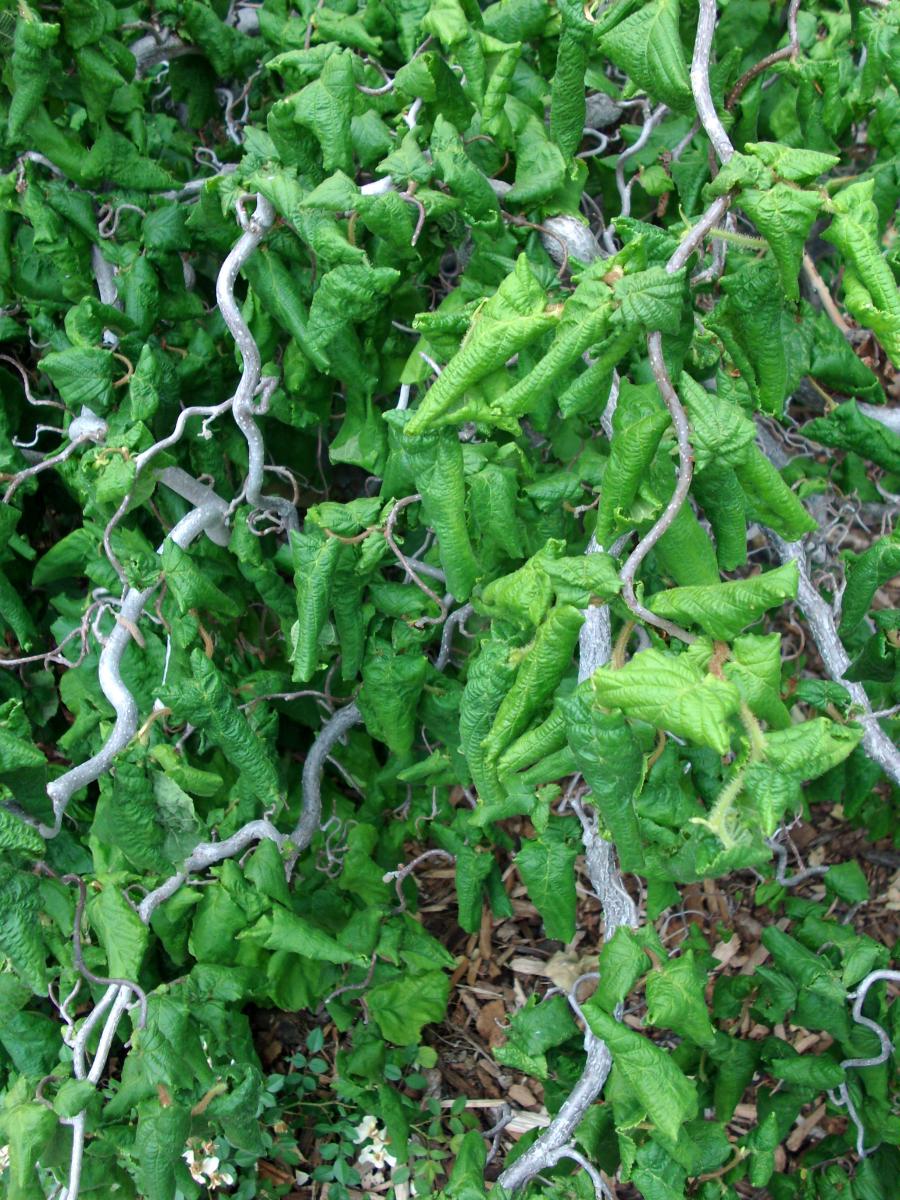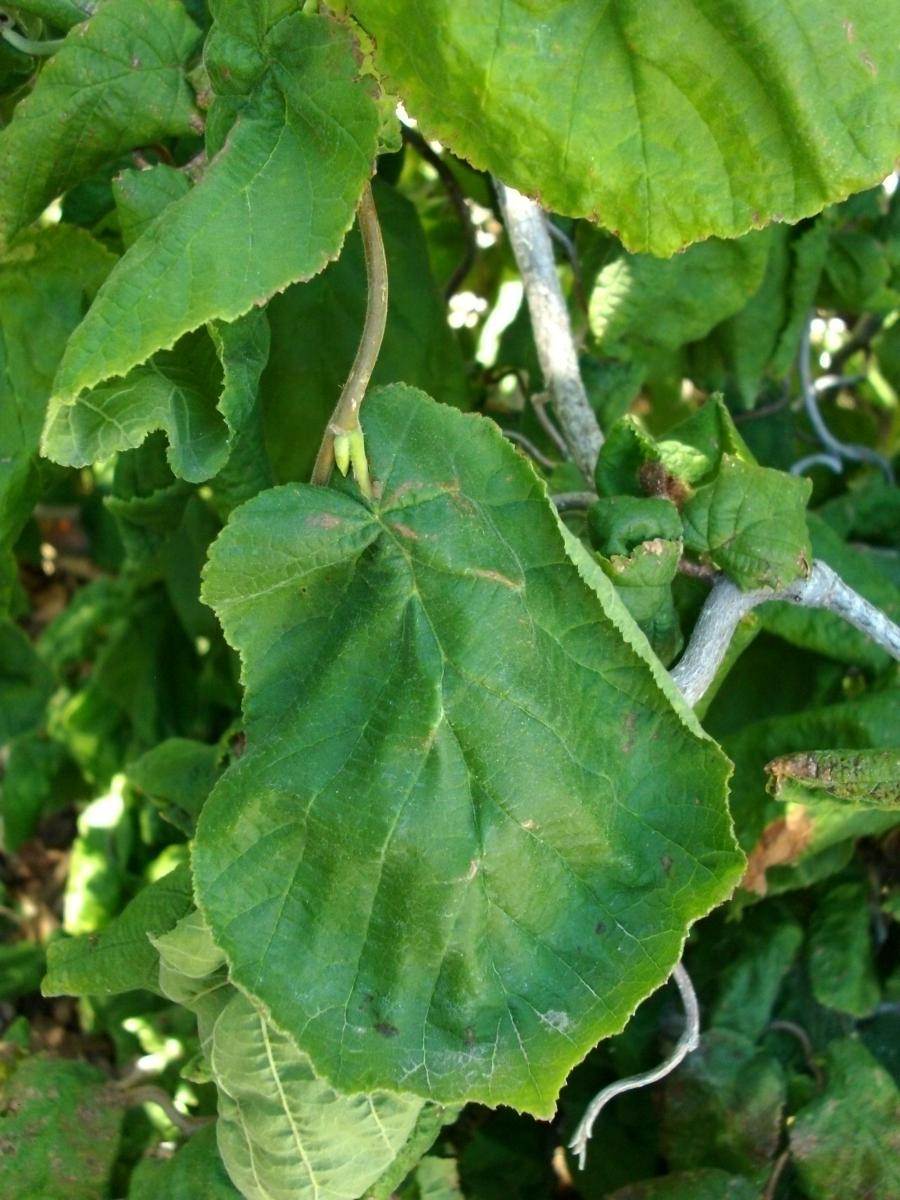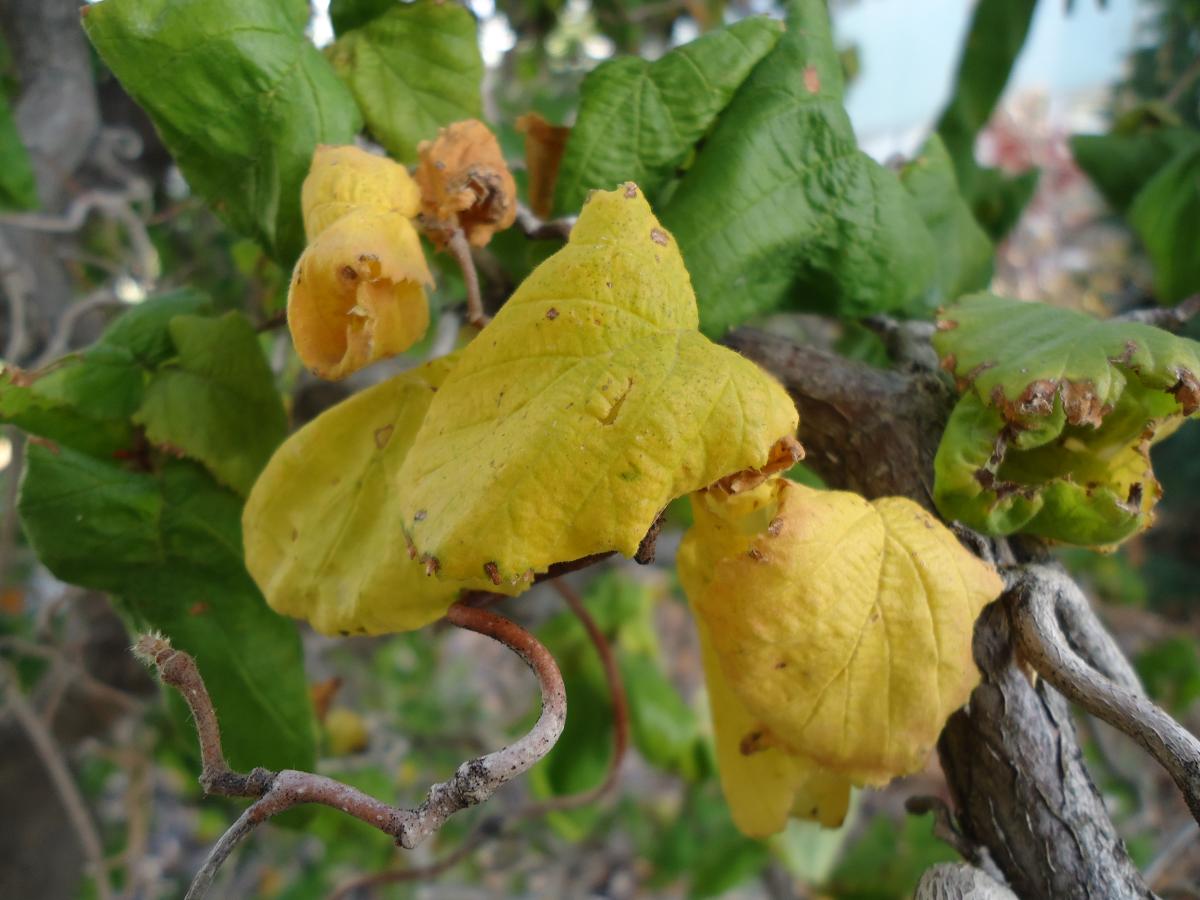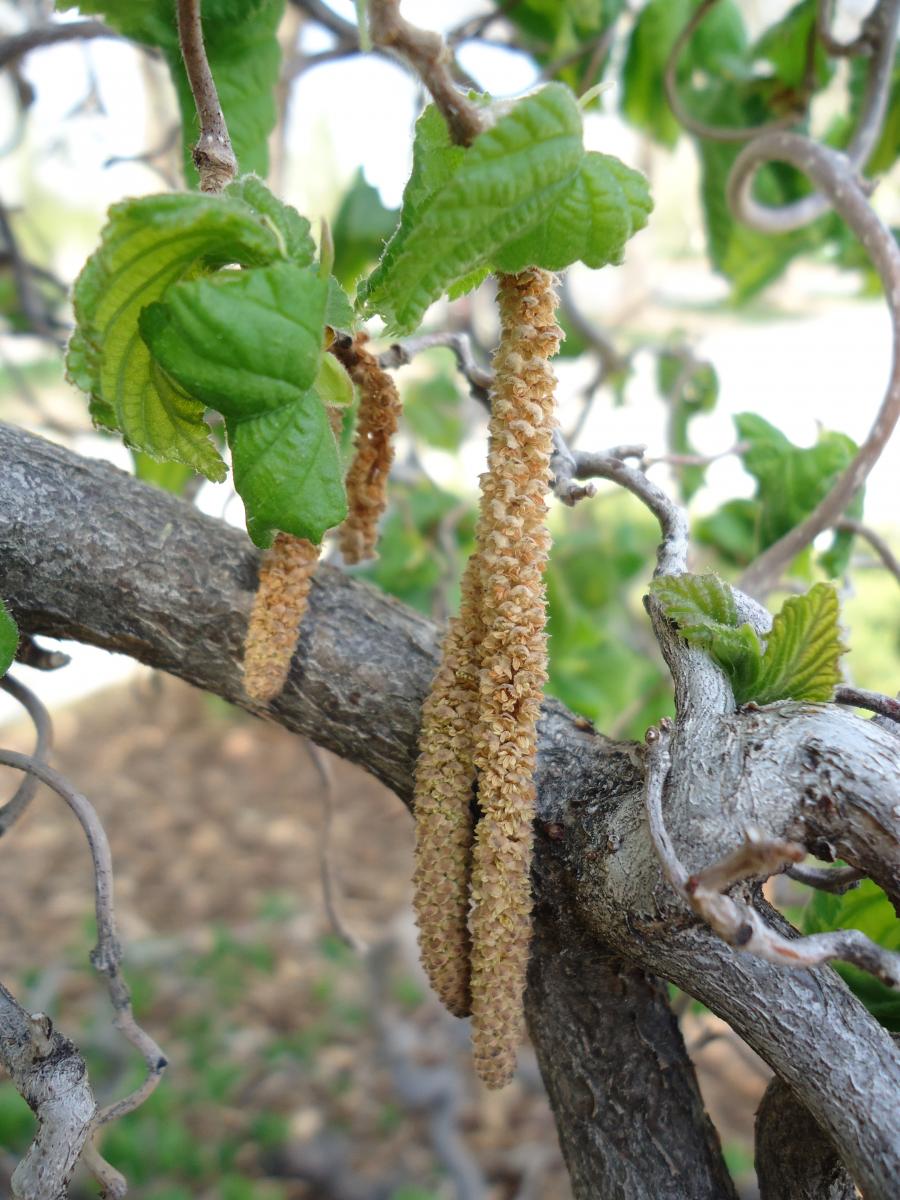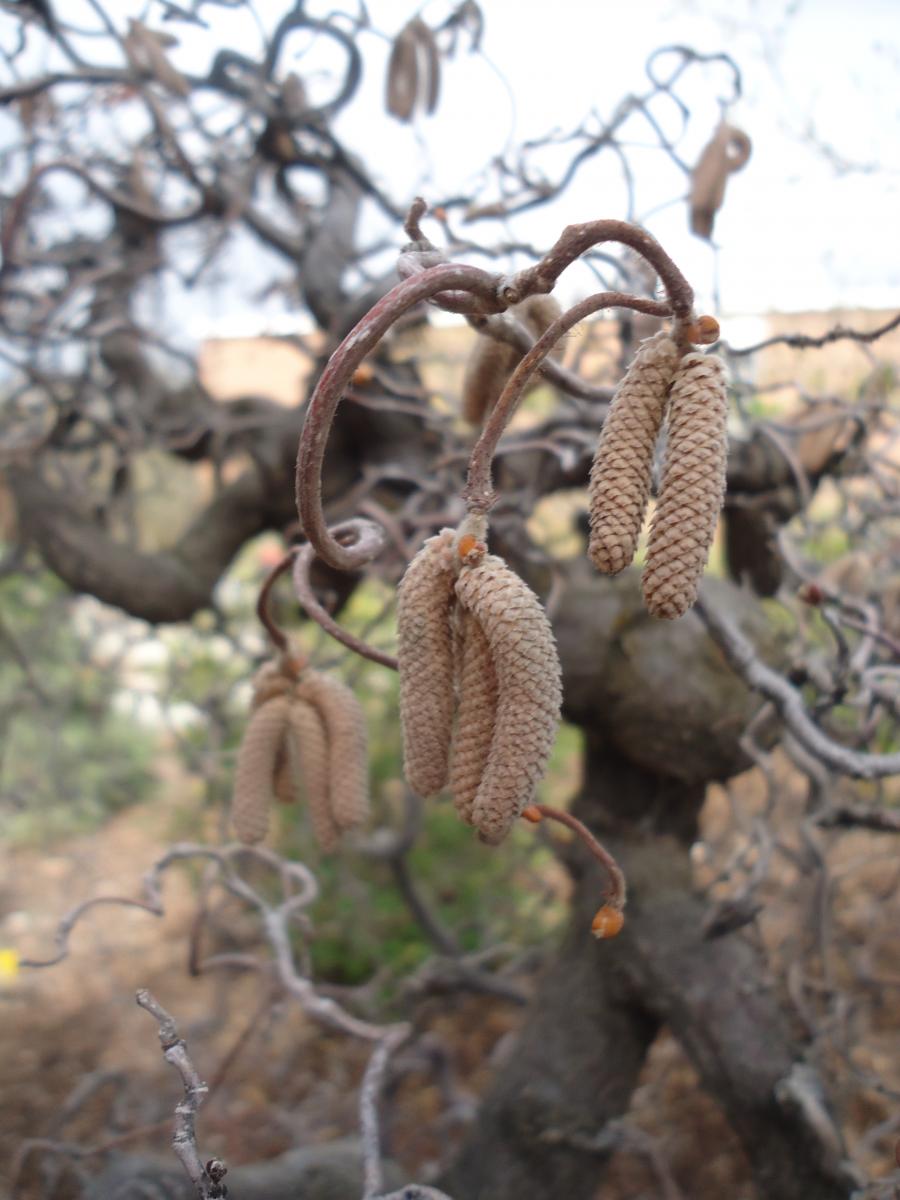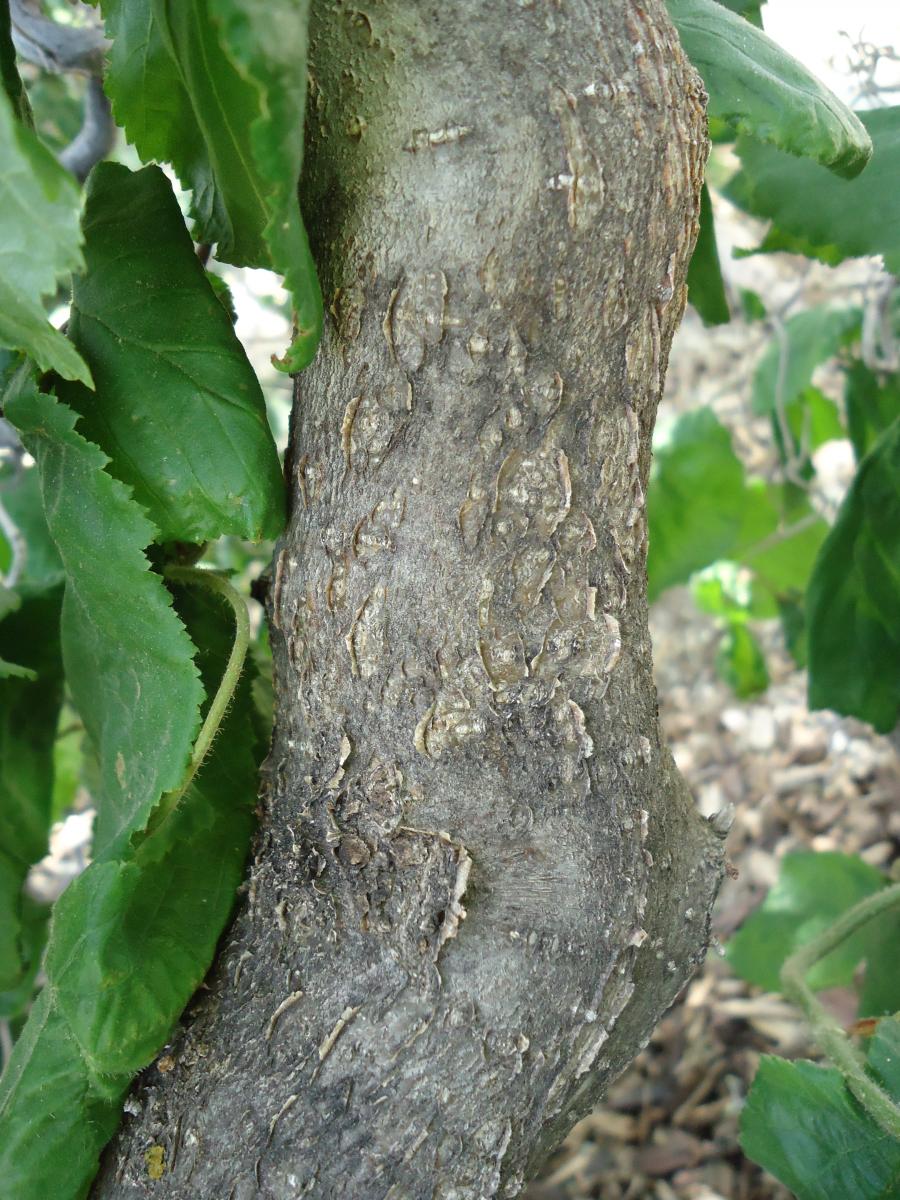 Corylus avellana 'Contorta'
Leaves: Deciduous. Leaves are twisted, curled, and oval in shape, 2 to 4 inches long by 1½ to 3 inches wide. The dark green leaves have a doubly serrated leaf edge and are slightly pointed at the tip.
Bark/Twigs: Smooth gray brown bark.
Flowers/Fruit: Inconspicuous flowers. Late spring. Male catkins are about 1 inch long. Fruit is a nut, but extremely rare on this variety.
Mature size and shape: Small. 8 to 10 feet high x 10 to 15 feet wide. Often smaller. Twisted and curling branches and shape. Slightly pendulous.
General information/special features: Plant in full sun to partial shade. Moist, well-drained soil is best.
Landscape use and maintenance: Great specimen tree, especially in winter. Slow growing rate. Average maintenance. Almost always grafted on rootstock, so understock suckers can be a problem. Prune the suckers off.
USDA Hardiness Zone: 4 to 8
Family/Origin: Betulaceae – Birch. England. It was discovered growing as a mutation in an English hedgerow in the mid 1800's. Also called Harry Lauder's Walking Stick after the entertainer from Scotland since he sometimes used a twisted walking stick made from this shrub.
Campus Use: Rare. Only specimen.