Dwarf Siberian Pea Tree
---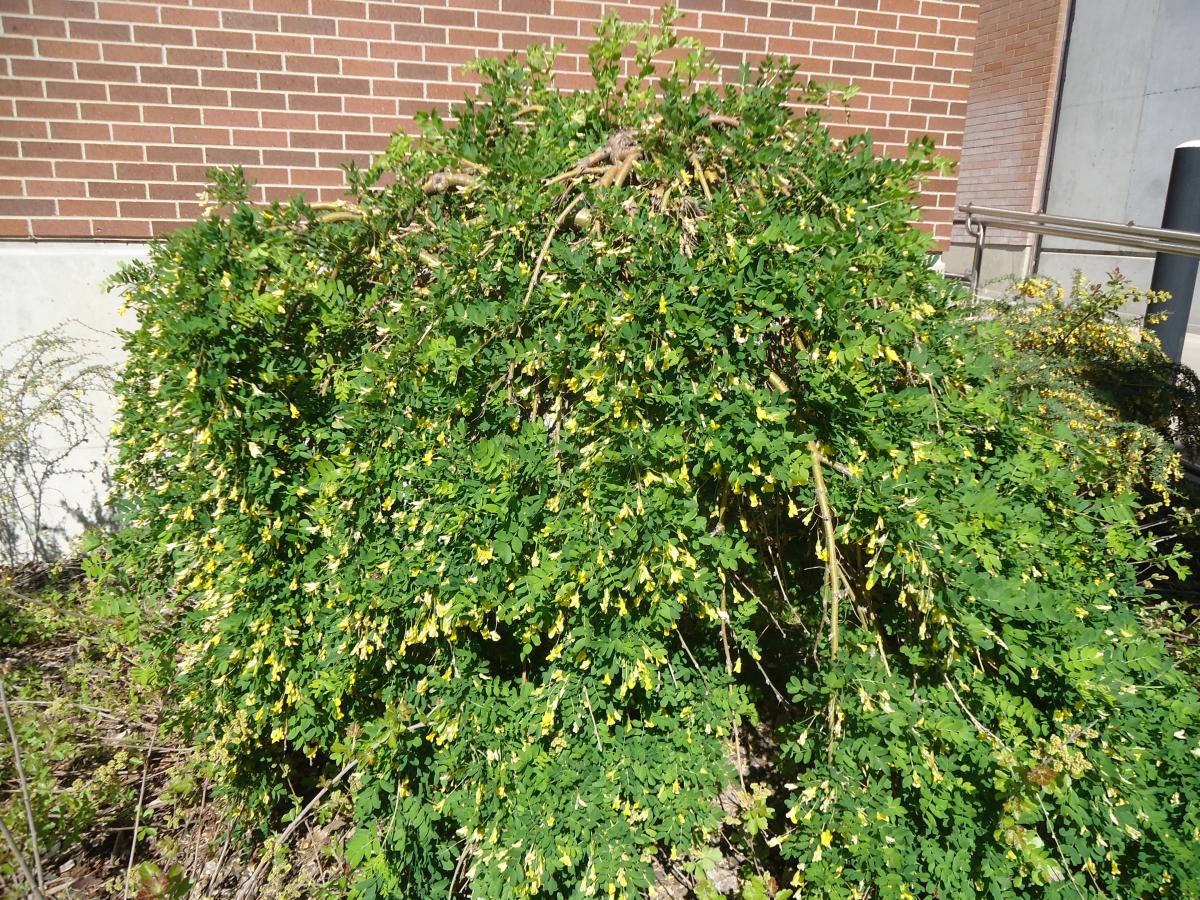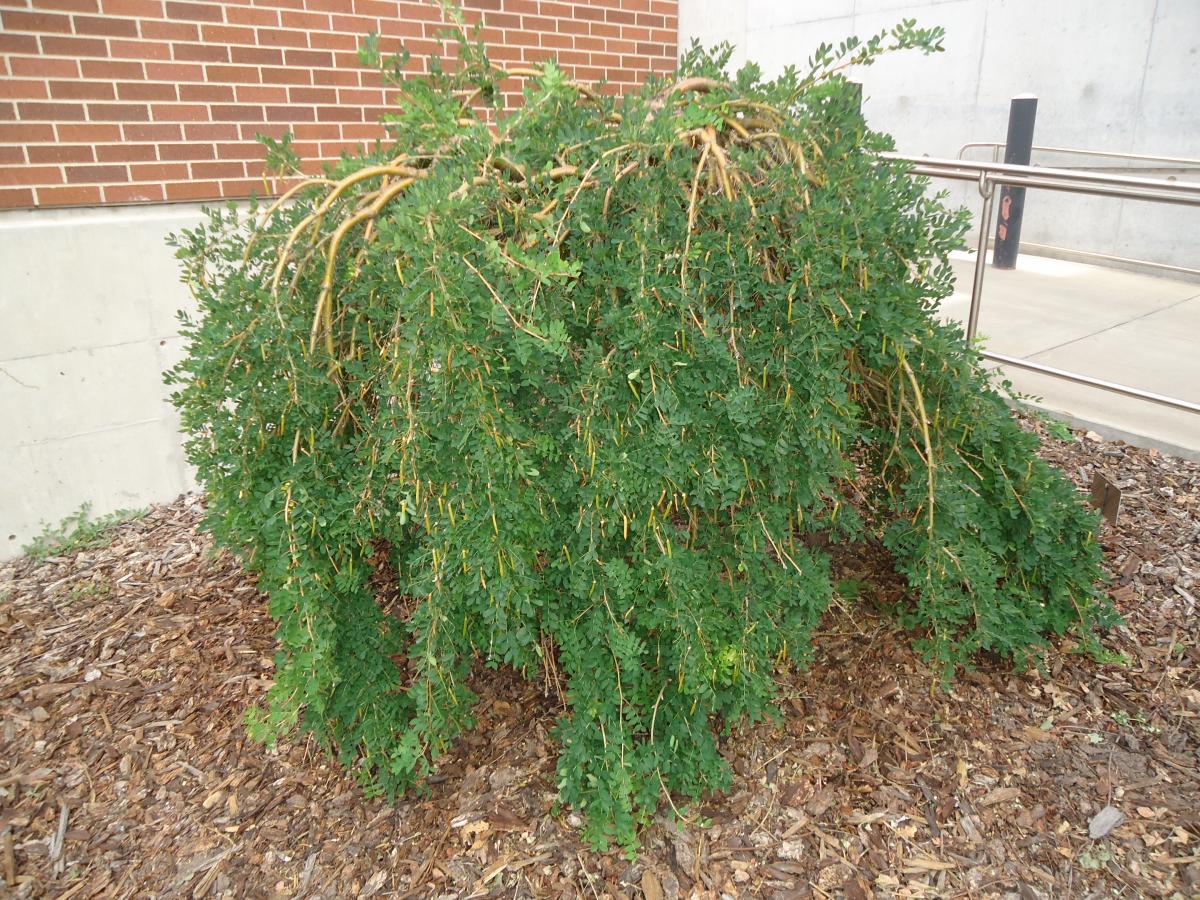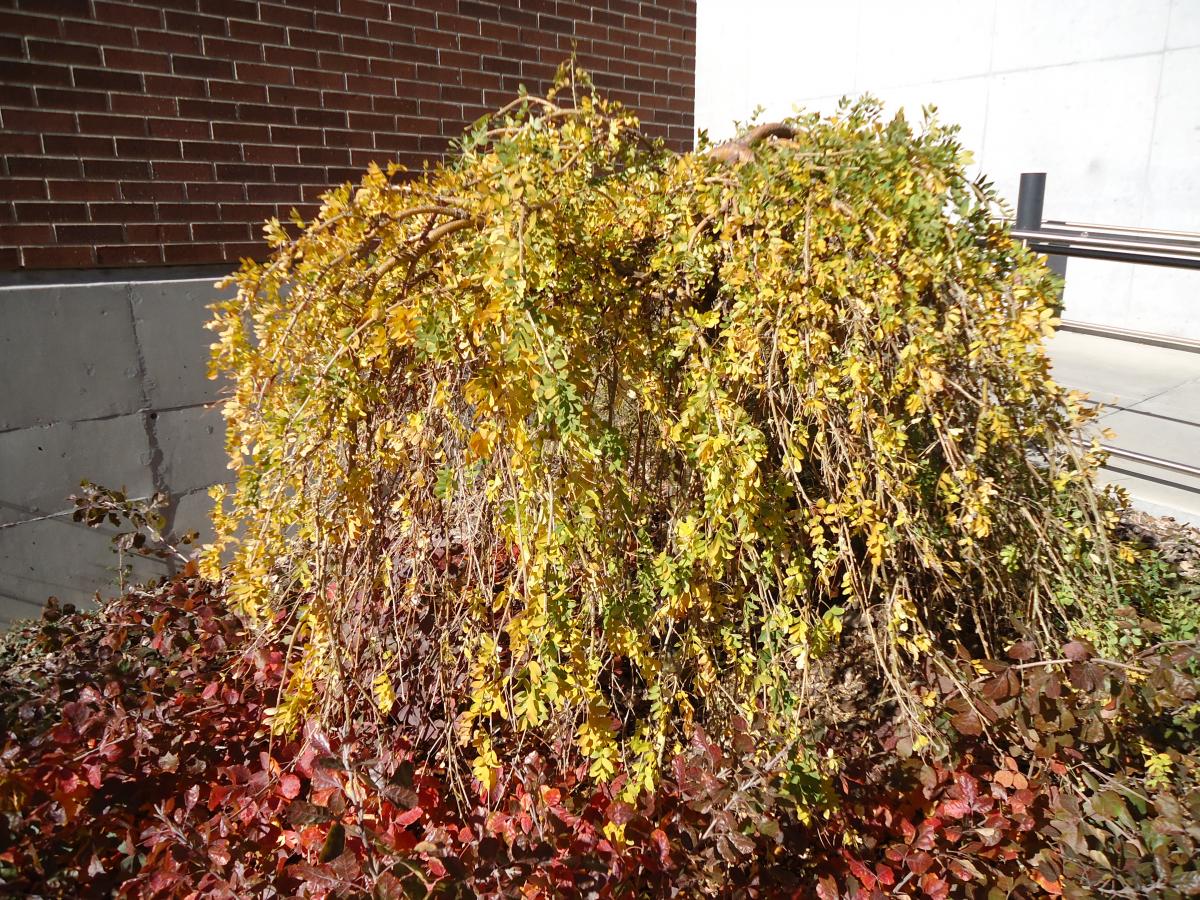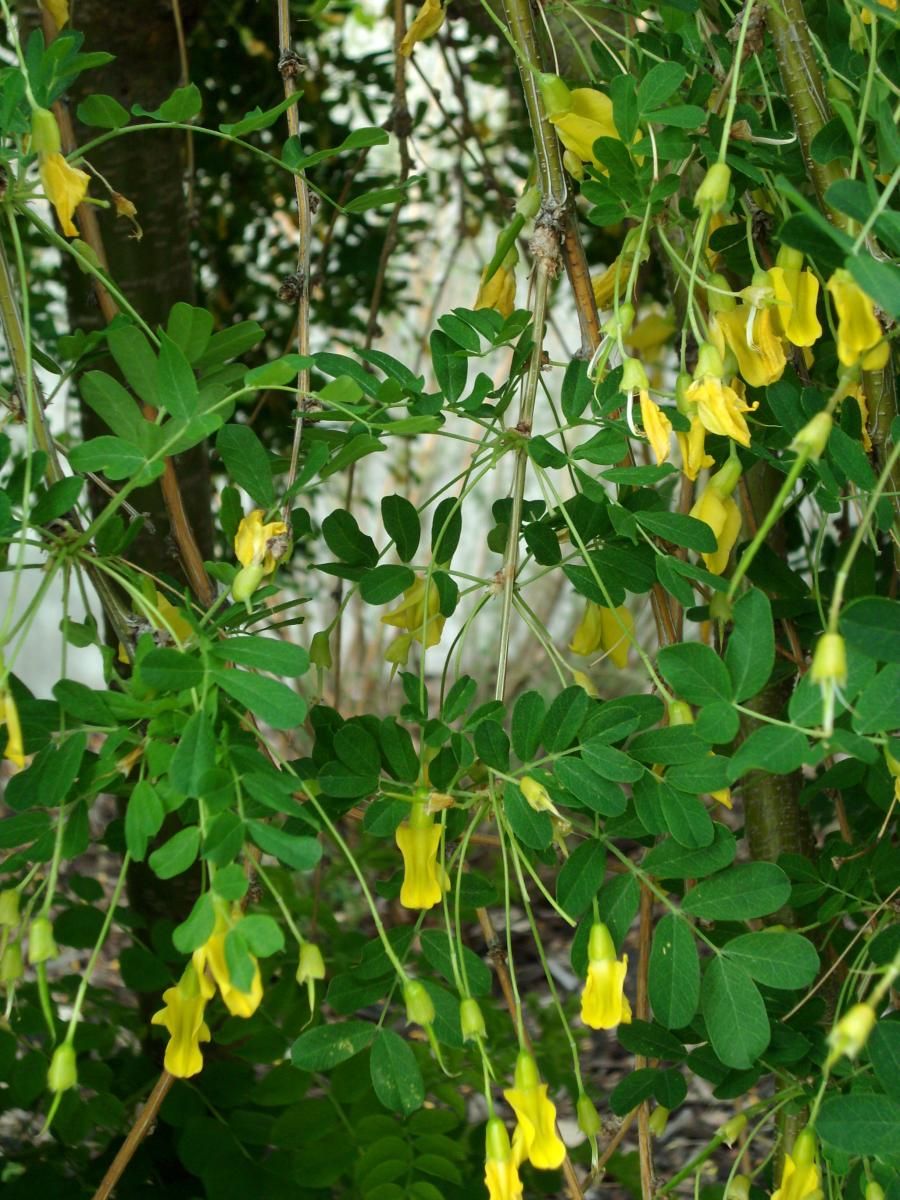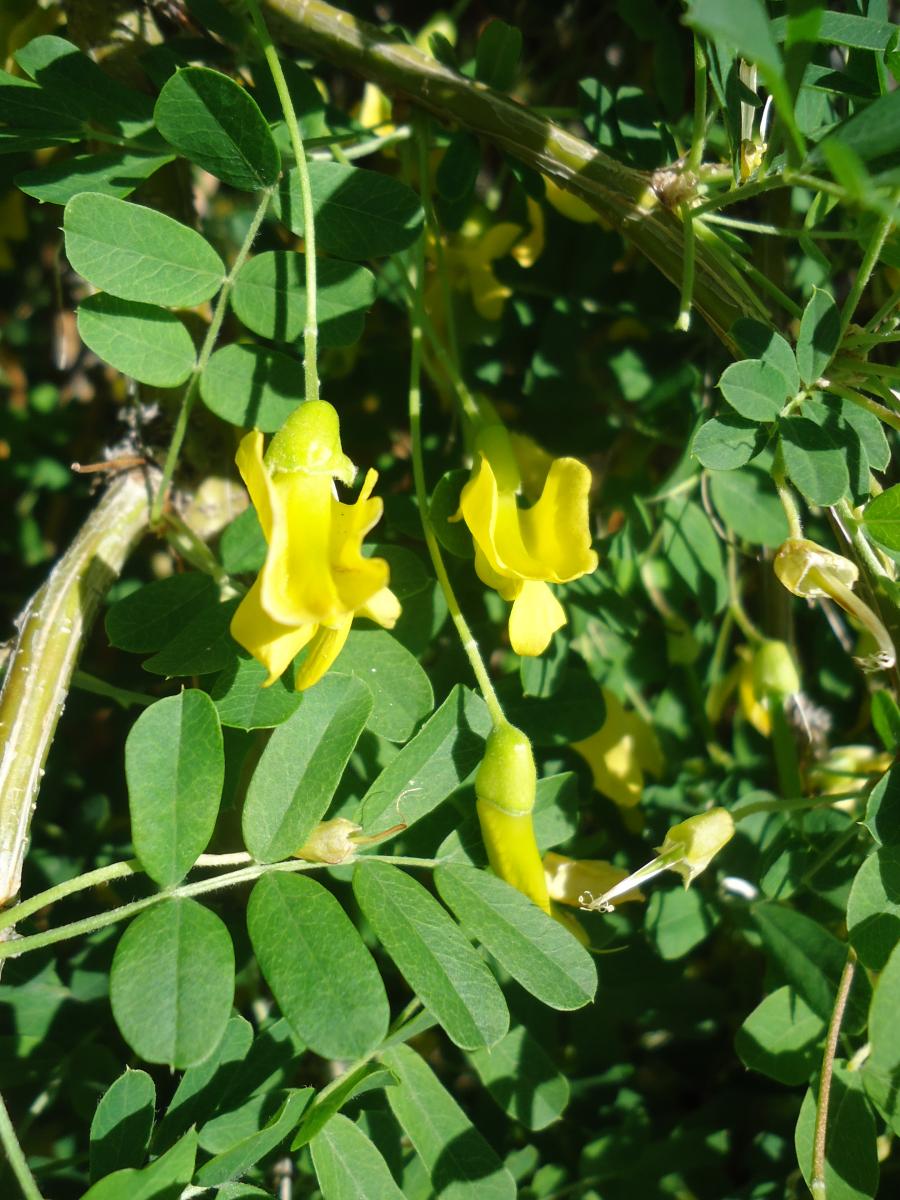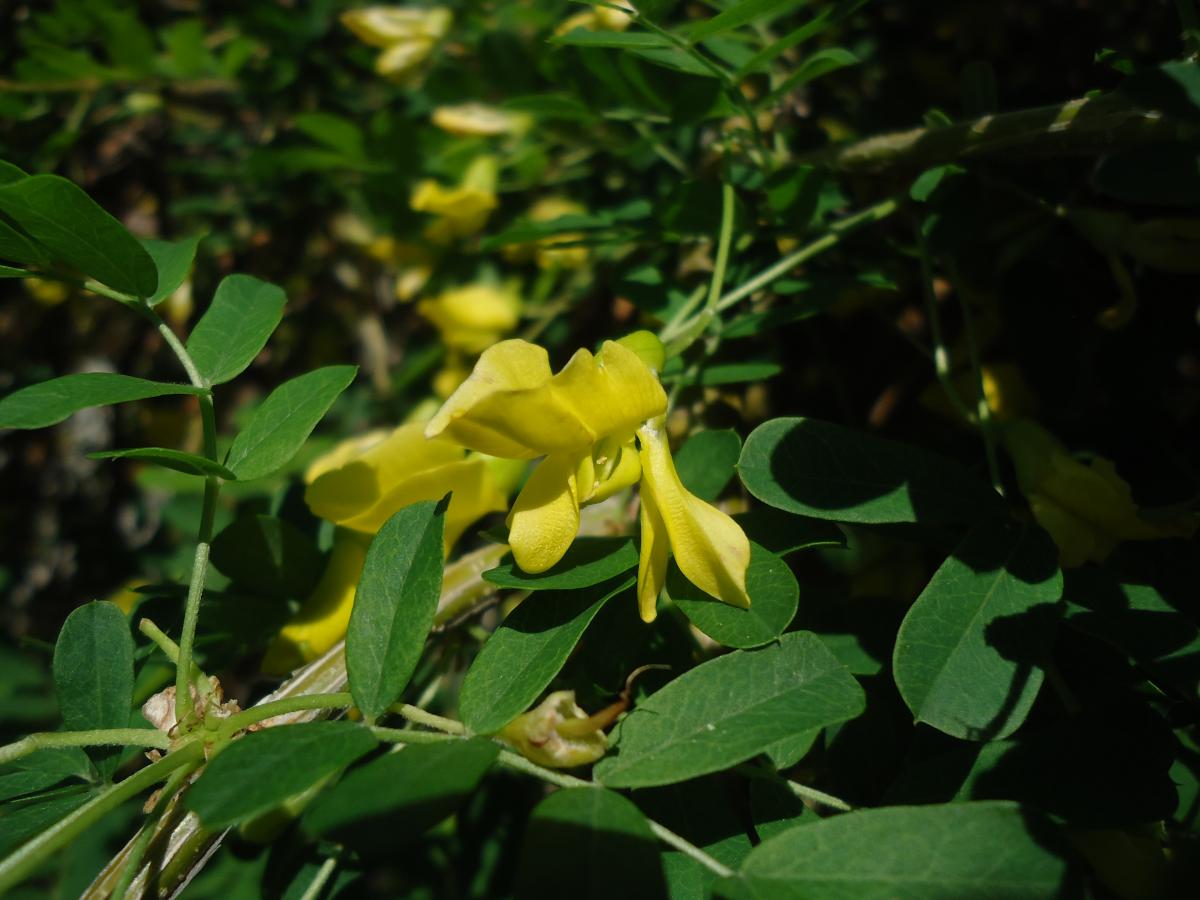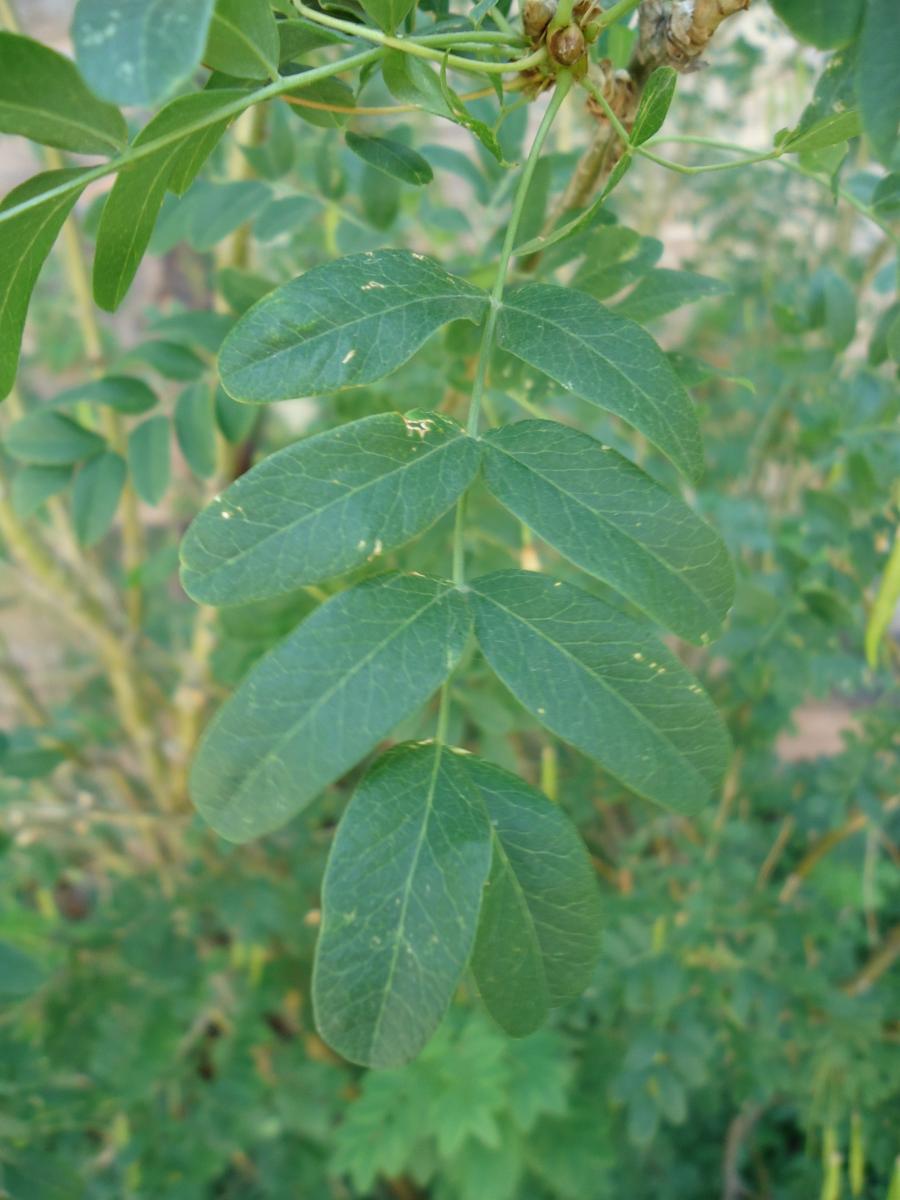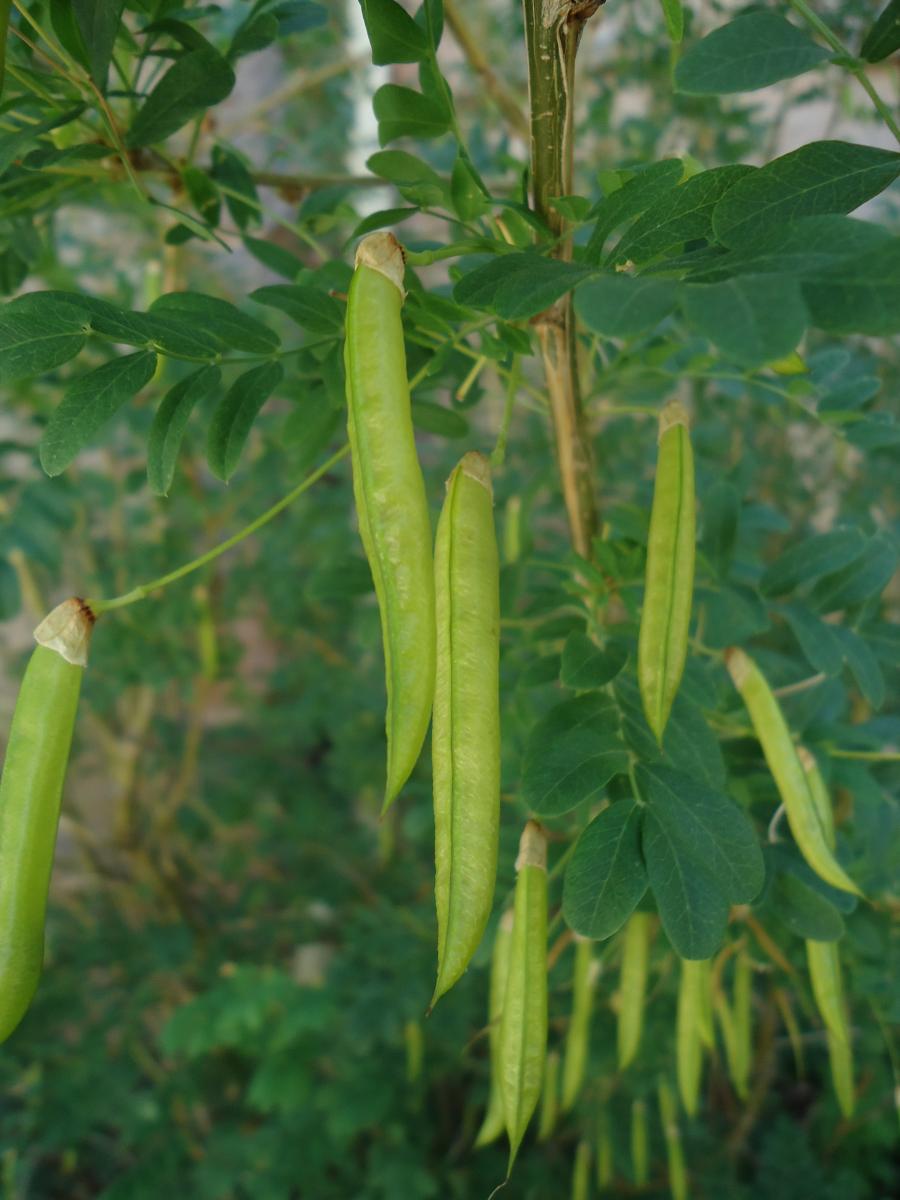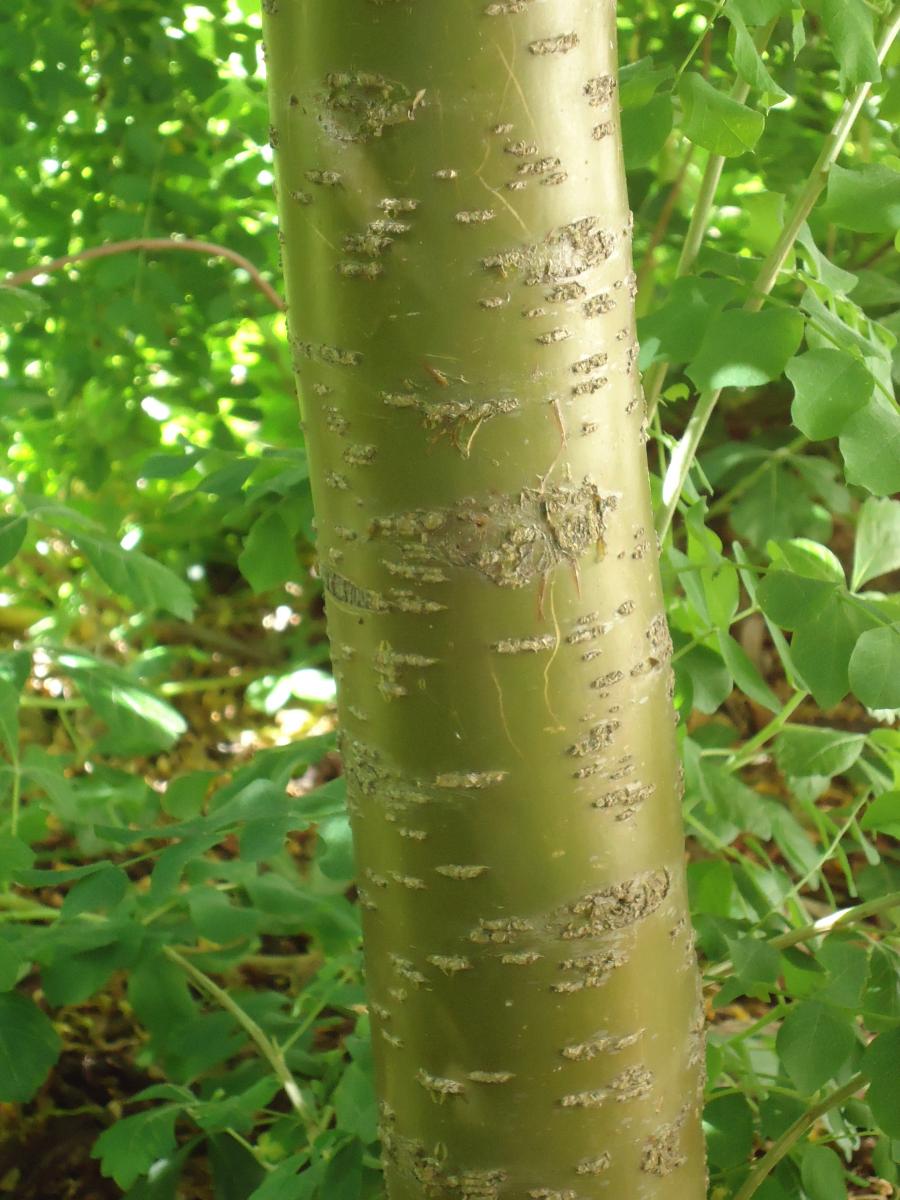 Caragana arborescens 'Pendula'
Leaves: Deciduous. Leaves are light to dark green or grayish green and are compound with 8 to 10 small, oblong leaflets, ½ to 1 inch long. Entire leaf is 3 to 5 inches long and turns yellow in the fall.
Bark/Twigs: Bark is thin, smooth, shiny, and olive green-brown in color with pale horizontal lines called lenticels. May have small ¼ inch spines.
Flowers/Fruit: Small, yellow, ¾ to 1 inch long, fragrant pea-shaped flowers, hang from the underside of the stem. Blooms in early summer (late May/early June). Cylindrical, pencil-shaped, narrow pods, 1 to 1½ inch long, form after flowering with multiple seeds, usually 3 to 5 per pod. Pods persist during winter.
Mature size and shape: Small. 4 to 6 feet high x 2 to 4 feet wide. Weeping shape.
General information/special features: Plant in full sun. Can tolerate some shade. Well-drained soil is best. Tolerant of infertile soil, cold temperatures, and drought. Tolerates alkaline soil and salt. Adapts to poor sites since it is in the legume family and can fix nitrogen.
Landscape use and maintenance: Good ornamental tree for a focal point.  Slow growing rate. Average to low maintenance.
USDA Hardiness Zone: 2 to 7
Family/Origin: Fabaceae – Legume. Siberia to Afghanistan and Turkestan, Northwest China.
Campus Use: Rare. Only specimen. Can be found east of Eyring Chemisty Building (Bld 85).