Goldenchain Tree
---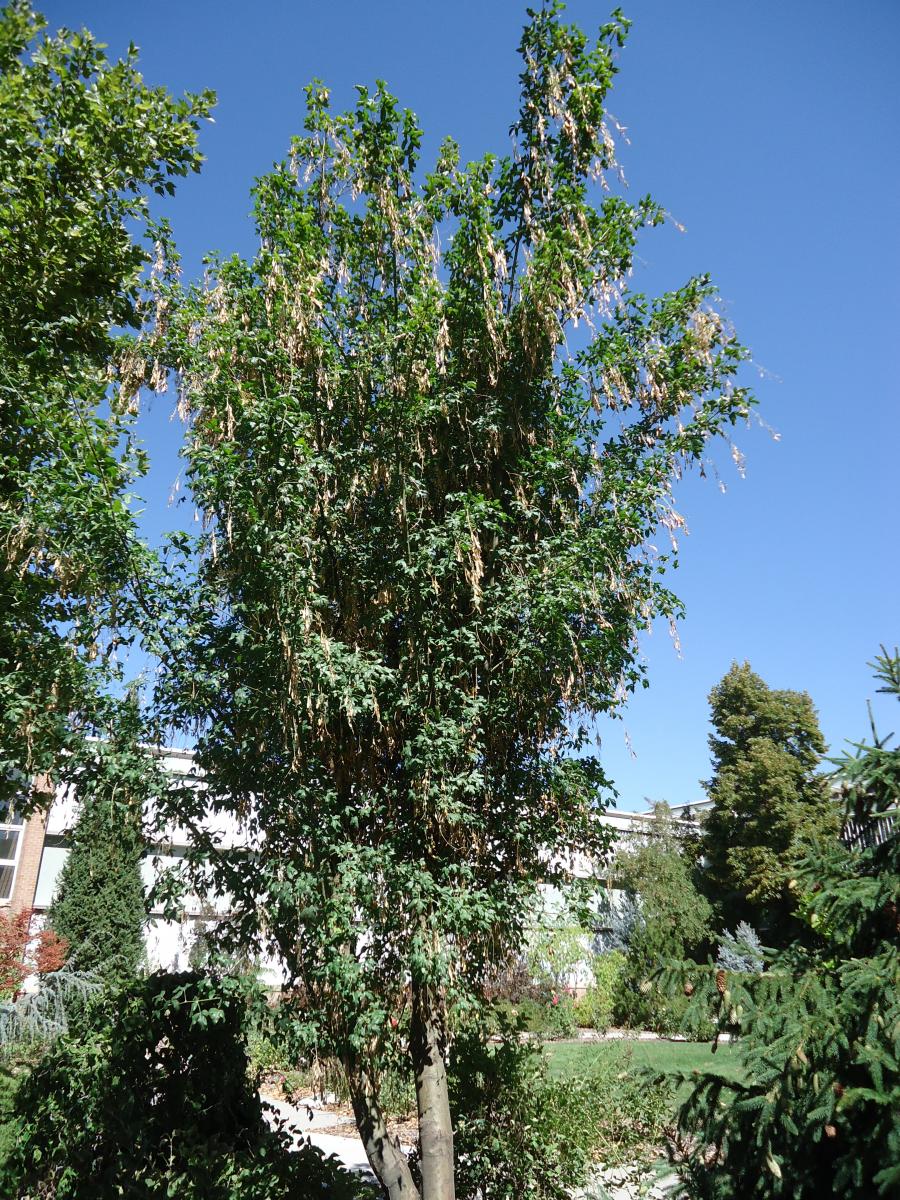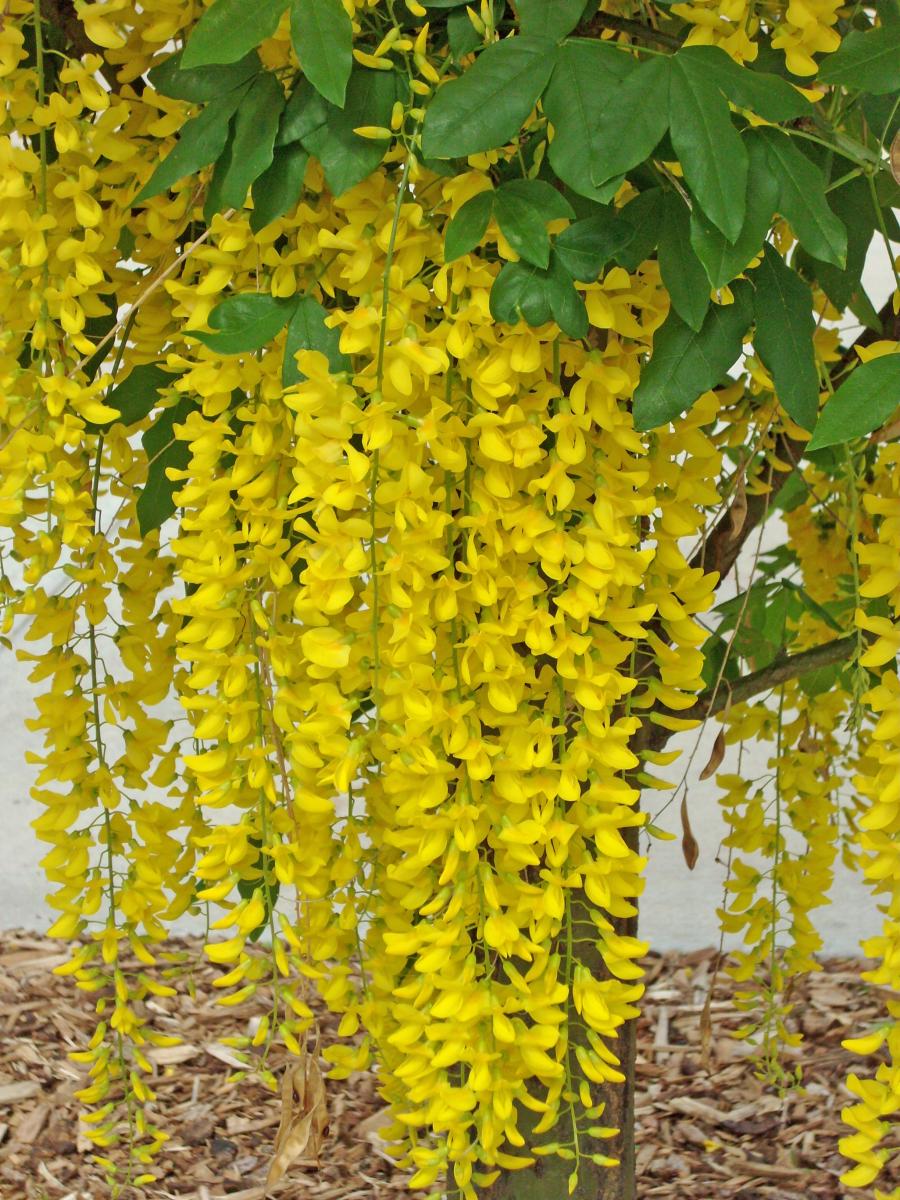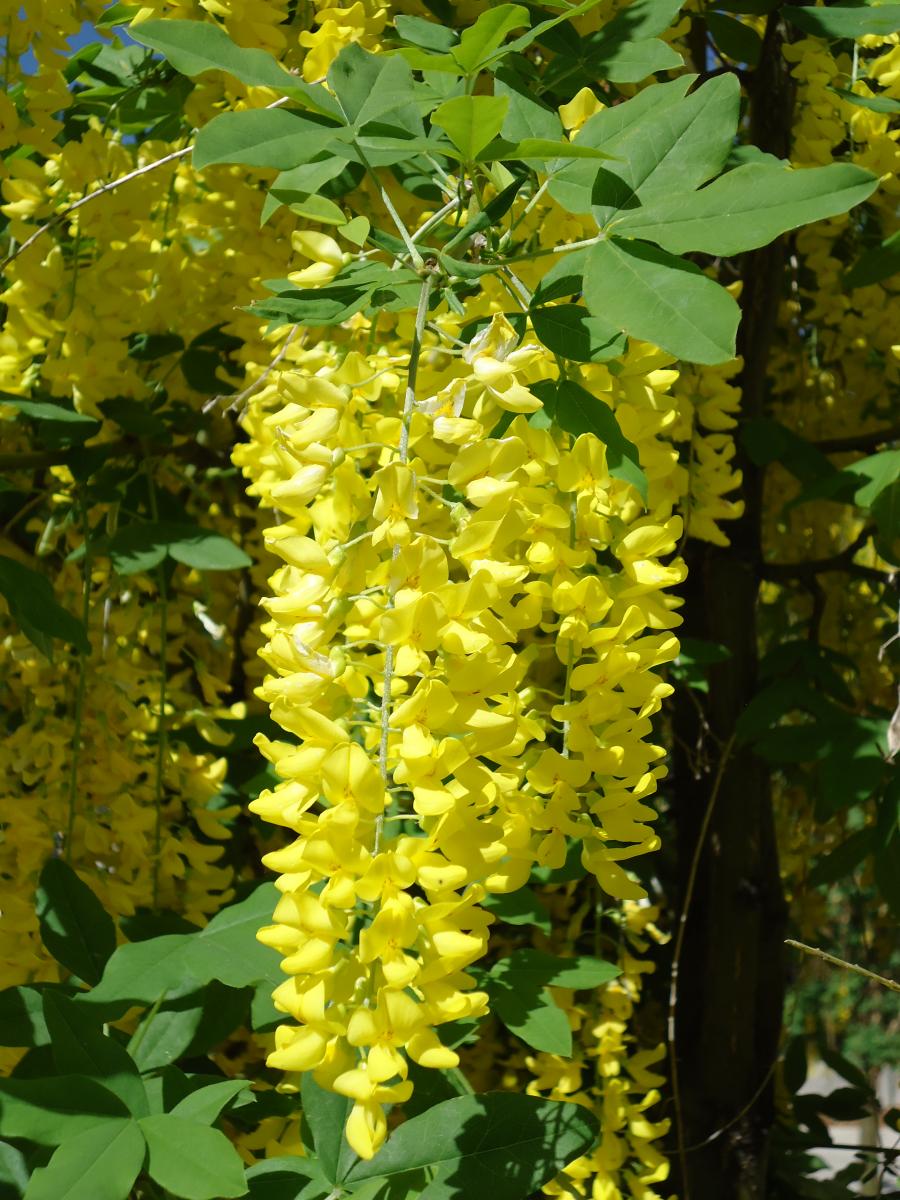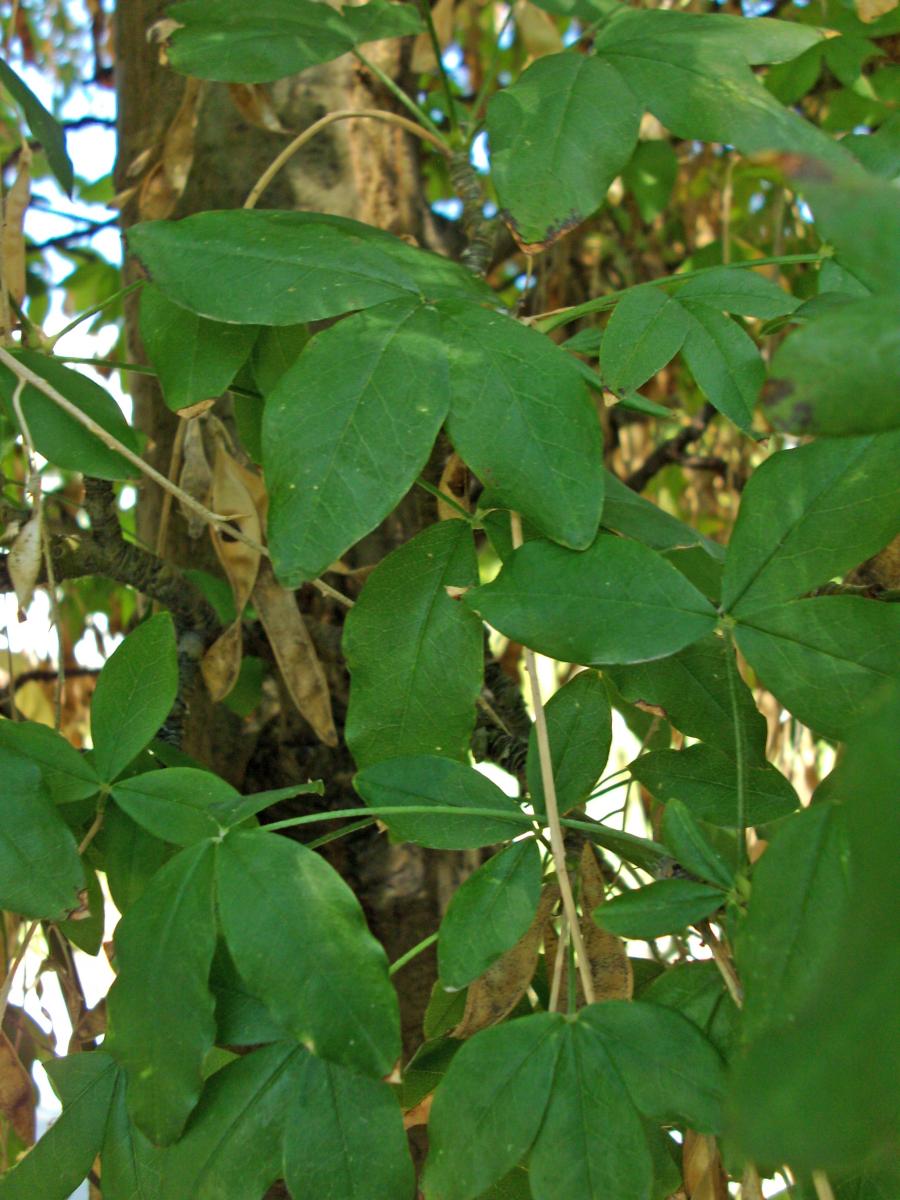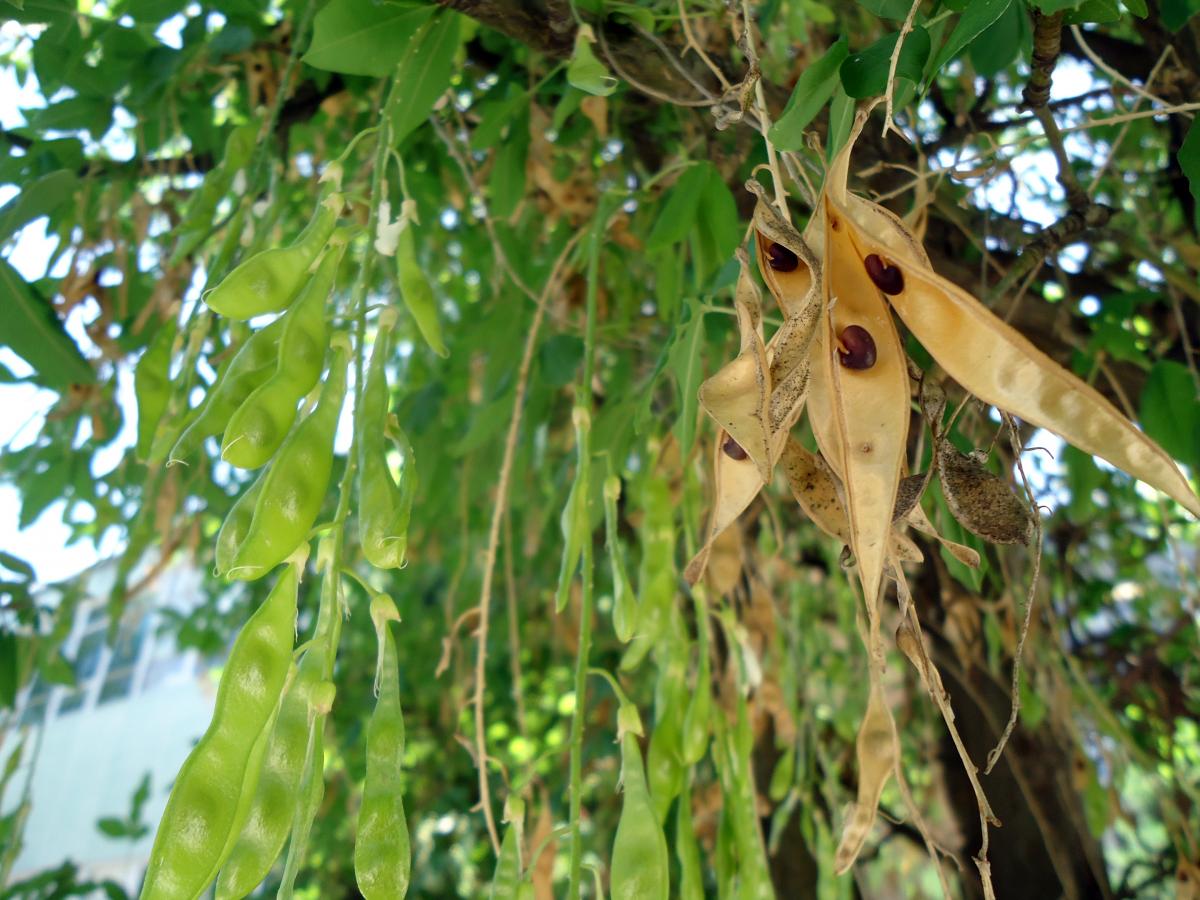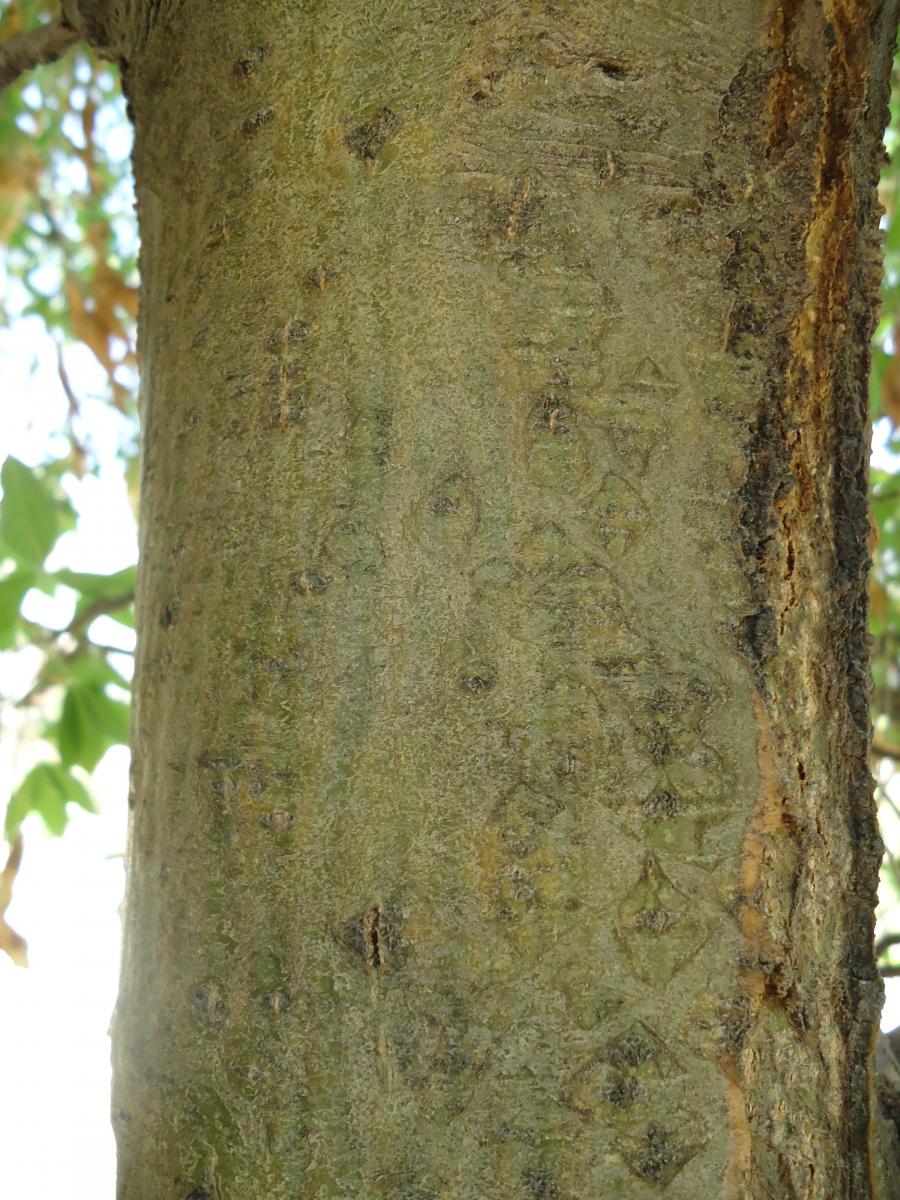 Laburnum x watereri
Leaves: Deciduous. Leaves have 3 leaflets (trifoliolate). Leaflets are elliptic to oval shape, 1½ to 3 inches long. Bright green color sometimes with a bluish tinge. Unremarkable fall color.
Bark/Twigs: Olive-green colored twigs and bark. Develops fissured areas on older bark.
Flowers/Fruit: Very fragrant, bright yellow pea-like ¾ inch long individual flowers bloom in 6 to 10 inch long clusters that hang down. Flowers in May. Fruit is a 1 to 2 inch long legume/pod.
Mature size and shape: Small. 12 to 15 feet high x 9 to 12 feet wide. Upright oval to rounding shaped crown.
General information/special features: Plant in full sun to part shade. Best if shaded in the hot part of the day. Moist, well-drained soil. Will not tolerate standing water.  Does not like excessive heat or cold. Not drought tolerant. Usually short-lived. All plant parts are poisonous. Use caution around places where children play.
Landscape use and maintenance: Specimen tree that can be planted near buildings. Plant in a protected site. Can be planted under power lines. Average growing rate. High maintenance. Pods can make the tree look very messy, especially in winter. Transplant in spring. Prune after flowering.
USDA Hardiness Zone: 5 to 7
Family/Origin: Fabaceae – Legume. A hybrid of Scotch laburnum (L. alpinum) and common laburnum (L. anagyroides), both of which are native to central, southern, and eastern Europe.
Campus Use: Uncommon. Can be found south of Park Building (Bld 1).