Incense-cedar
---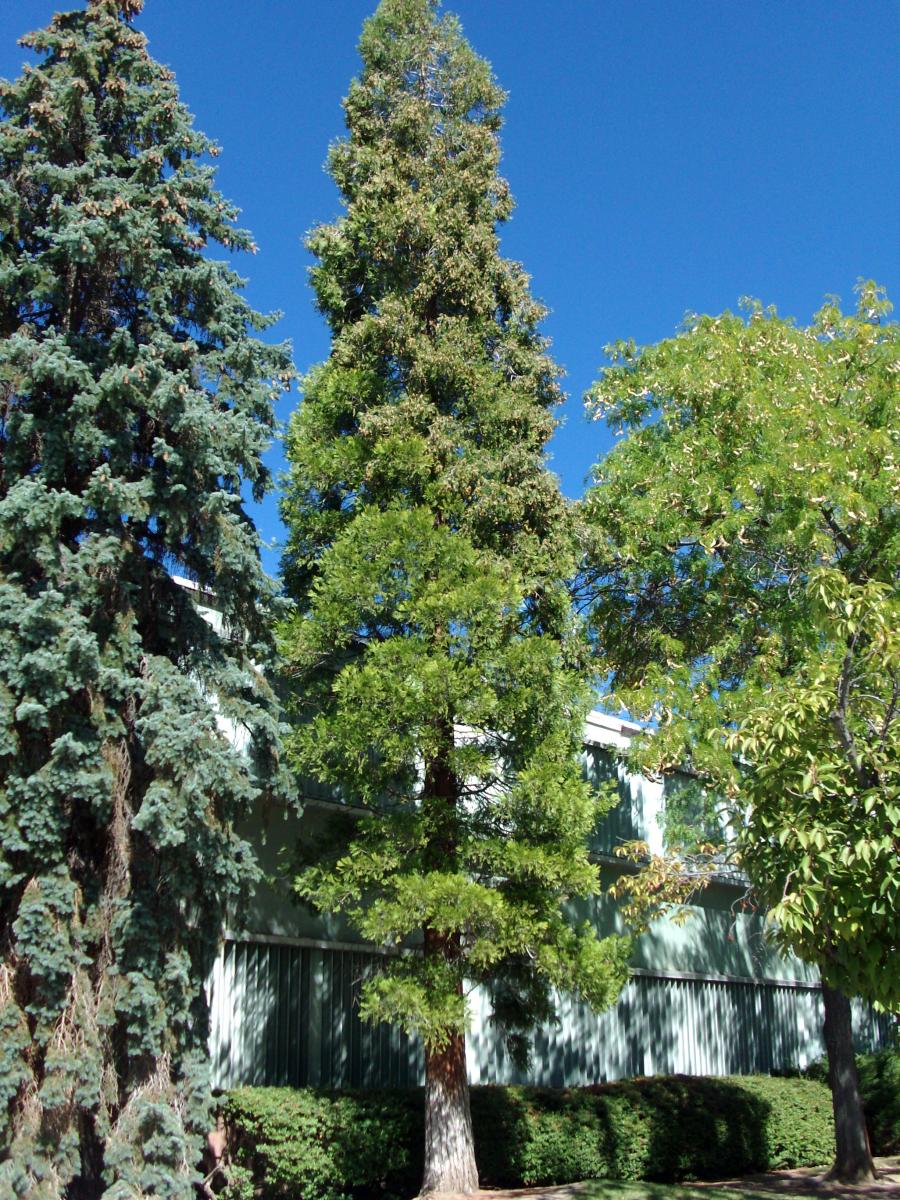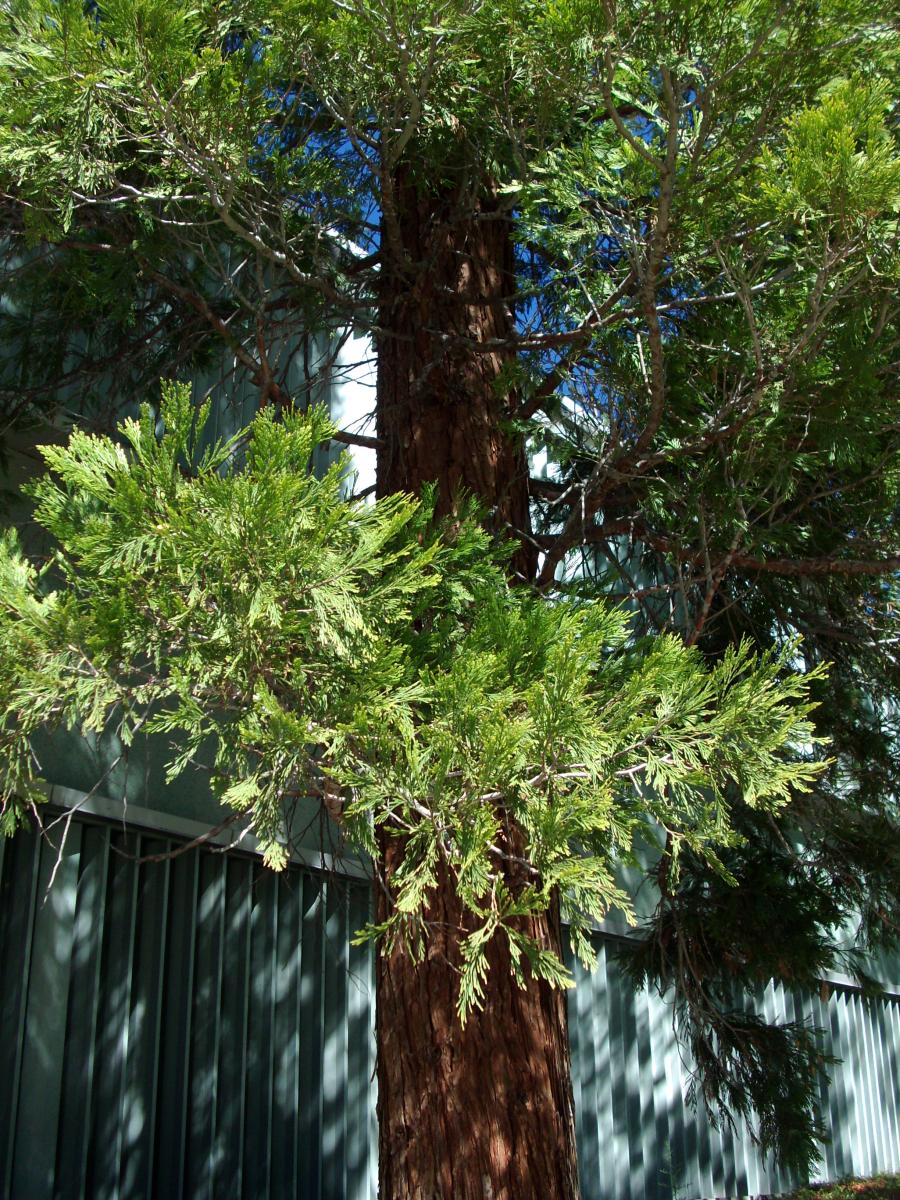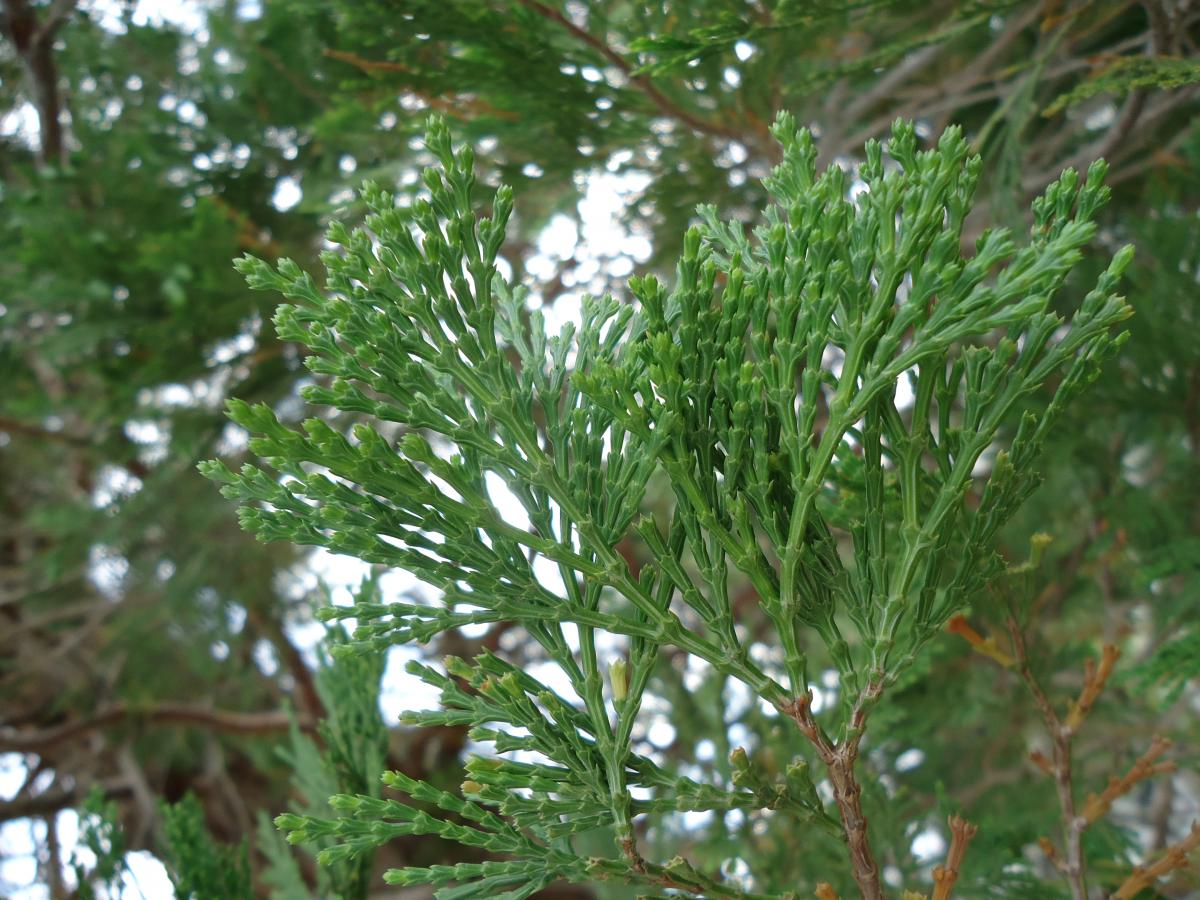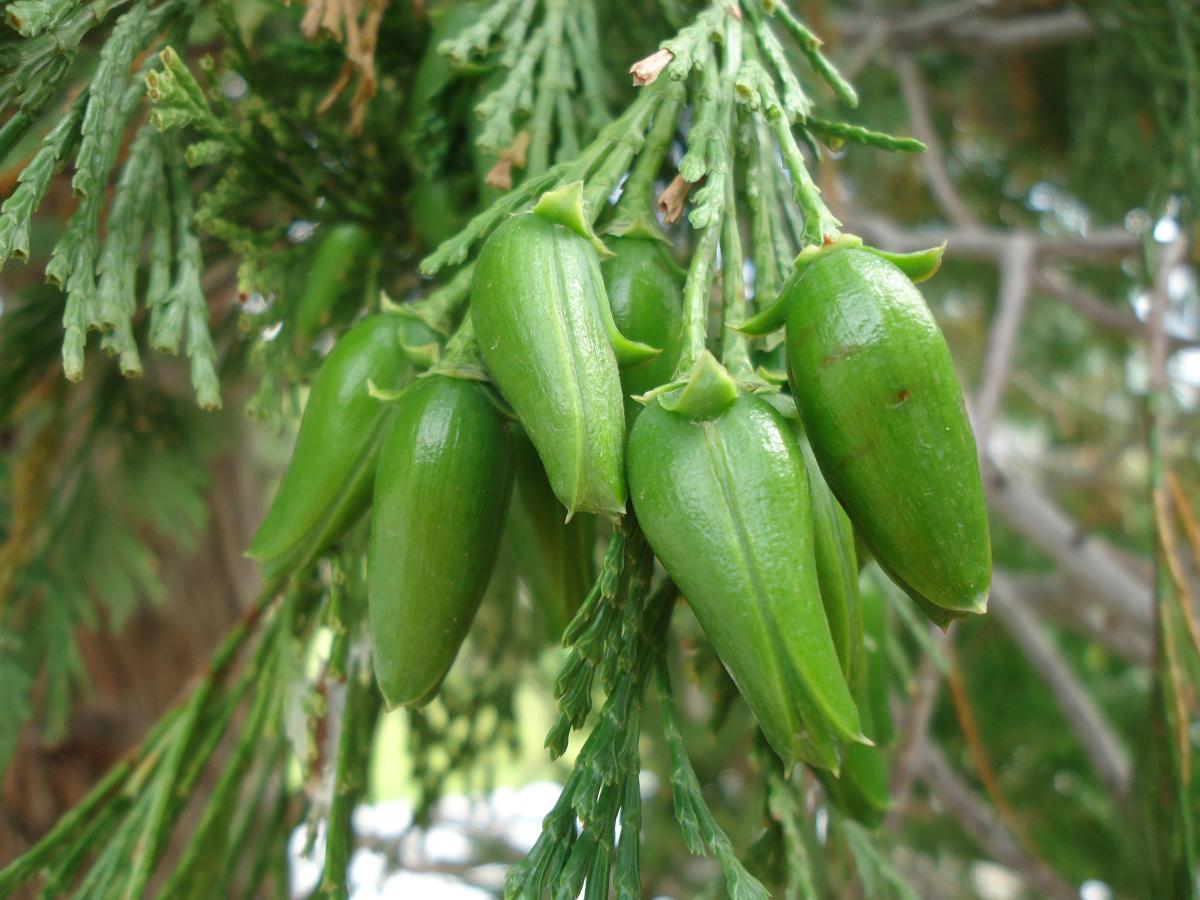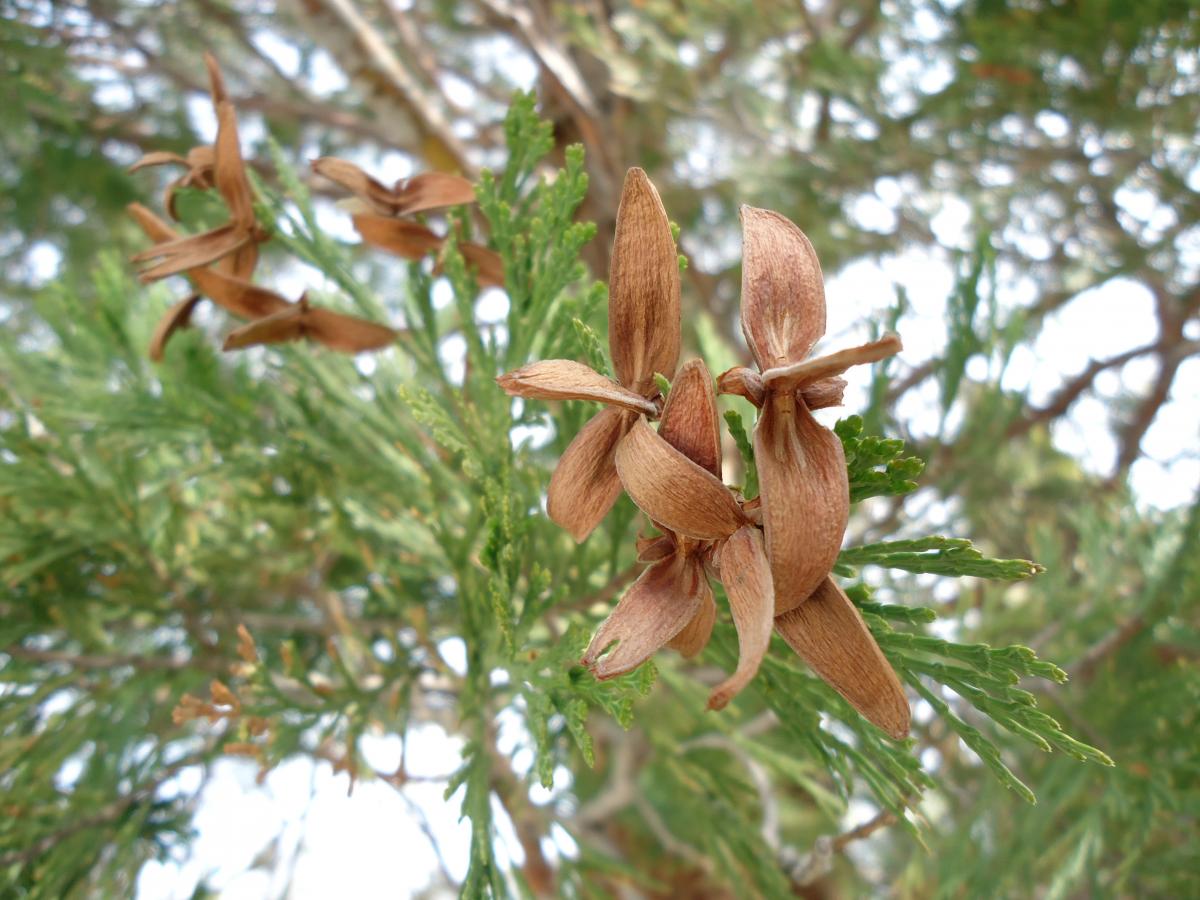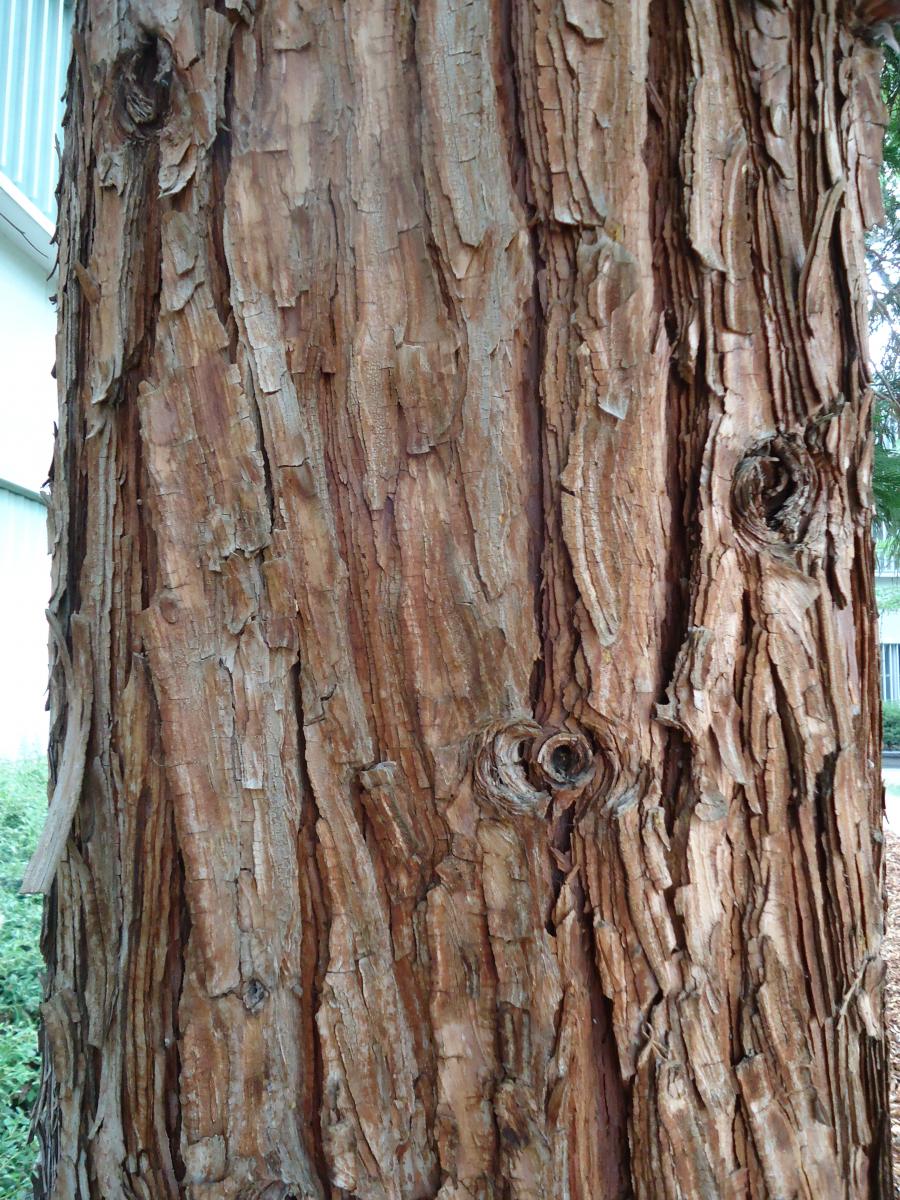 Calocedrus decurrens
Leaves: Evergreen. Small, scaly foliage flattened along stem in groups of 4s. ¼ inch long on younger twigs, ½ inch long on older twigs. Leaves overlap each other and lie flat against one another. White lines separate leaves. Leaves spread in two directions to make flattened, spreading fan-like branchlets. Dark green and shiny.
Bark/Twigs: Thick, yellow-brown to cinnamon-red fibrous bark. Deeply and irregularly furrowed and grows in long, fibrous strips.
Flowers/Fruit: Inconspicuous flowers. Cones are ¾ inch to 1½ inch long.
Mature size and shape: Large. 30 to 50 feet high x 8 to 10 feet wide. Columnar shape. Somewhat narrow crowned.
General information/special features: Plant in full sun to partial shade. Moist, well-drained soil preferred, but tolerates poor soils. Drought tolerant when older and established. Both foliage and wood give off a pleasant fragrance.
Landscape use and maintenance: Good evergreen tree. Good for narrower areas due to columnar shape. Slow to medium growing rate. Low maintenance. Somewhat difficult to transplant.
USDA Hardiness Zone: 5 to 8
Family/Origin: Cupressaceae – Cypress. Native to mountainous areas in California, Oregon, and Washington.  Not a true cedar.
Campus Use: