Japanese Maple
---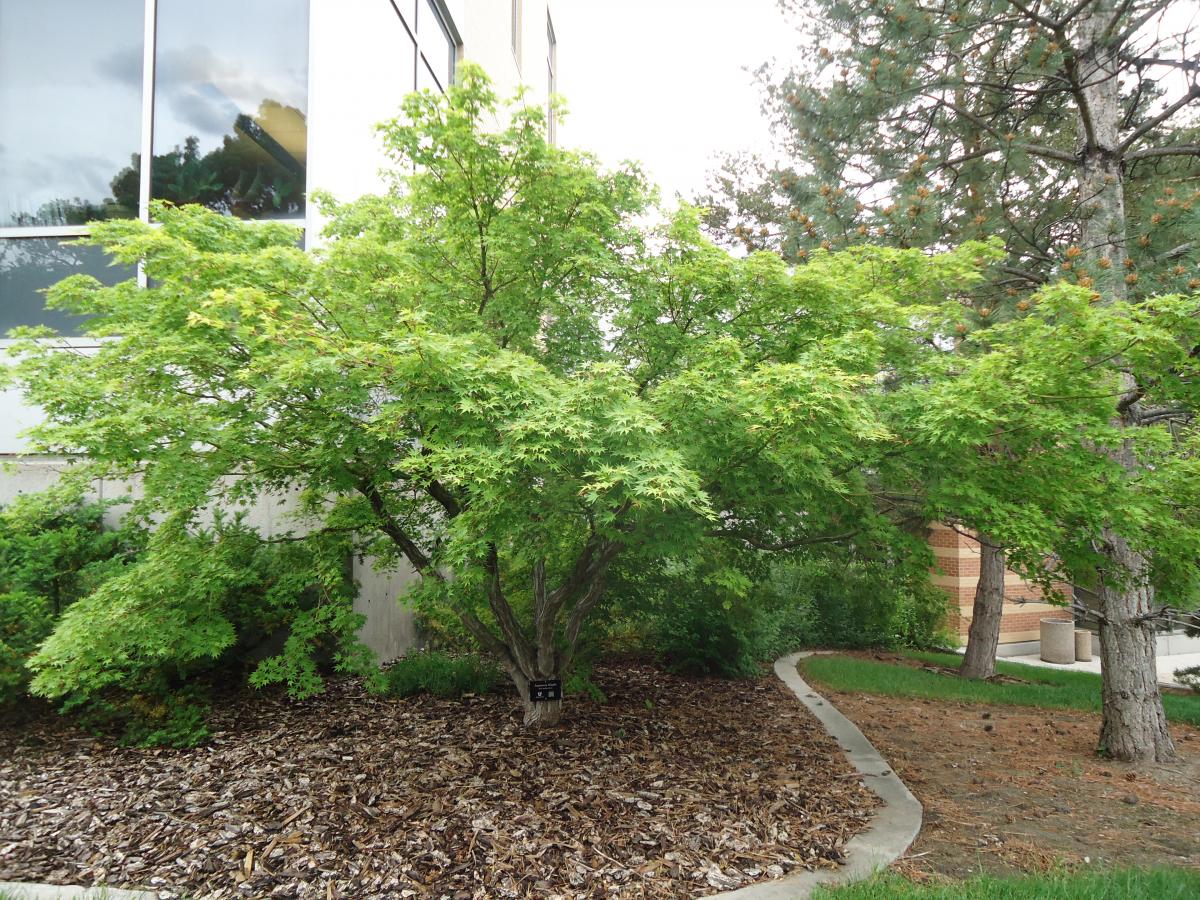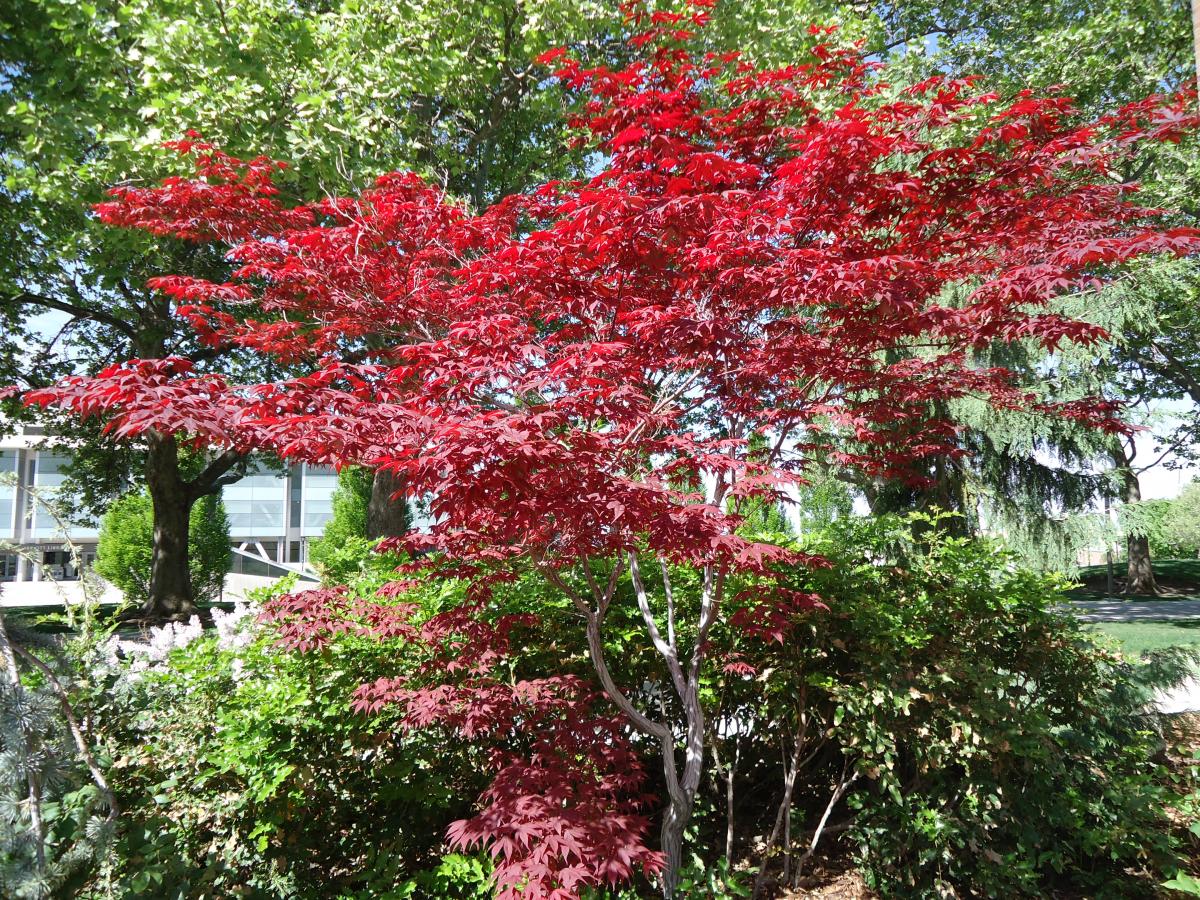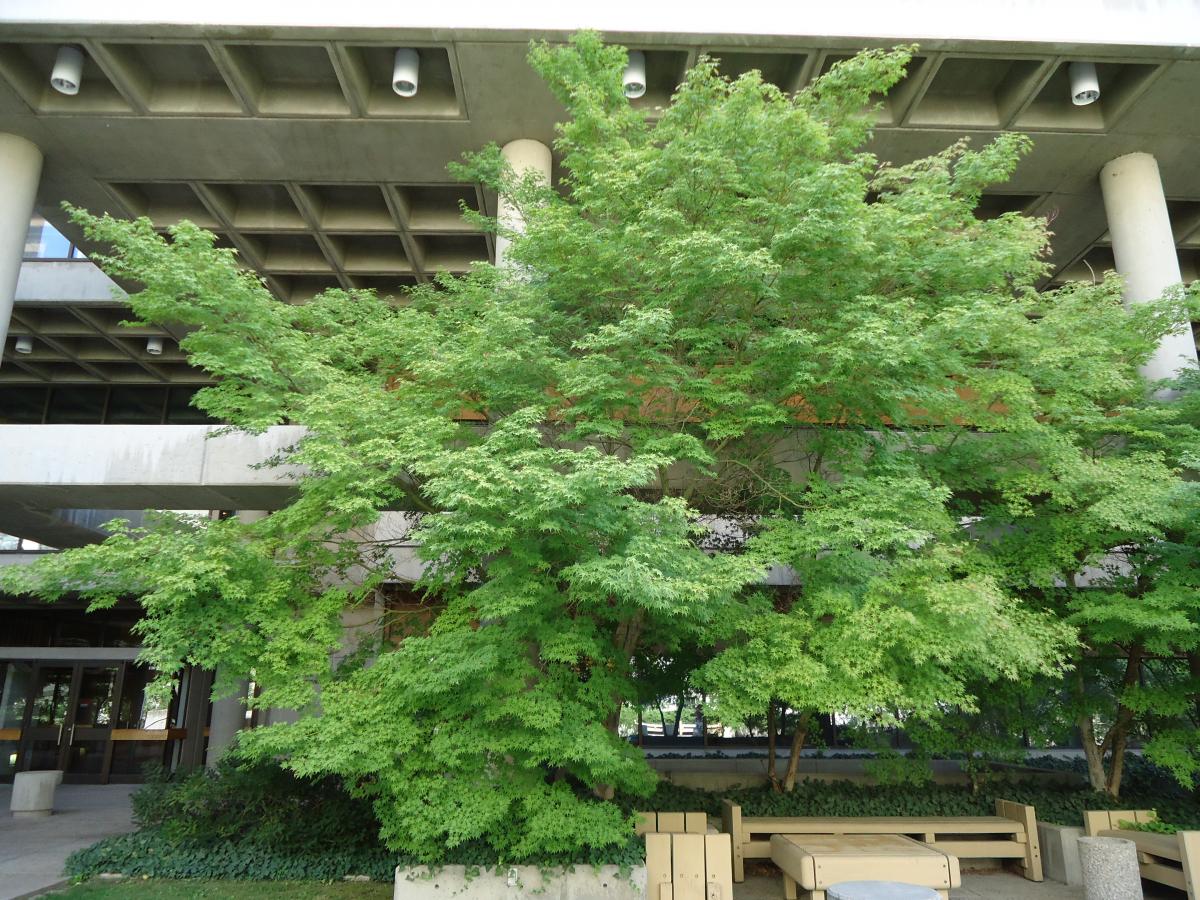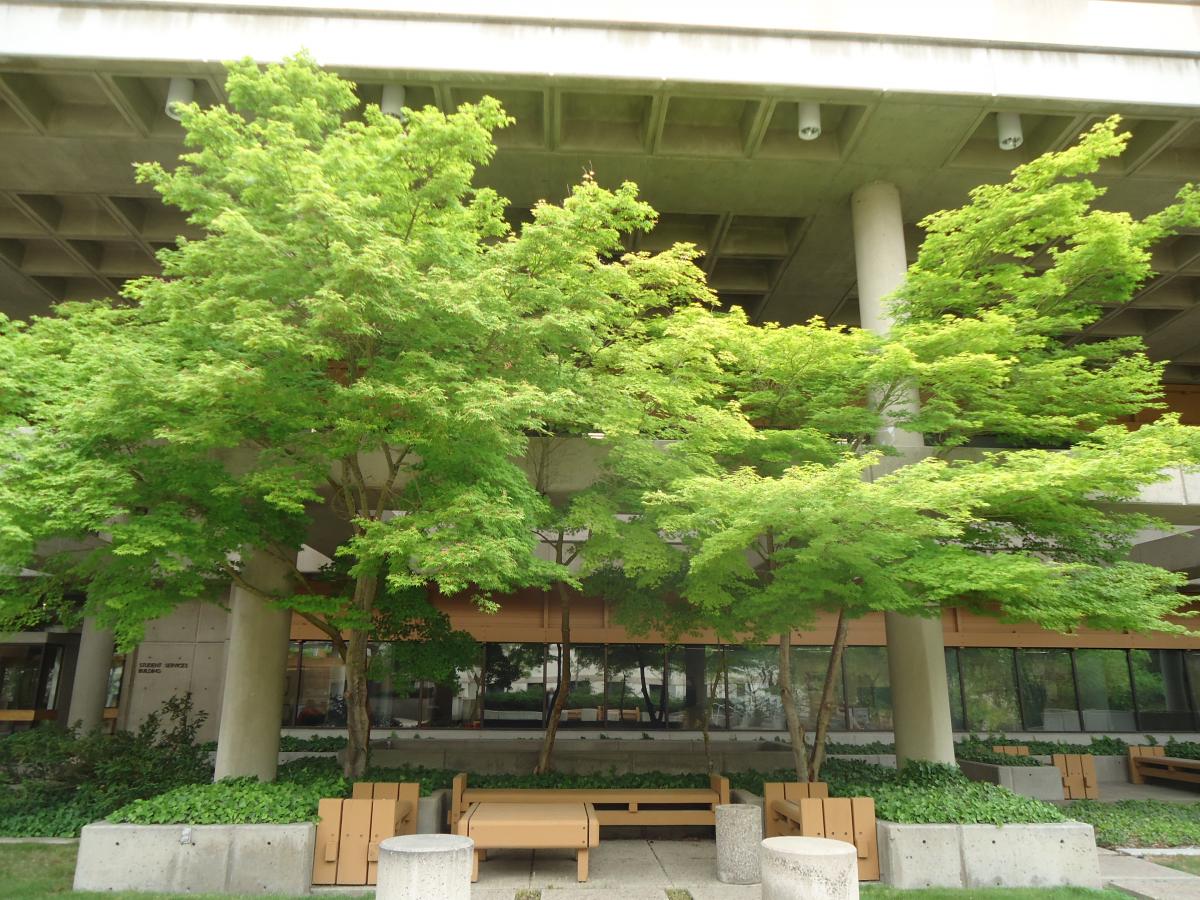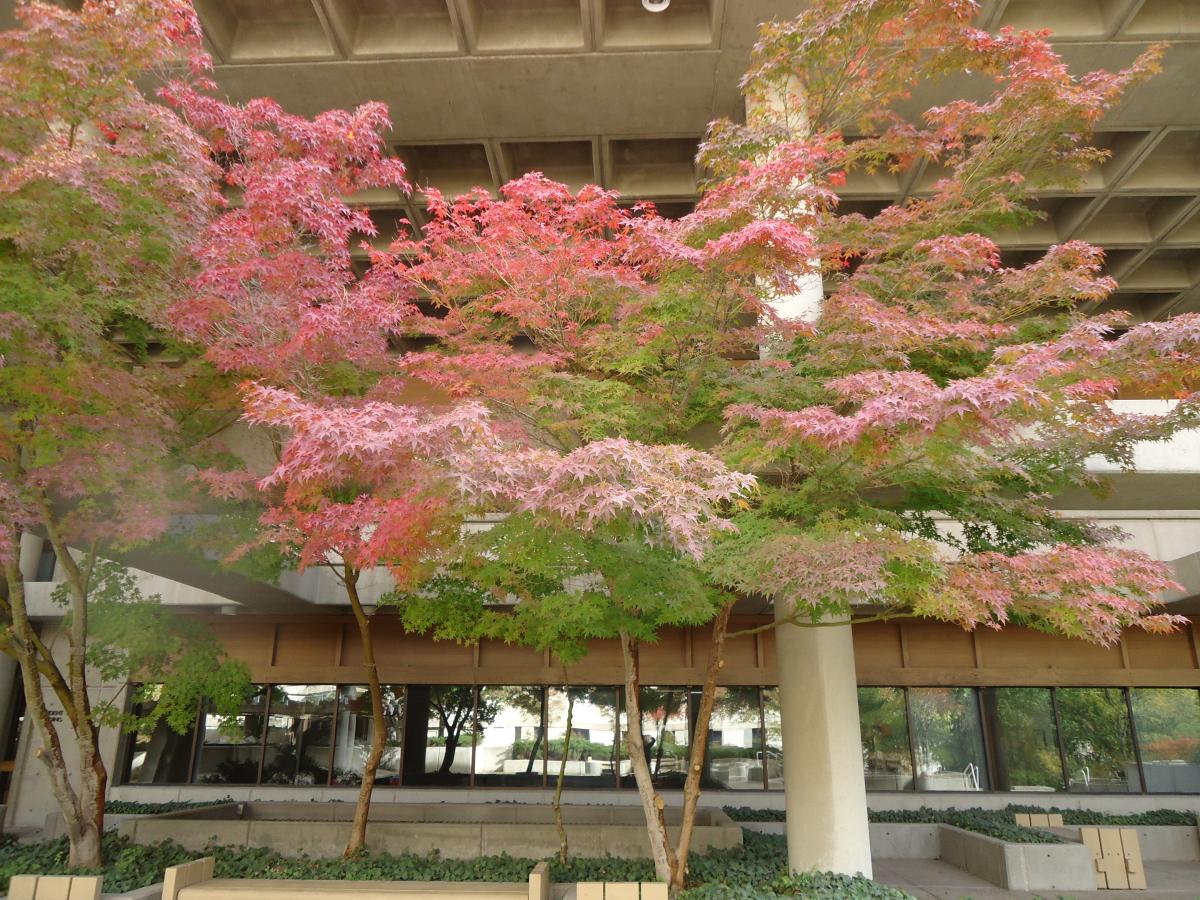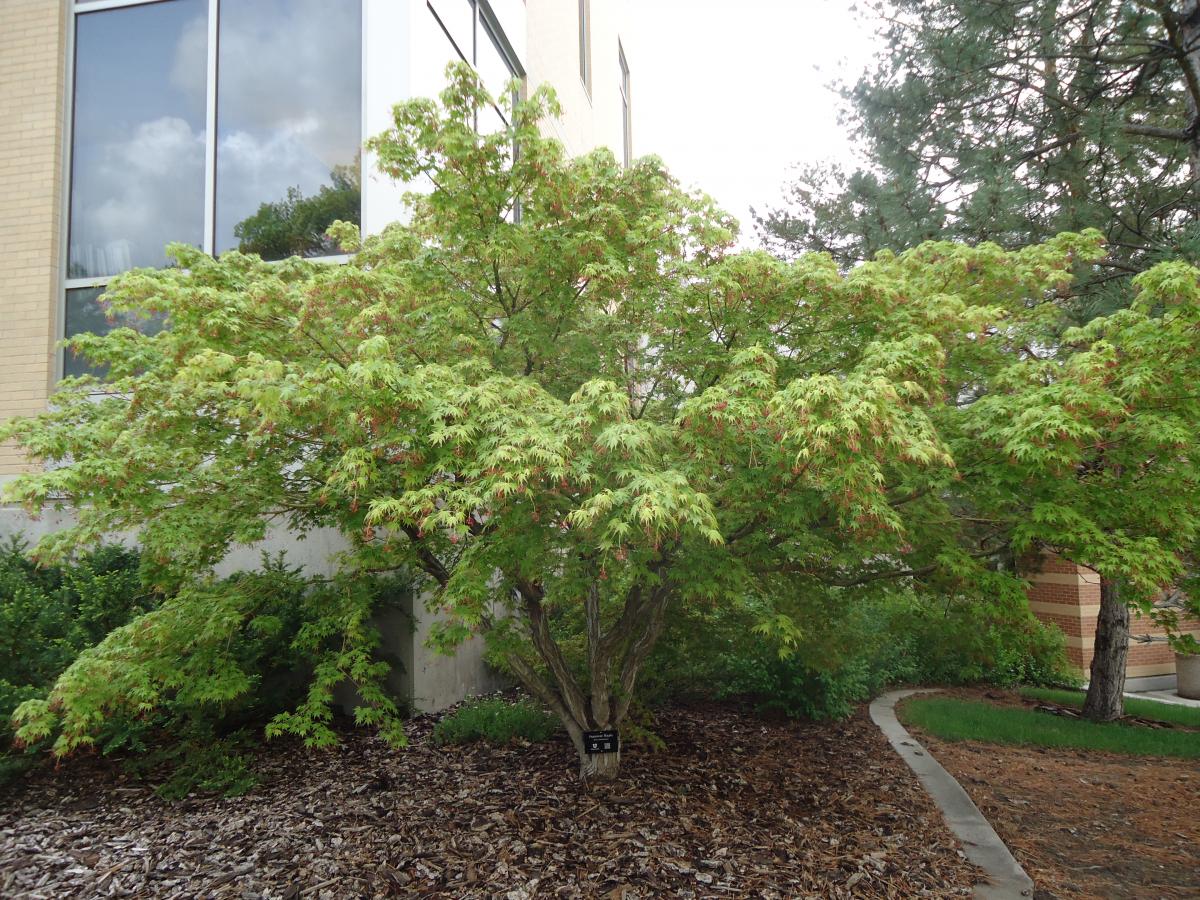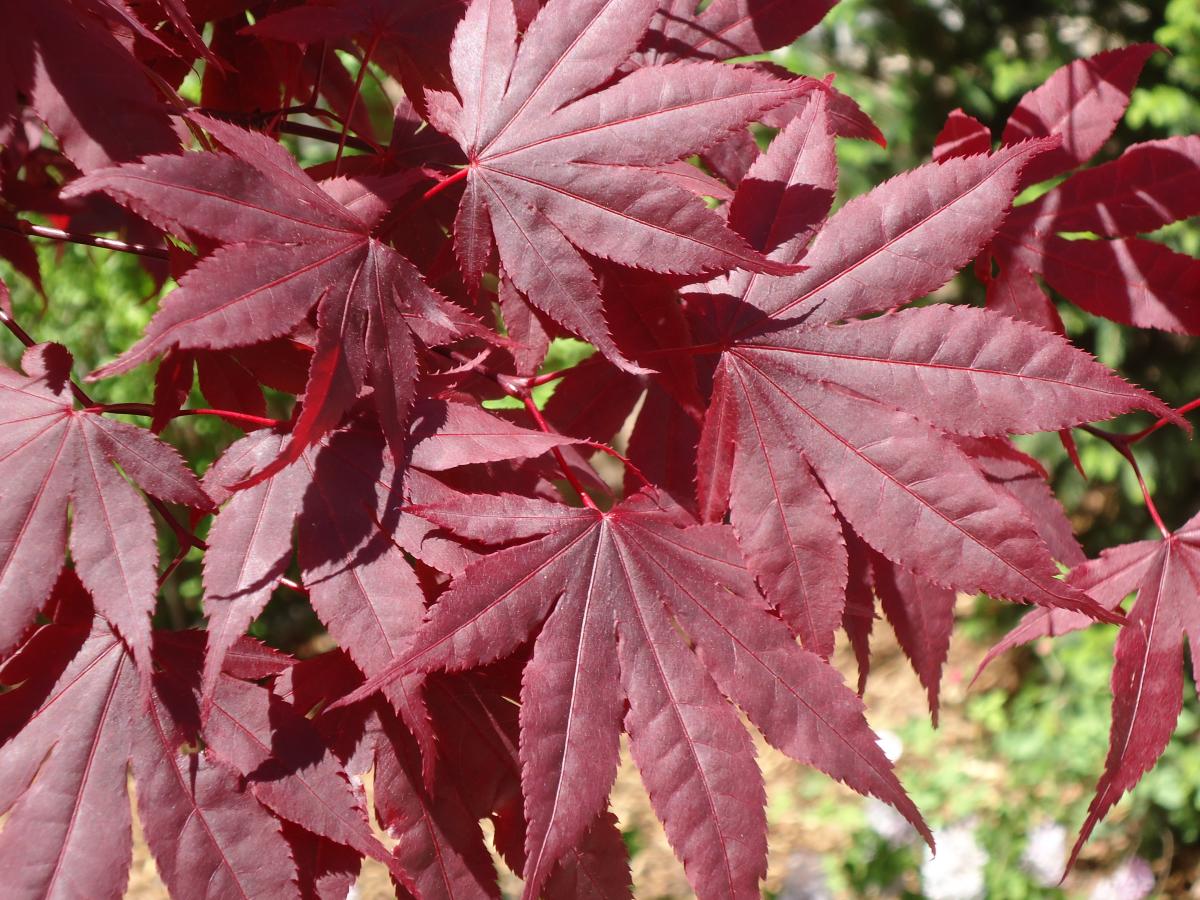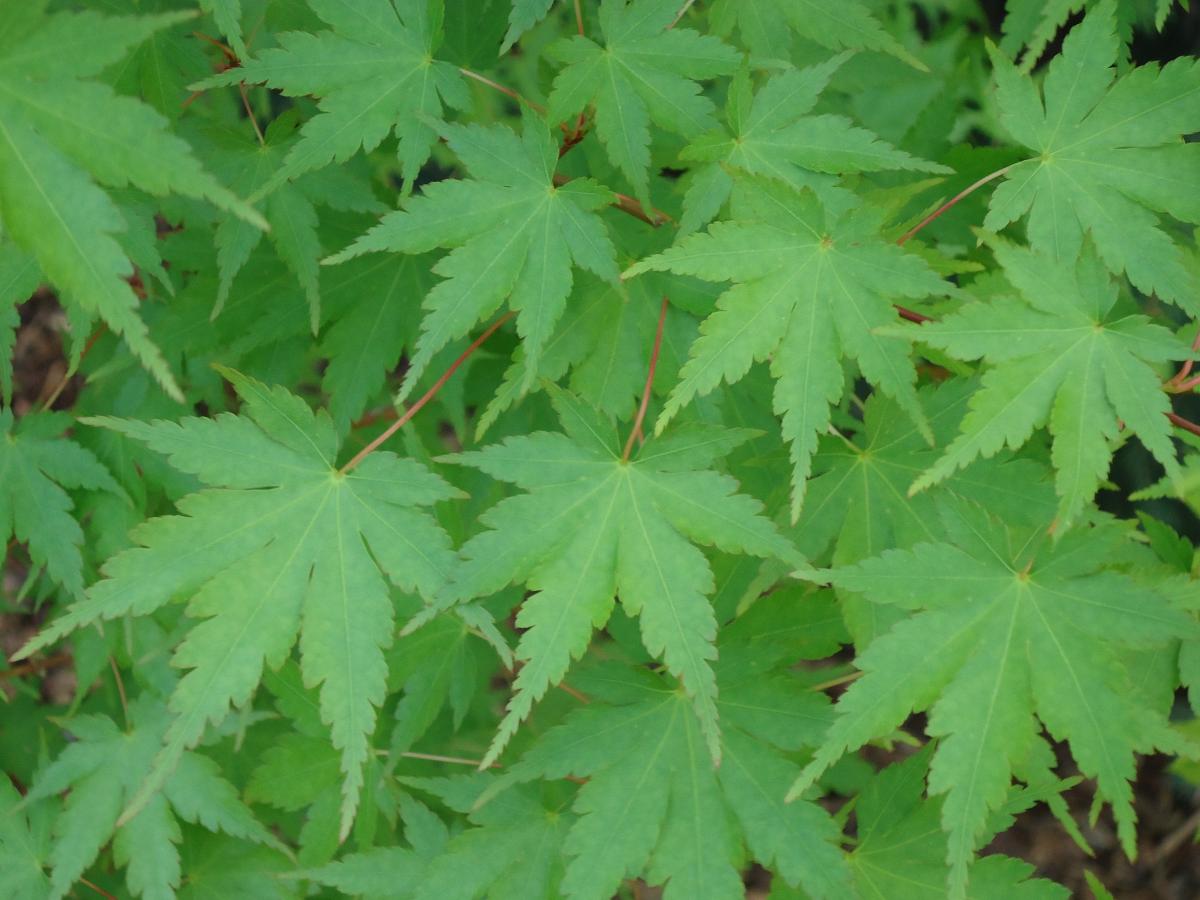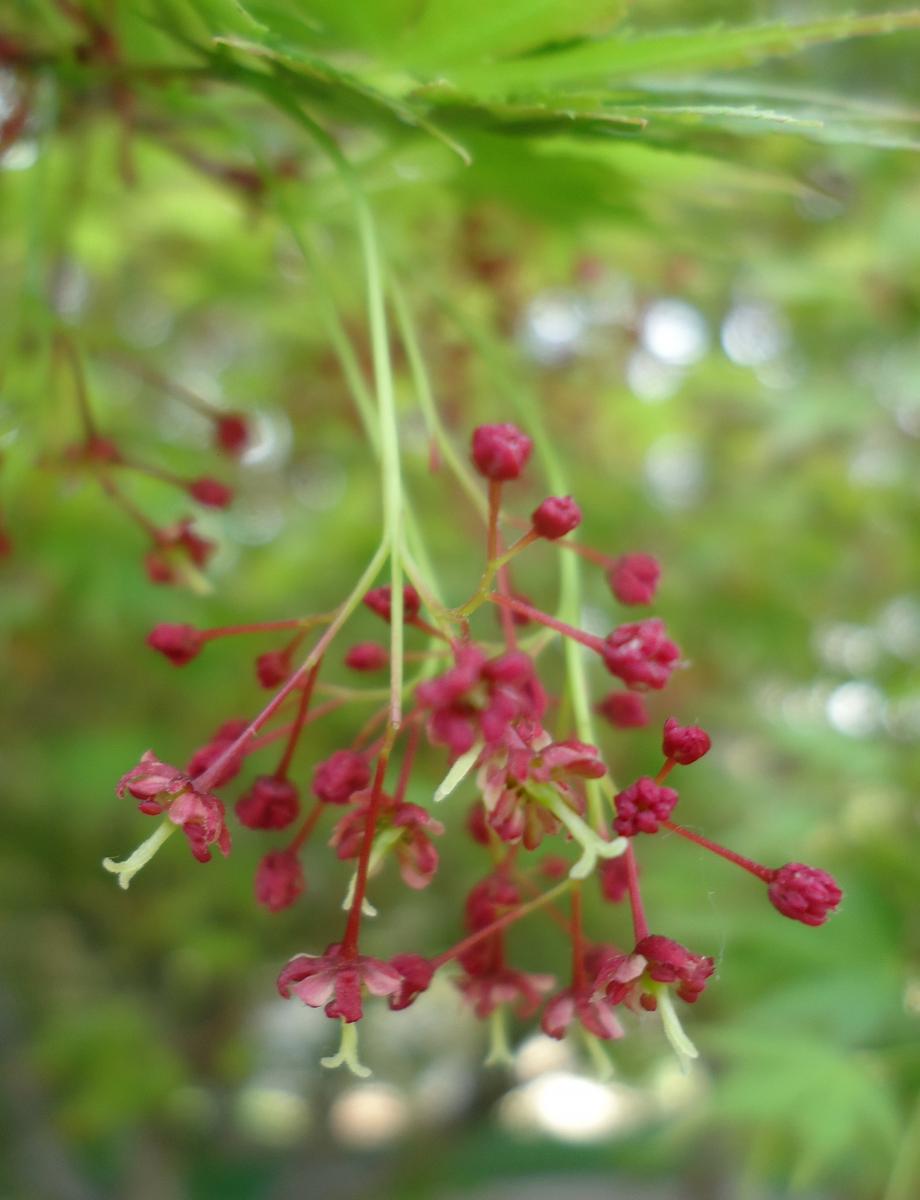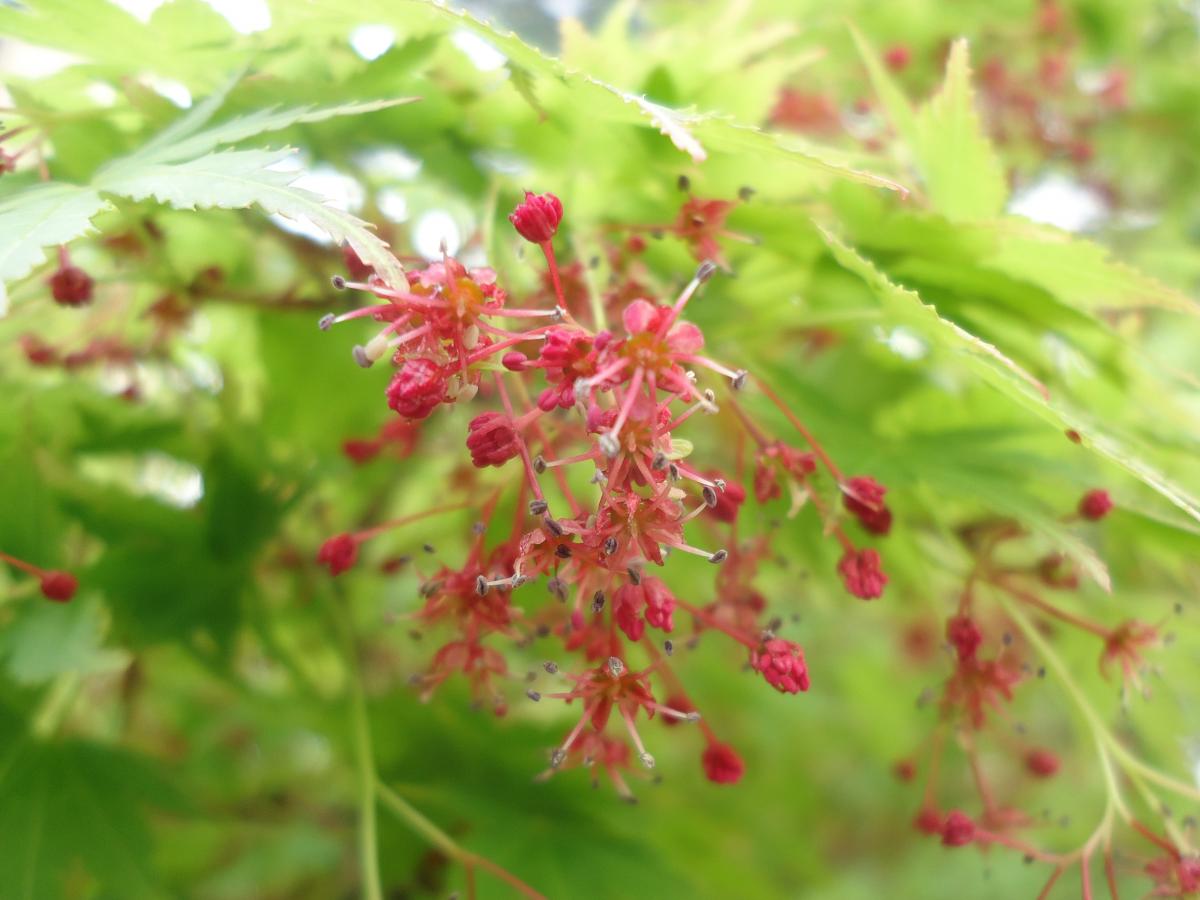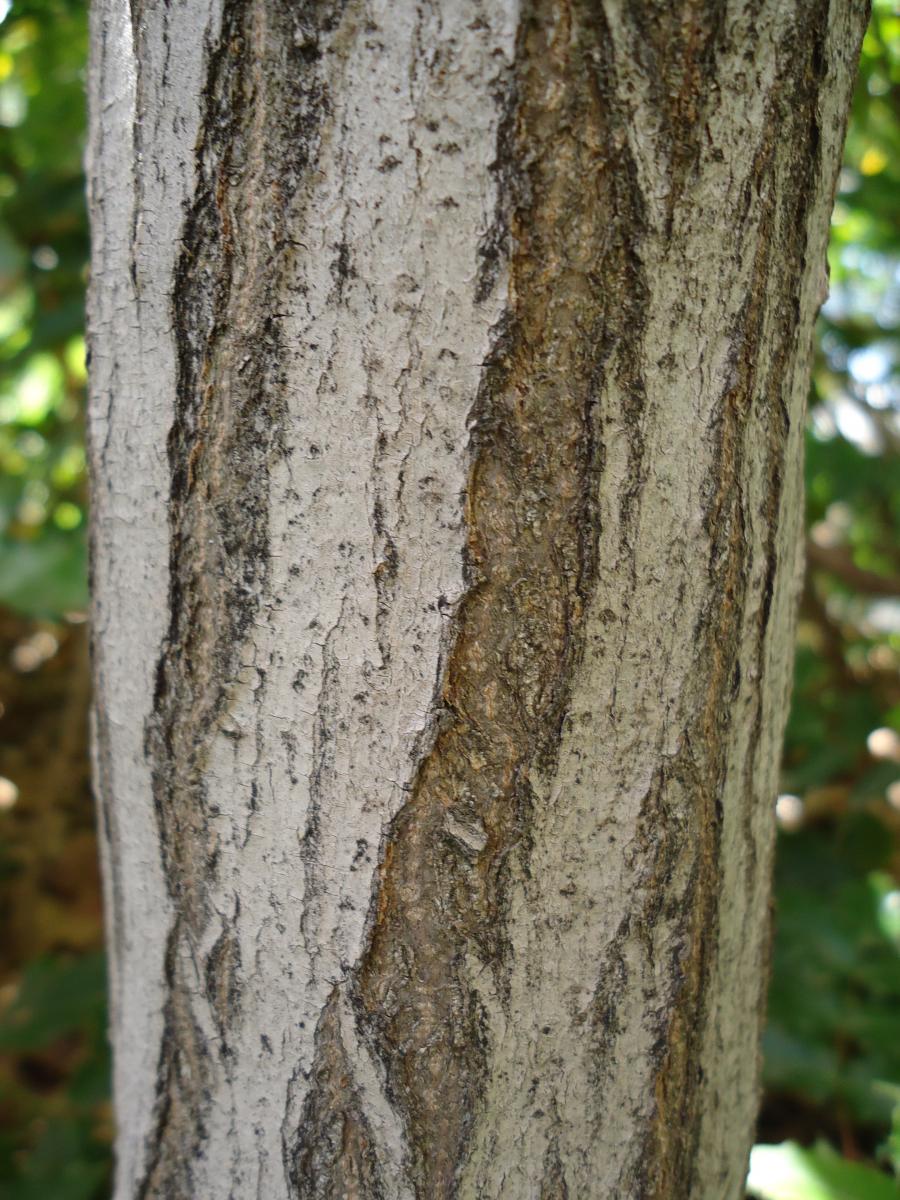 Acer palmatum
Leaves: Deciduous. Leaves vary according to variety, but are typically 2 to 5 inches long and wide, with 5 to 9 deep lobes. Leaf edges are doubly serrate. Leaf color is green to reddish-purple depending on cultivar. Good bright fall color from yellow, orange, purple, to red.
Bark/Twigs: Bark is green to reddish-purple when young, but gray-brown, shallowly furrowed, and attractive when older.
Flowers/Fruit: Inconspicuous small red-purple flowers emerge with the leaves in spring (May to June). Fruit is a U-shaped seed (samara), ½ to 1 inch long, with wings that spread slightly and curve in toward one another.
Mature size and shape: Small to medium. 15 to 25 feet high (depending upon the variety) up to 40 feet high x 20 feet wide. Spread is often equal to or greater than height. Rounded shape, somewhat irregular, and sometimes has multiple stems. Branches often appear to have a layered look.
General information/special features: Plant in full sun to light shade. Intermediate shade tolerance. Does not like extremes in cold or intense heat.
Landscape use and maintenance: Great as an individual ornamental tree.  Slow growing rate. Average maintenance. Can be planted near power lines.  Best planted where afternoon shade and wind protection are available. Does well on the east side of a house to protect from heat and leaf scorch or wind. Apply mulch to retain soil moisture.
USDA Hardiness Zone: 5 to 8
Family/Origin: Aceraceae – Maple. Native to China, Japan, and Korea.
Campus Use: Common. Can be found north of Aline Wilmot Skaggs Biology (Bld 82) and west of Student Services (Bld 40).