Oriental Spruce
---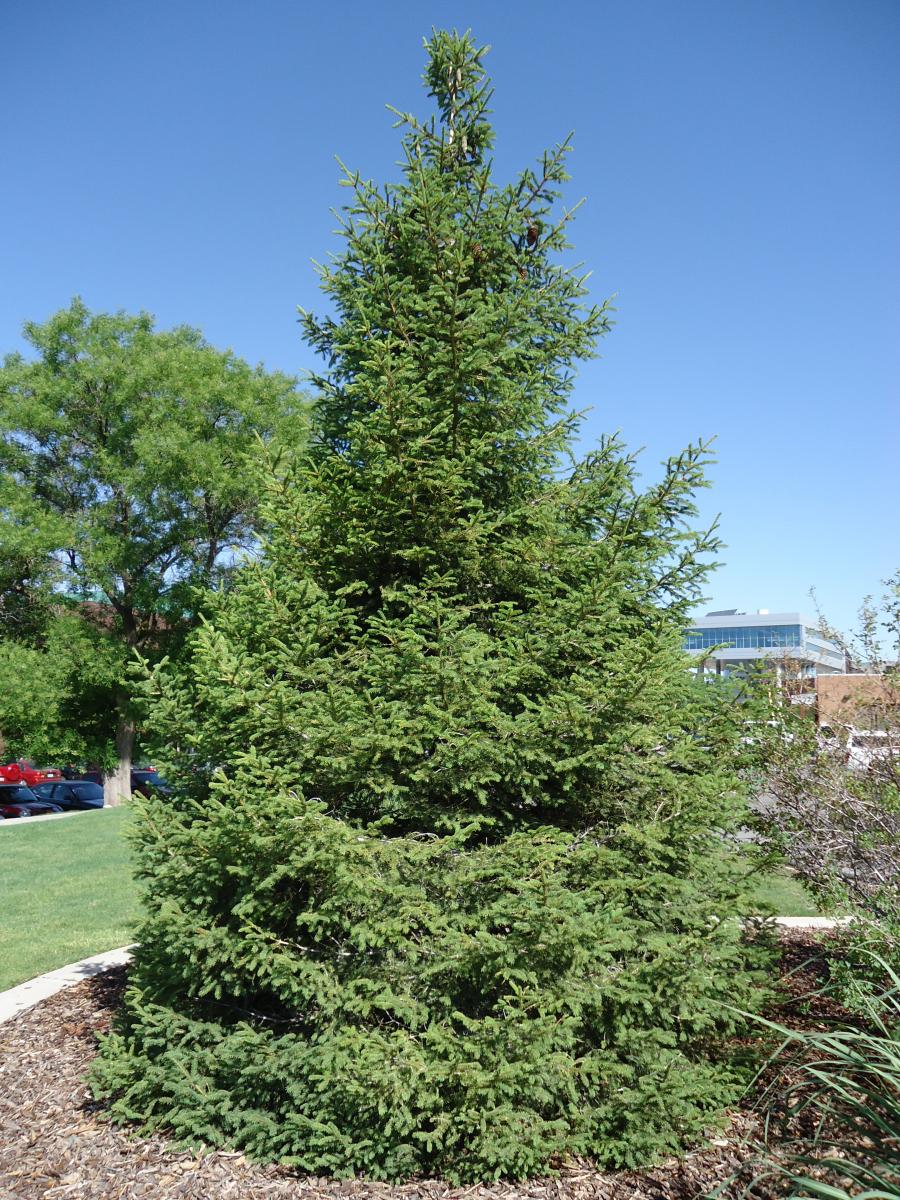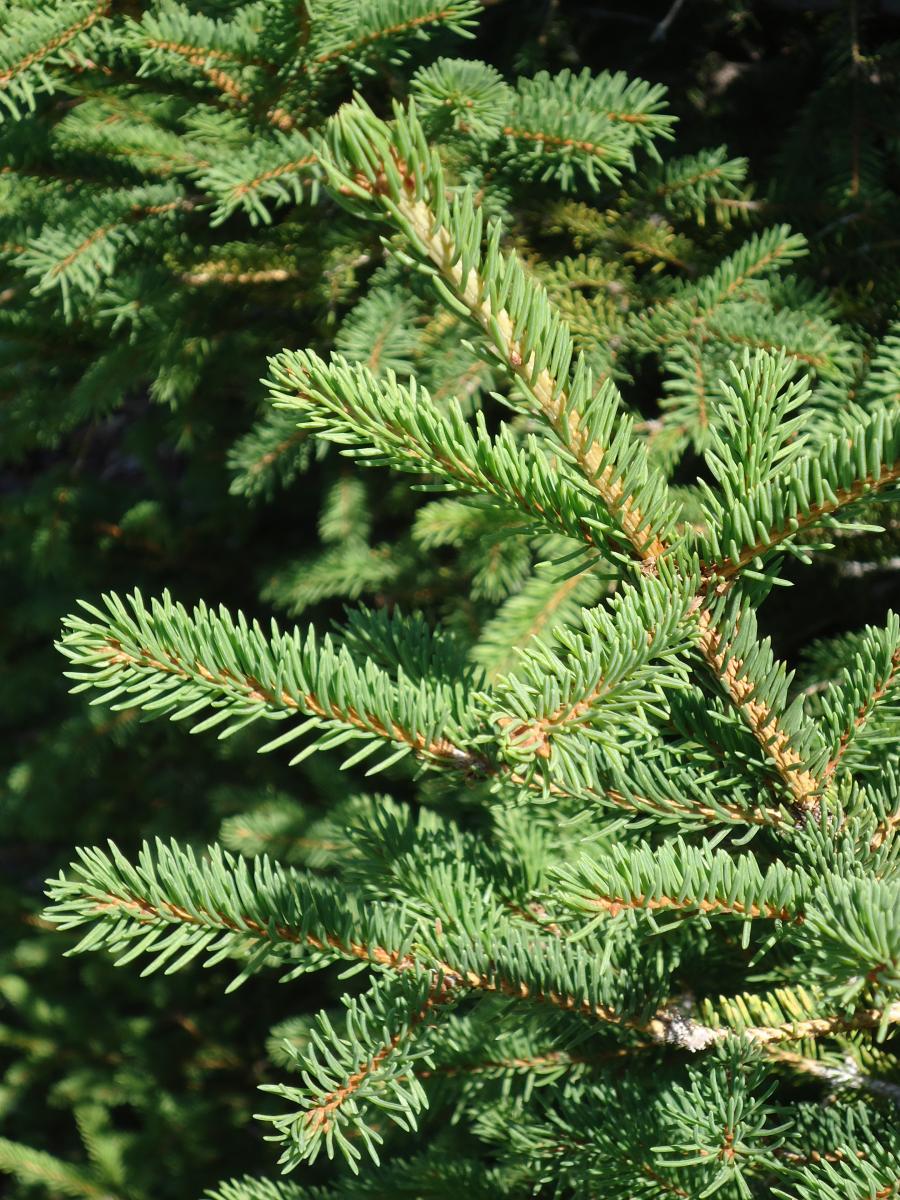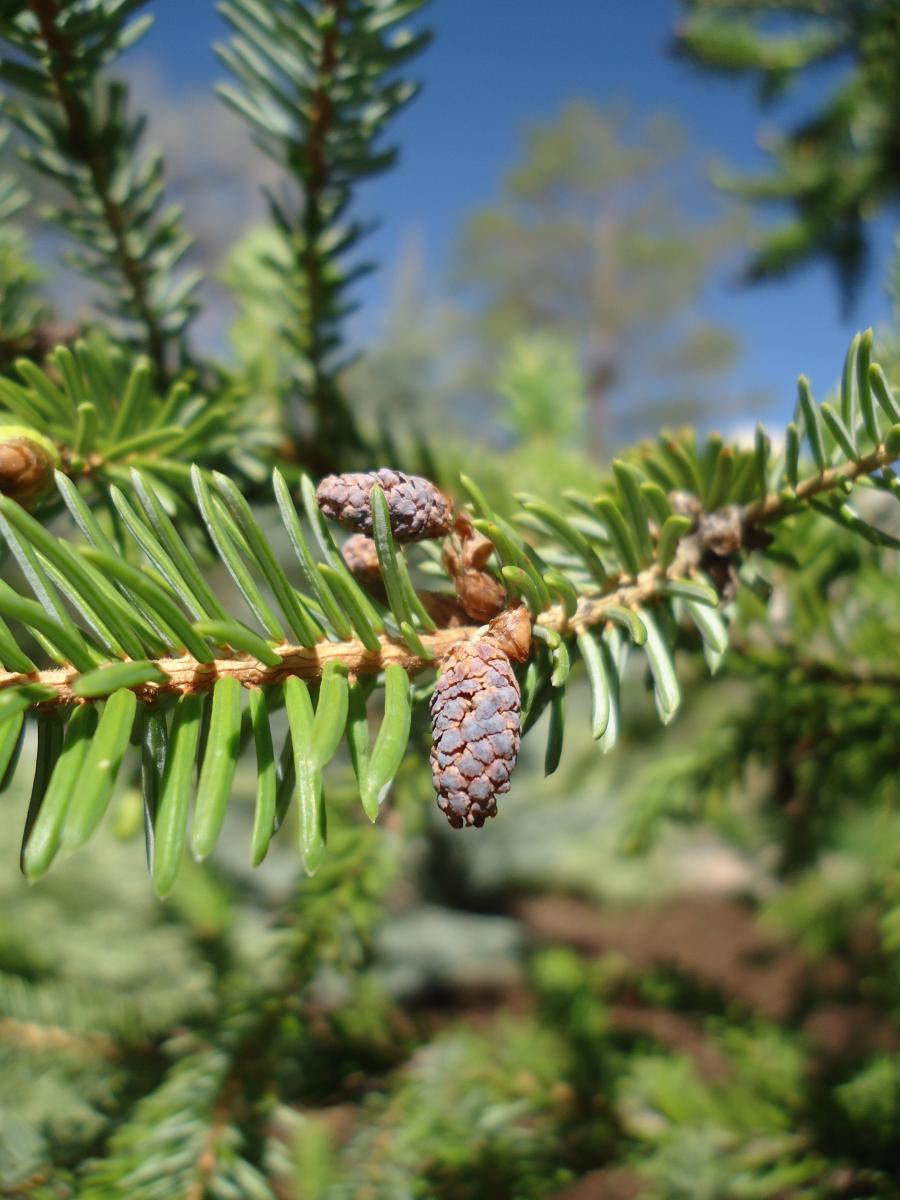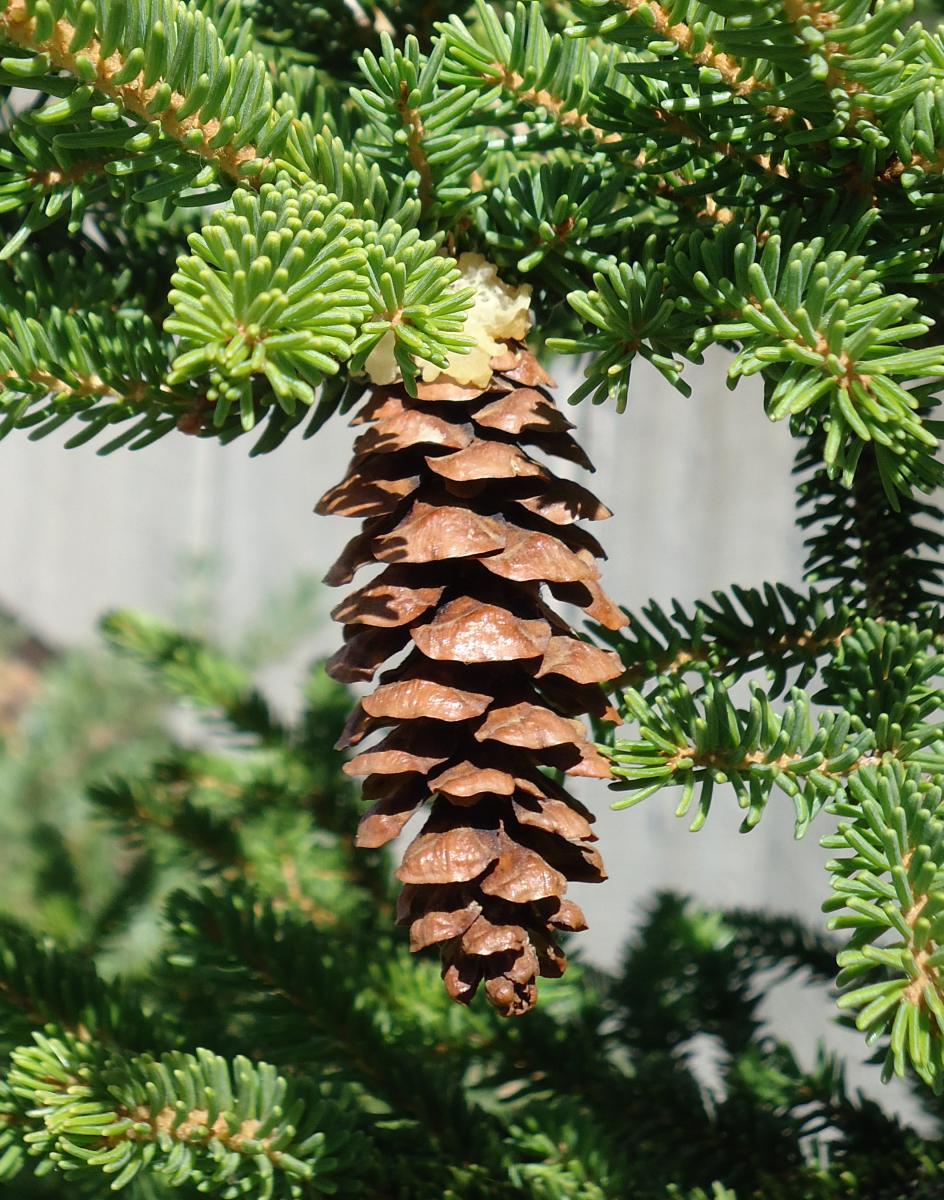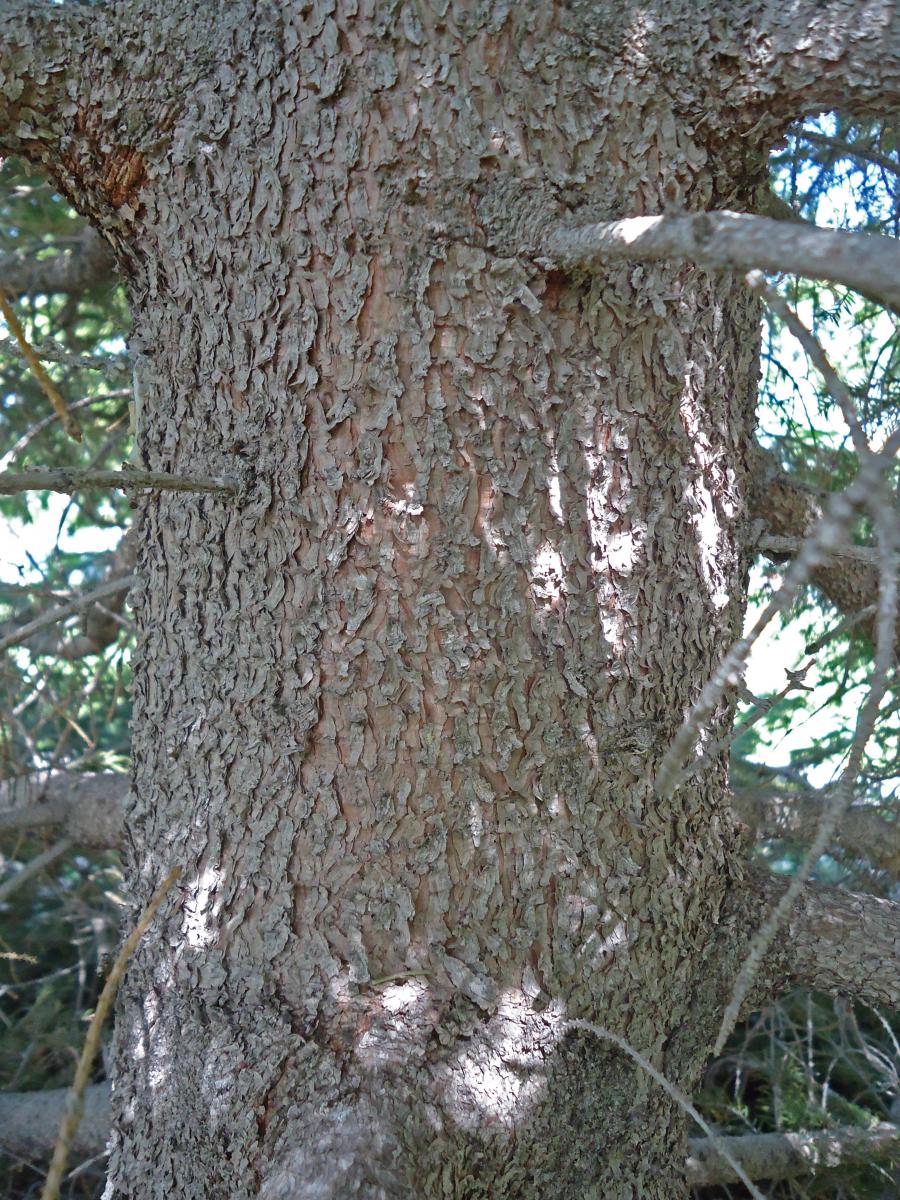 Picea orientalis
Leaves: Evergreen. Very short needles, ¼ to ½ inch long. Shortest needles of the spruce species. Dark green color.
Bark/Twigs: Brown bark exfoliating in thin scales.
Flowers/Fruit: Inconspicuous flowers. Cones are short-stalked, oval to cylindrical, and 2 to 4 inches long, by approximately 1 inch wide.
Mature size and shape: Large. 50 to 60 feet high. Dense, compact, narrow shaped pyramid with horizontal branches.
General information/special features: Plant in full sun. Will tolerate poor, gravelly soils. Protect from harsh winter winds.
Landscape use and maintenance: Very attractive evergreen ornamental tree. Slow growing rate. Low maintenance.
USDA Hardiness Zone: 4 to 7
Family/Origin: Pinaceae – Pine. Native to Caucasus, Asia Minor.
Campus Use: Somewhat uncommon. Can be found north of Marriott Library (Bld 86). Mature specimens can be found near northeast corner across the street from Public Safety Building (Bld 301).