Tricolor Beech
---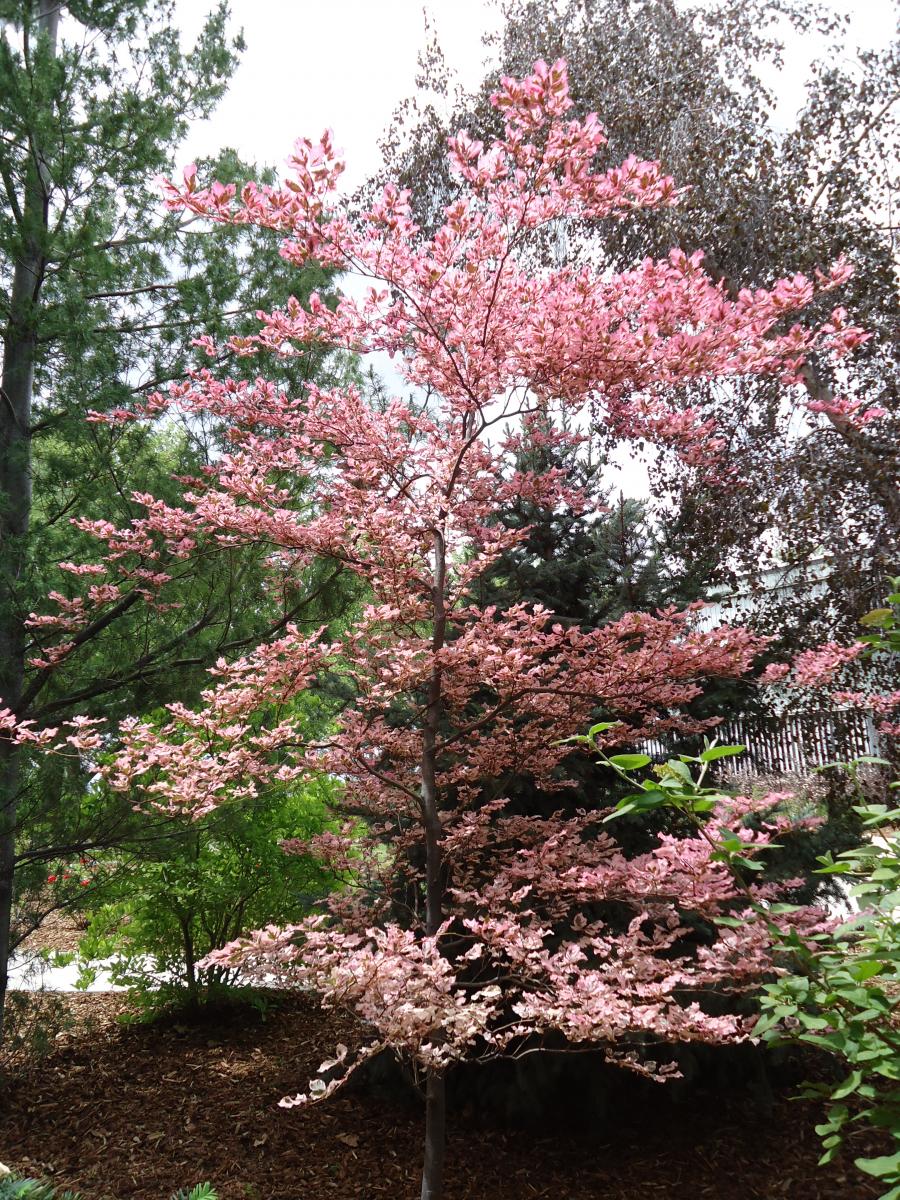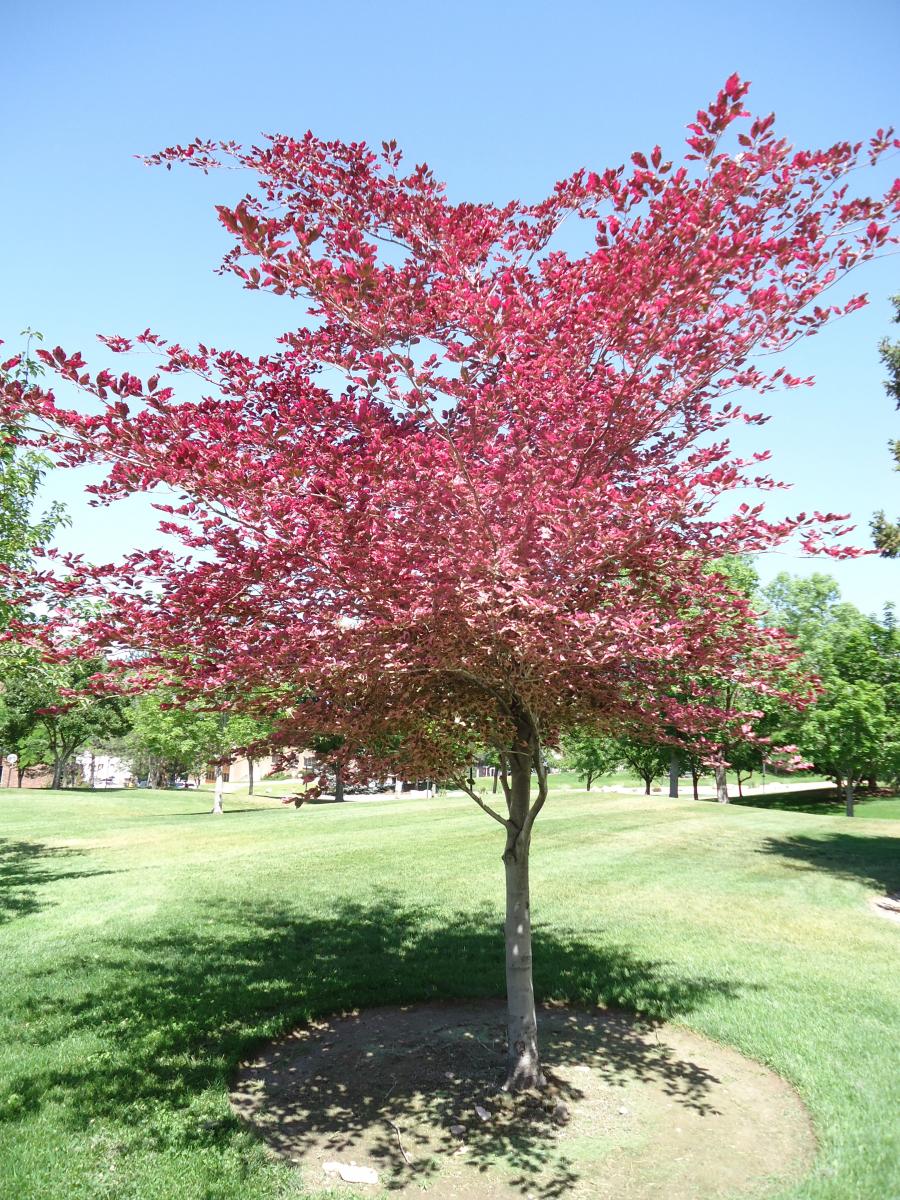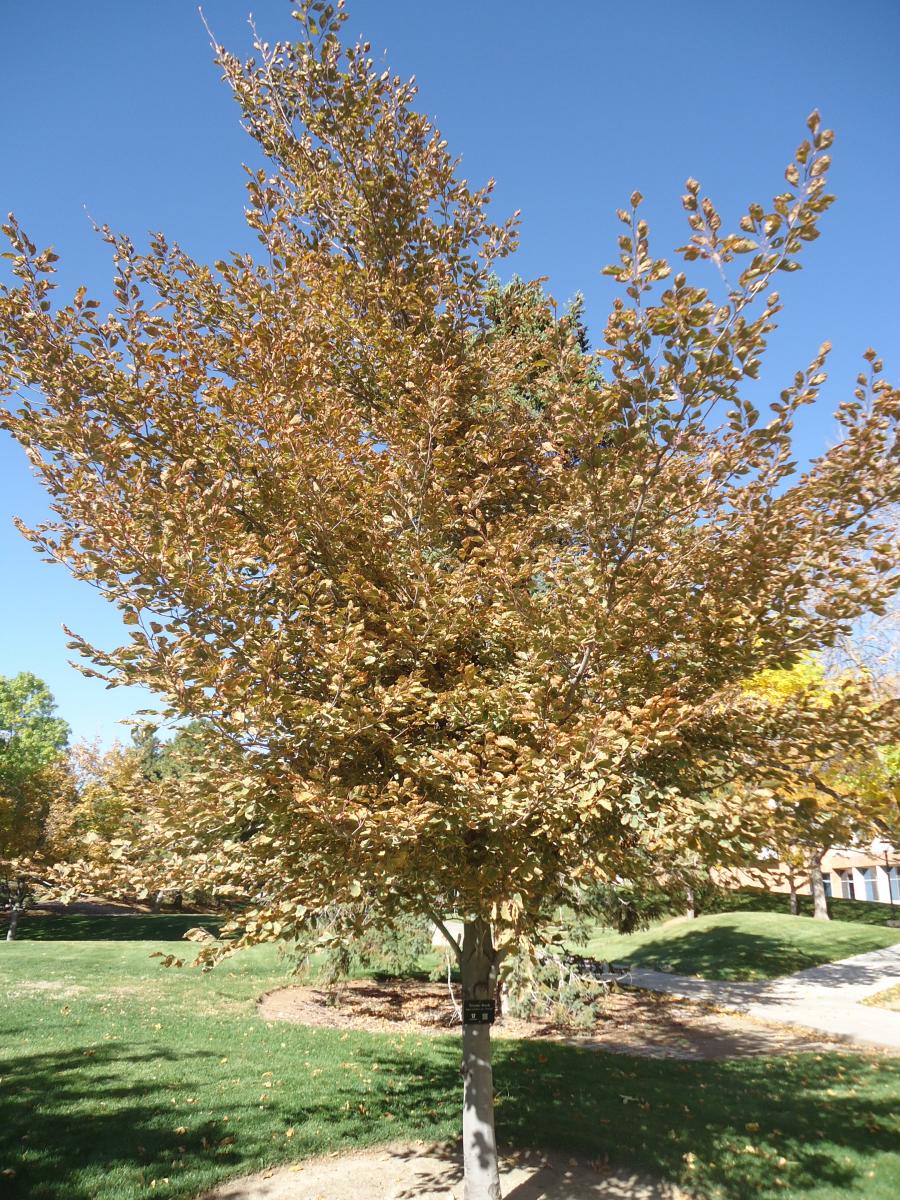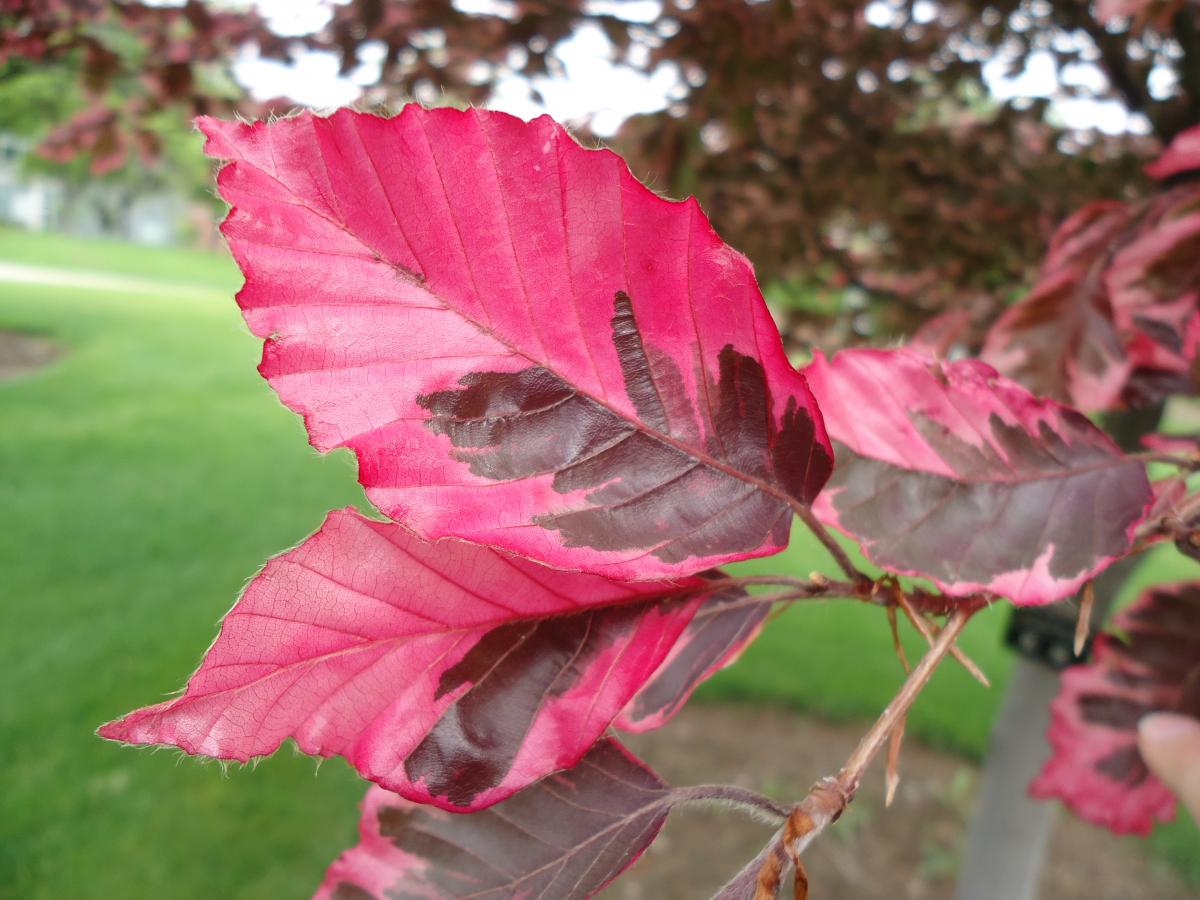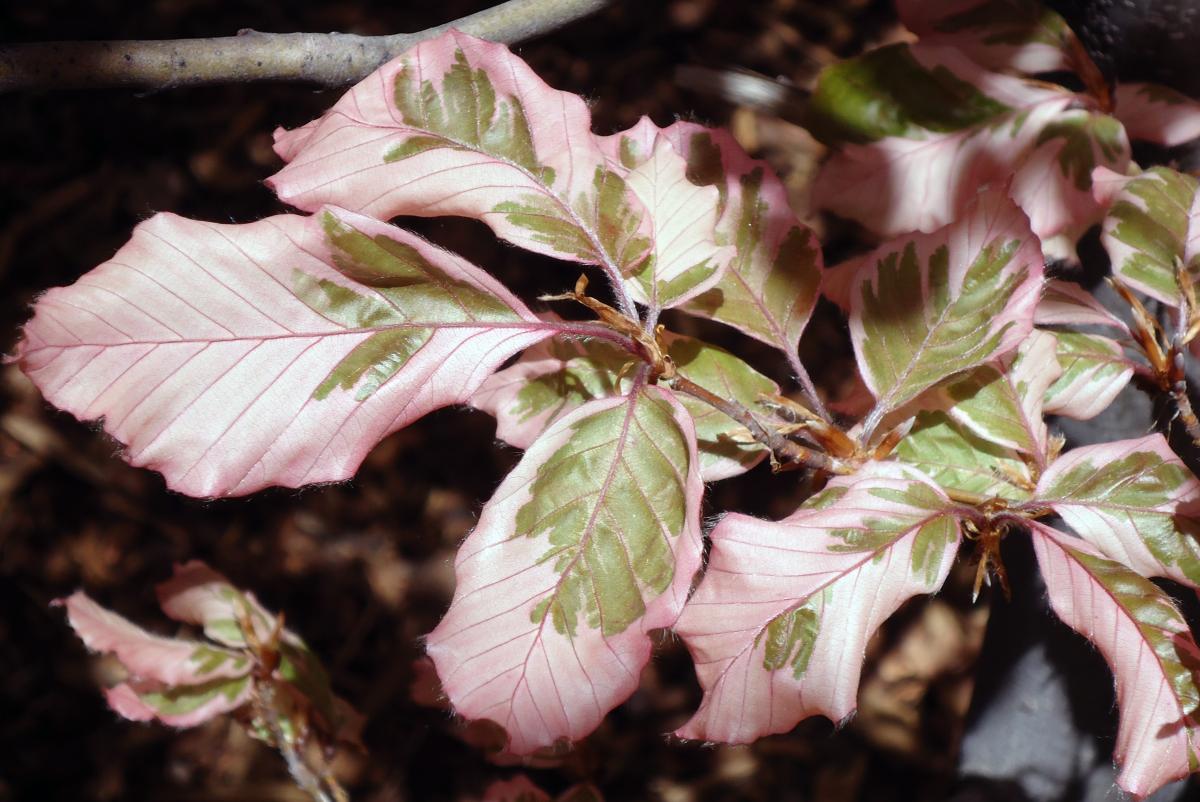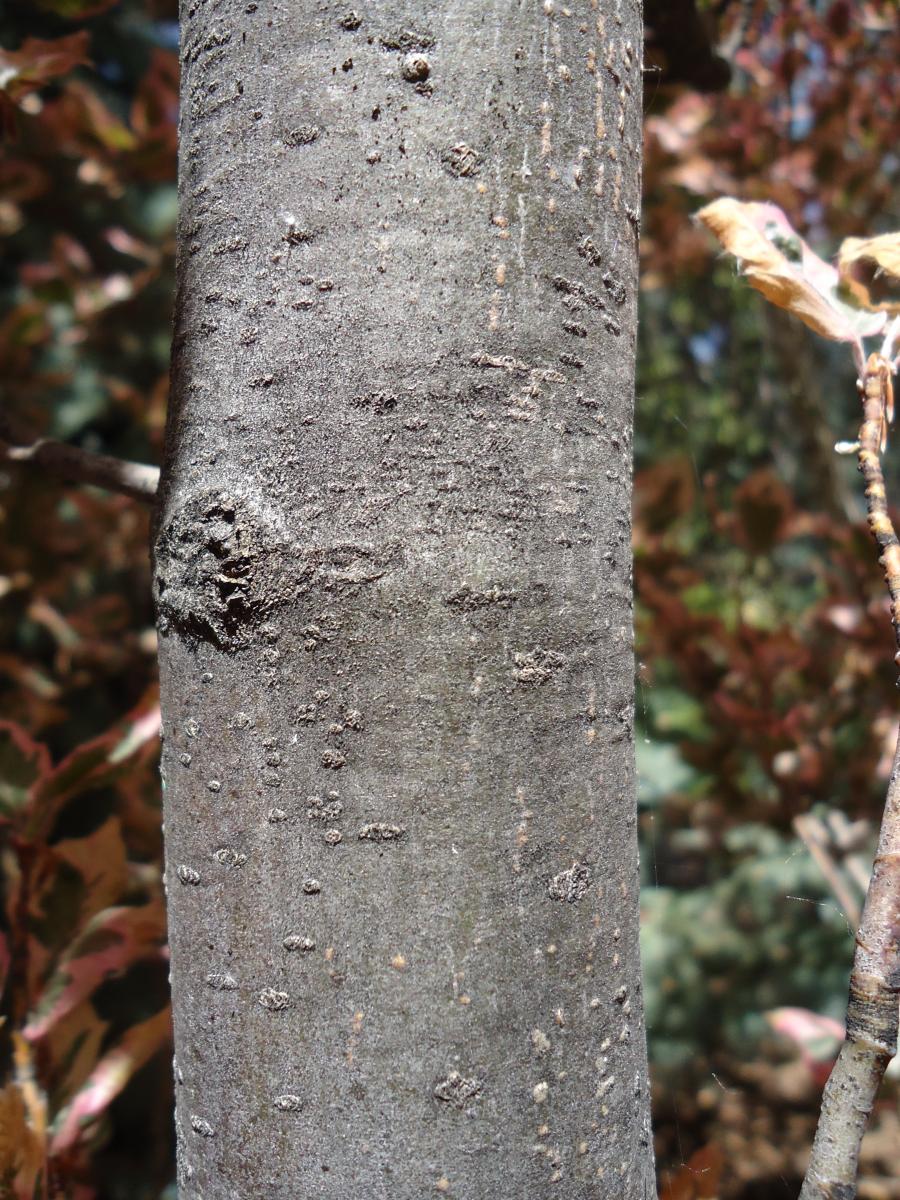 Fagus sylvatica 'Tricolor' or 'Roseo-Marginata'
Leaves: Deciduous. Leaves are elliptic in shape 2 to 4 inches long, 1 to 2 inches wide with a blunt point at the end. Leaf edges are slightly wavy and usually smooth but sometimes lightly toothed. Leaves are mottled with variegated colors in many shades of white, green, and pink. One of the later trees to leaf out in early summer. Leaves turn bronze or copper in the fall.
Bark/Twigs: Smooth gray bark. Bark remains a smooth, light grey even in maturity. Twigs distinctly zigzag from bud to bud.
Flowers/Fruit: Inconspicuous flowers in late spring. Small nut in 4-part capsule. Triangular beech nuts grow in pairs inside prickly husks.
Mature size and shape: Medium large. 25 to 40 feet high x 20 to 30 feet wide. Often smaller. Broad, rounded, pyramidal shape.
General information/special features: Plant in full sun to partial shade. Moist, well-drained acidic soil is best. Dislikes standing water. Struggles in extreme heat and low humidity. Leaves often become scorched in hot, dry weather. Best to provide shade from hot southern or western sun.
Landscape use and maintenance: Great specimen tree. Slow to medium growing rate. Average maintenance.
USDA Hardiness Zone: 4 to 7
Family/Origin: Fagaceae - Beech and Oak.
Campus Use: Very uncommon. Can be found west of Civil & Material Engineering (Bld 56).