Weeping European Beech
---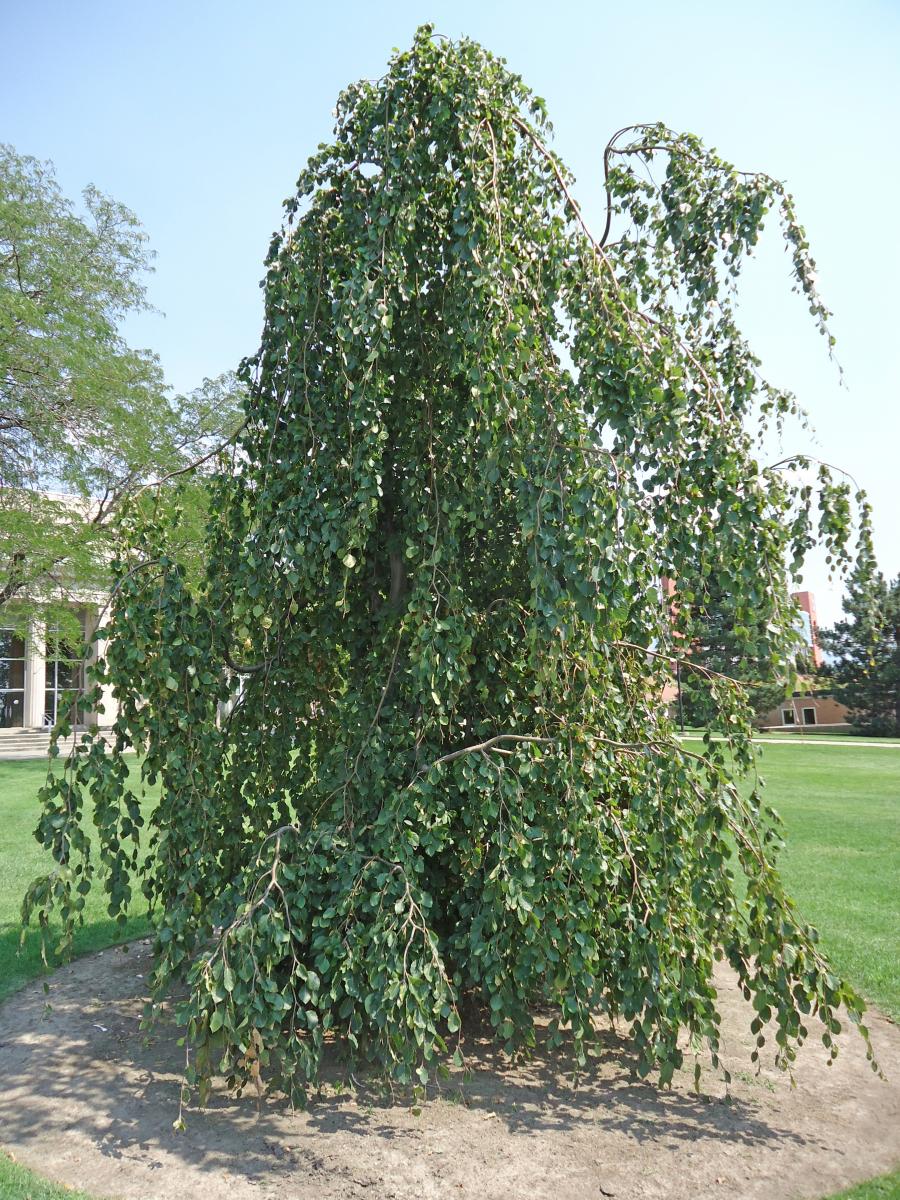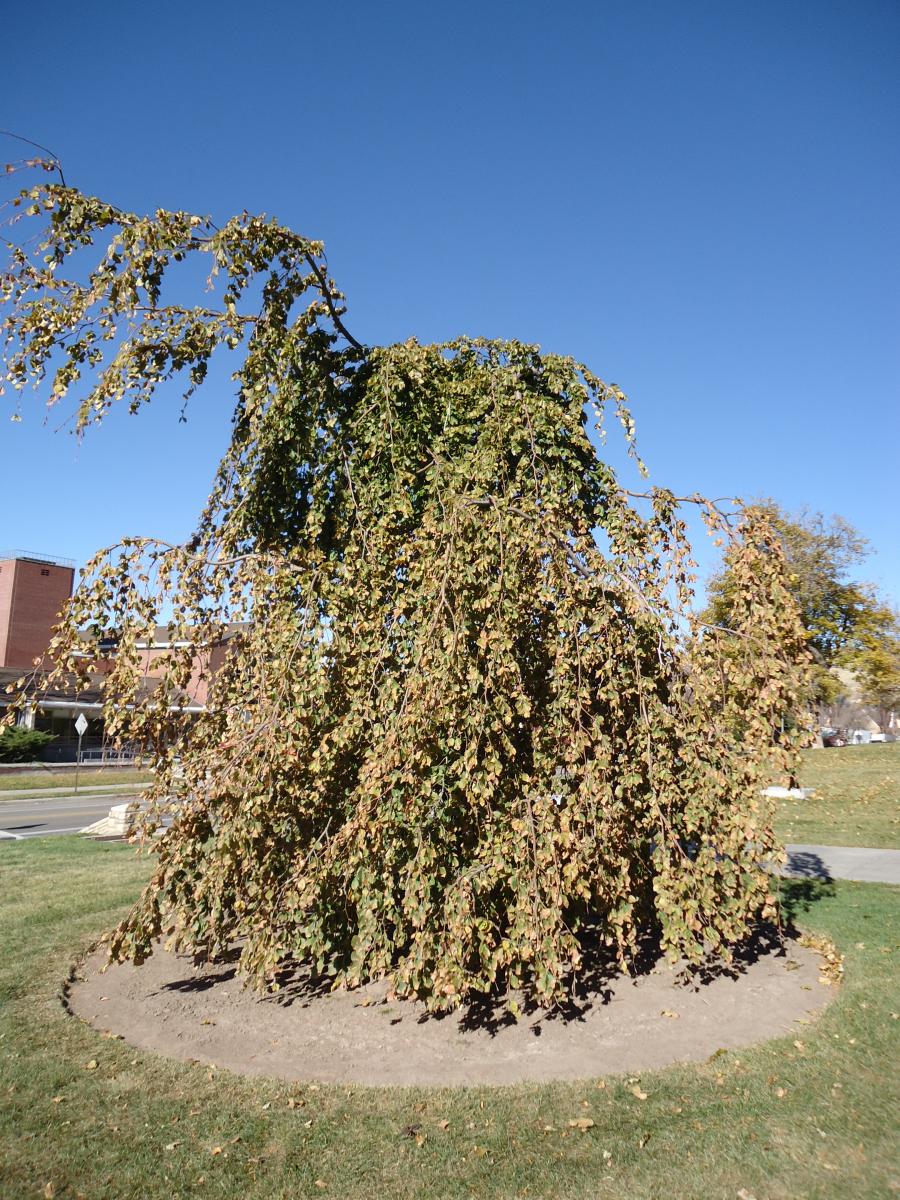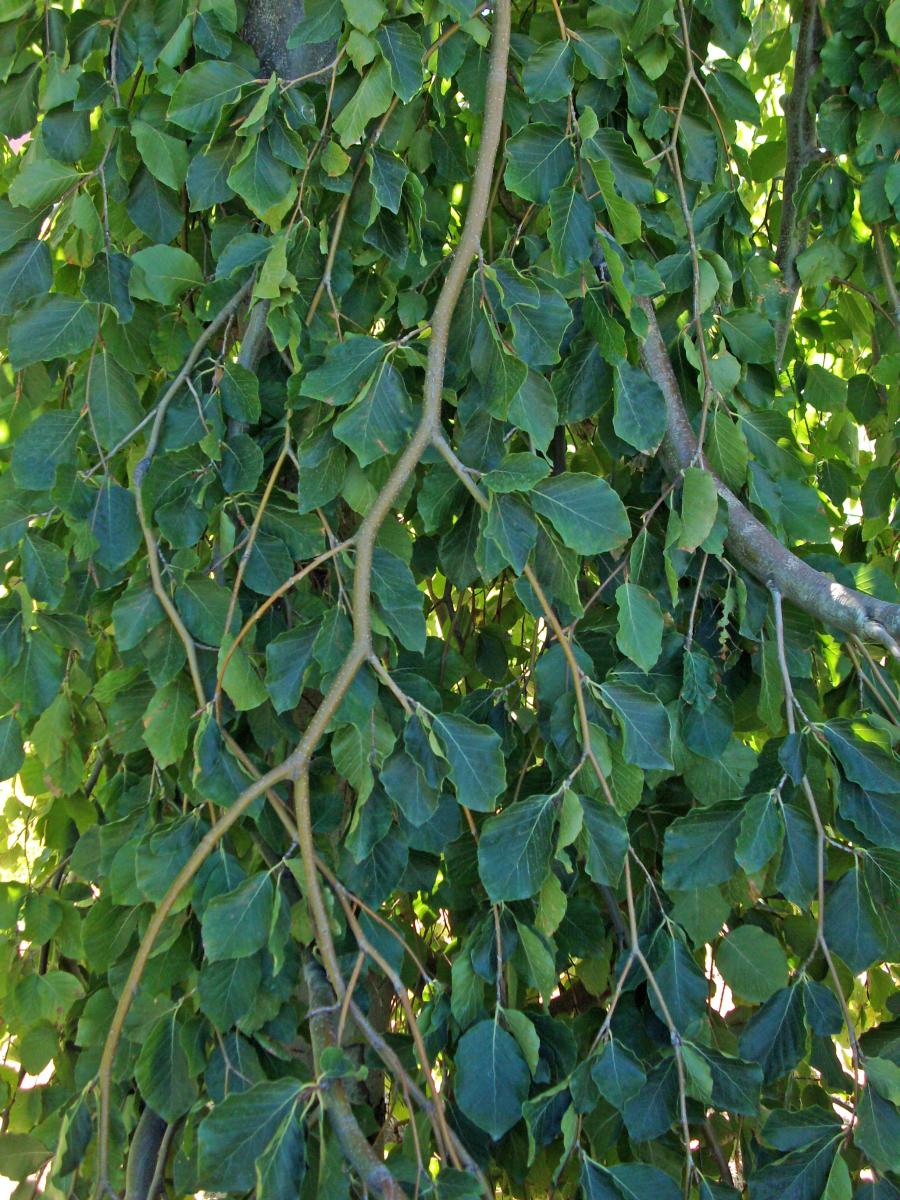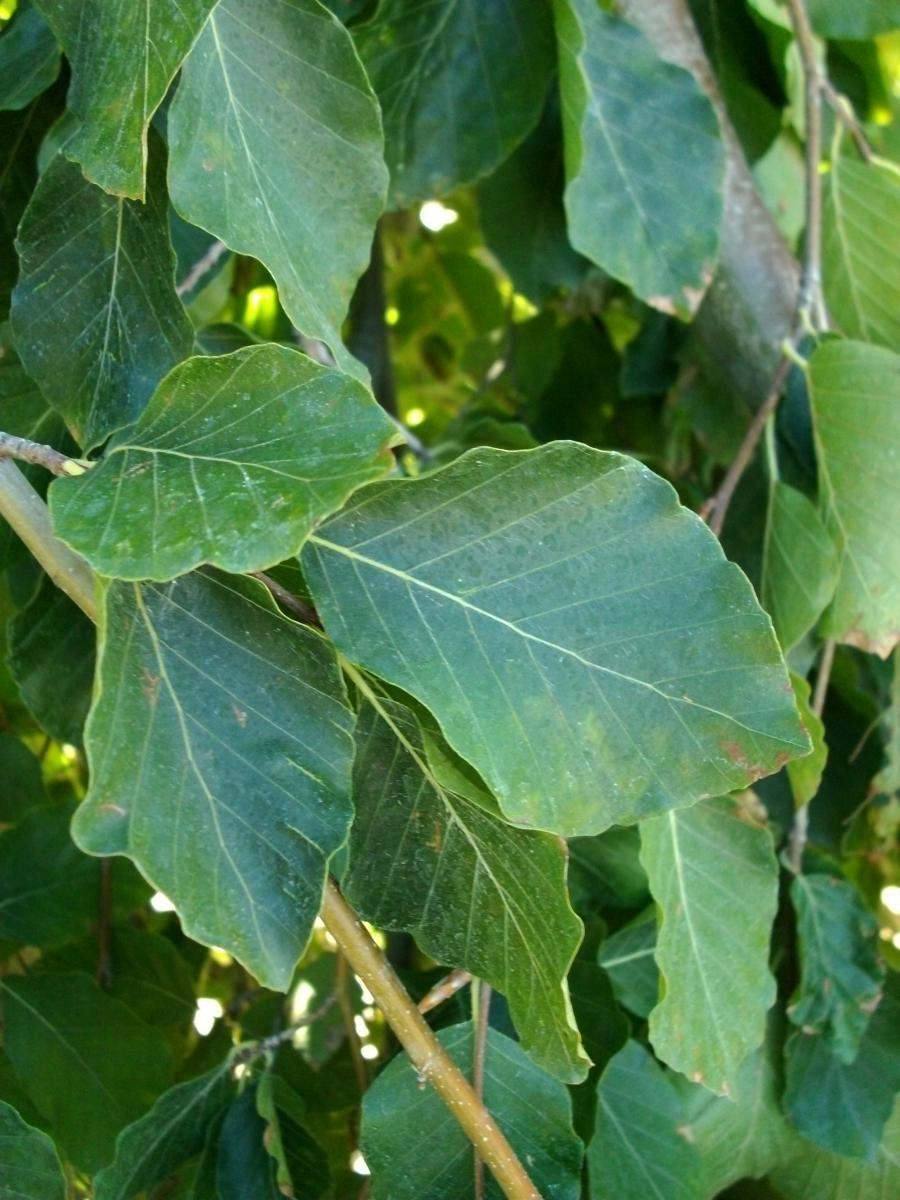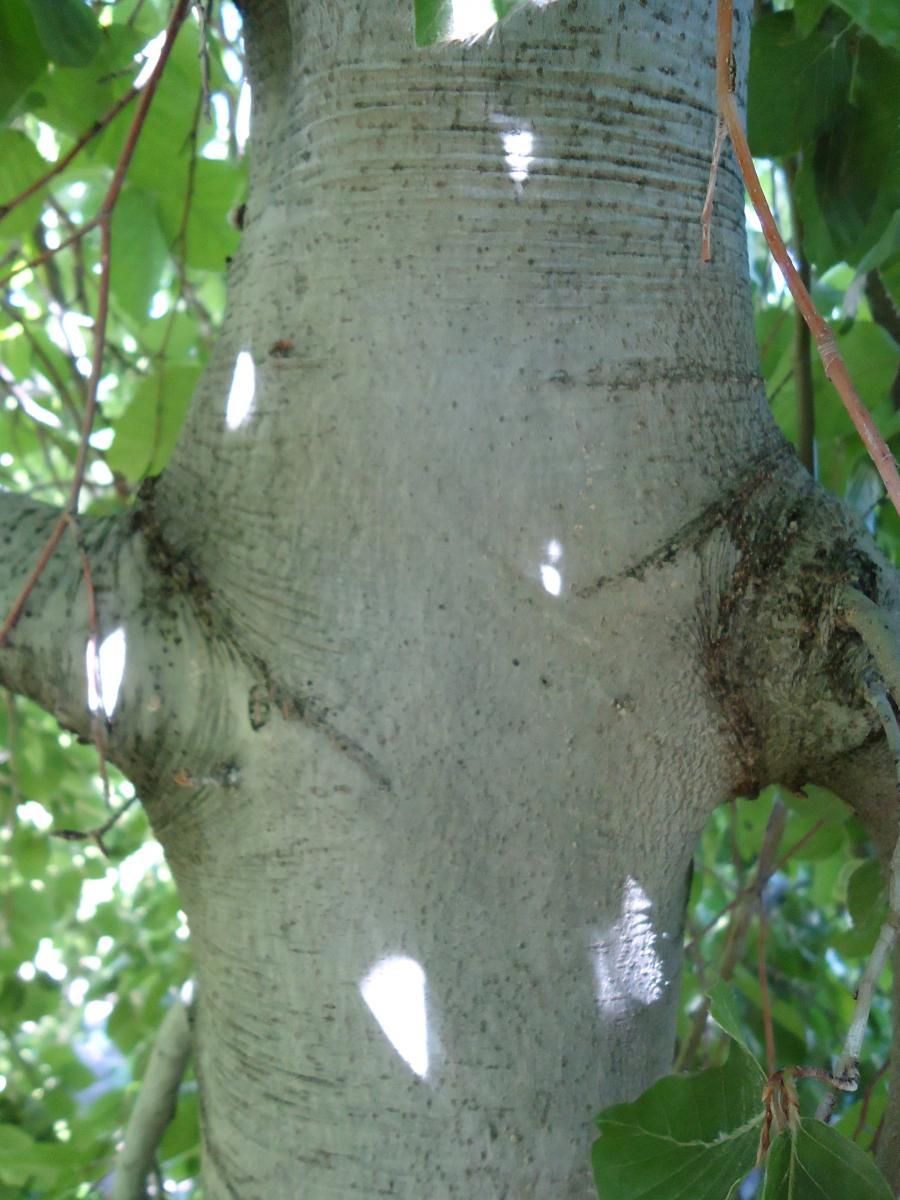 Fagus sylvatica var. 'Pendula'
Leaves: Deciduous. Leaves are elliptic in shape 2 to 4 inches long, 1 to 2 inches wide with a blunt point at the end. Leaf edges are slightly wavy and usually smooth. Dark green to purple-green color. Fall color is brown to purplish.
Bark/Twigs: Silver-grey bark remains smooth with age but wrinkles where branches attach to trunk. Younger branches are brown olive-green color and white-speckled. Branches grow in creative turns and twists. Zig-zag twigs.
Flowers/Fruit: Inconspicuous flowers in spring. Triangular beech nuts grow in pairs inside prickly husks. Small nut in 4-part capsule, but is rarely seen.
Mature size and shape: Large. 30 to 50 feet high x 30 to 60 feet wide. They are known to grow to 60 feet. Weeping, irregular shape with a dense canopy. Long, pendulous branches touch the ground.
General information/special features: Plant in full sun to partial shade. Moist, well-drained soil. Has adapted well to Utah's clay soils.
Landscape use and maintenance: Unique and graceful specimen tree or focal point. Slow growing rate. Average maintenance. The variety 'Purpurea Pendula' is a purple-leaved form that is smaller, only about 10 feet high.
USDA Hardiness Zone: 4 to 7
Family/Origin: Fagaceae - Beech and Oak.
Campus Use: Rare. Can be found west of Pioneer Memorial Theatre (Bld 66).