White Mulberry
---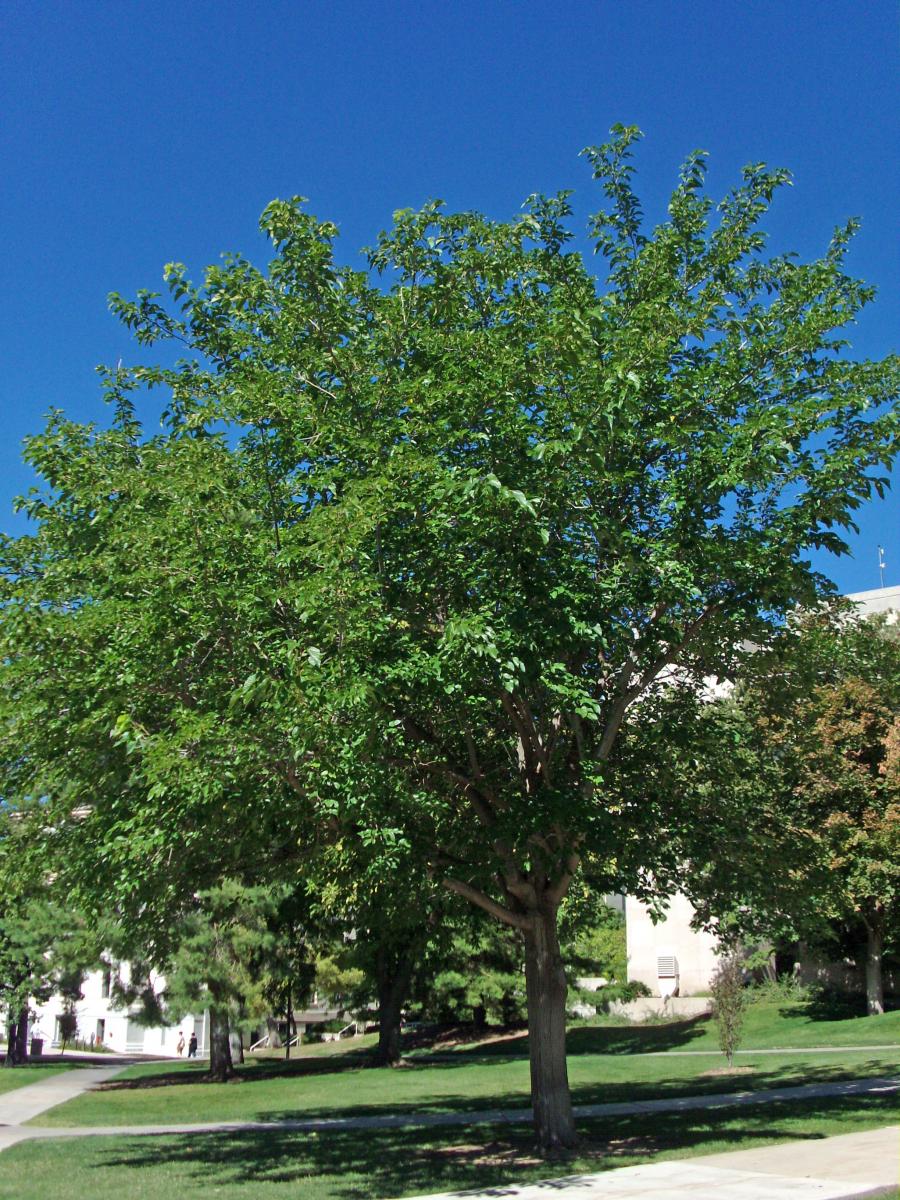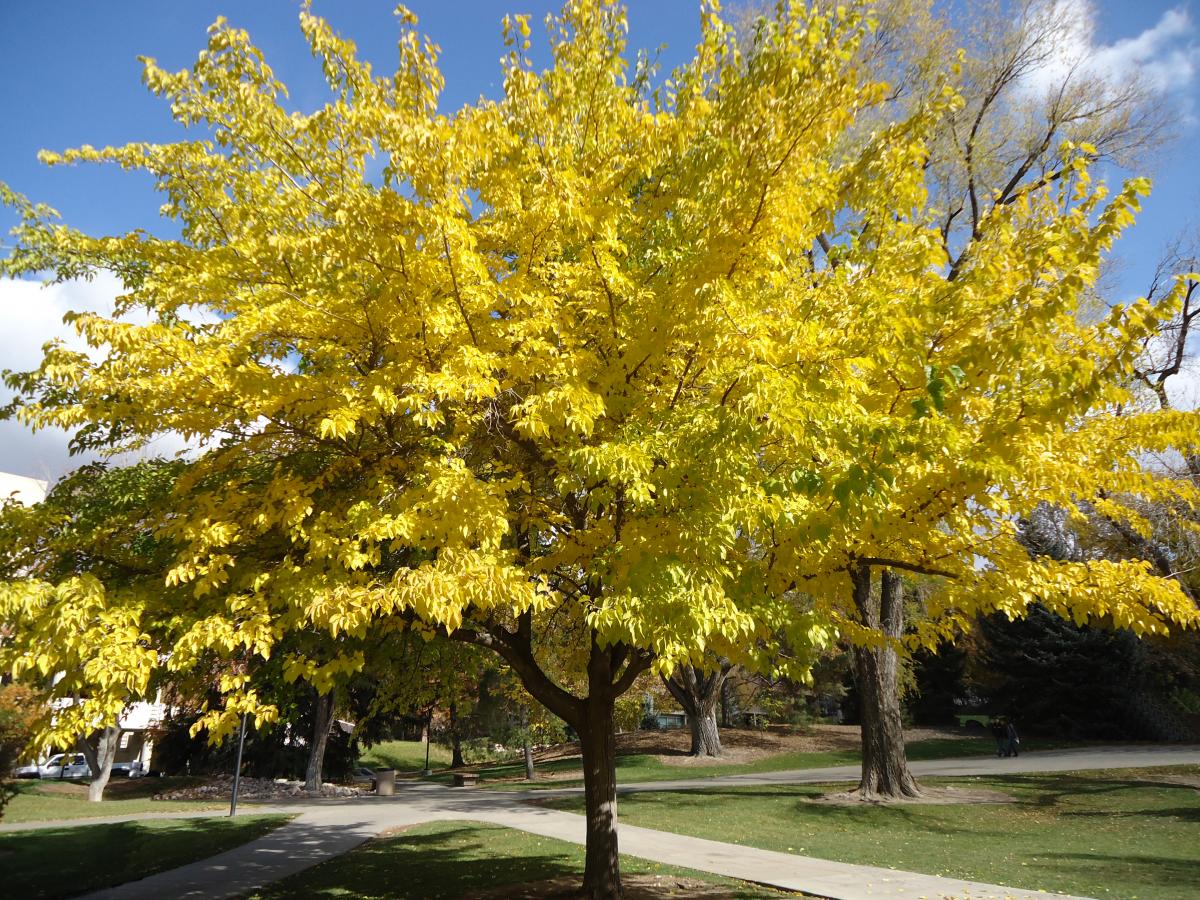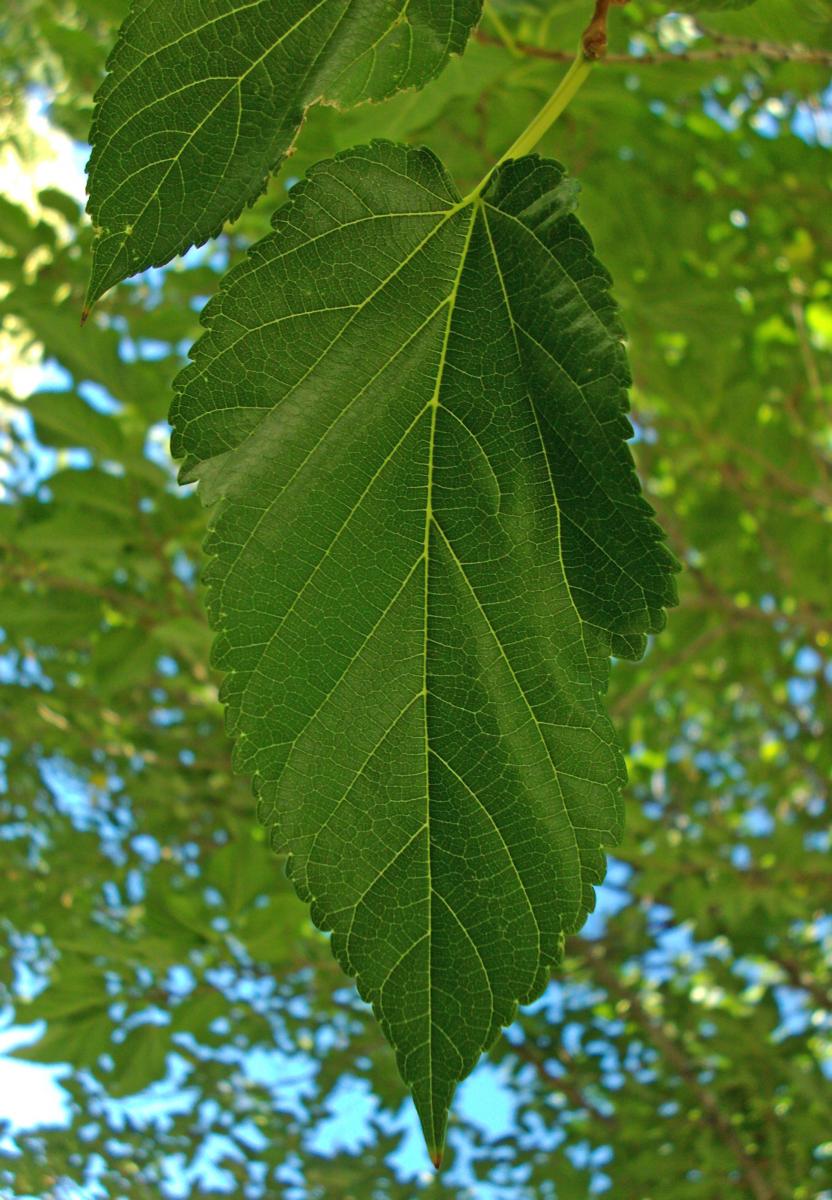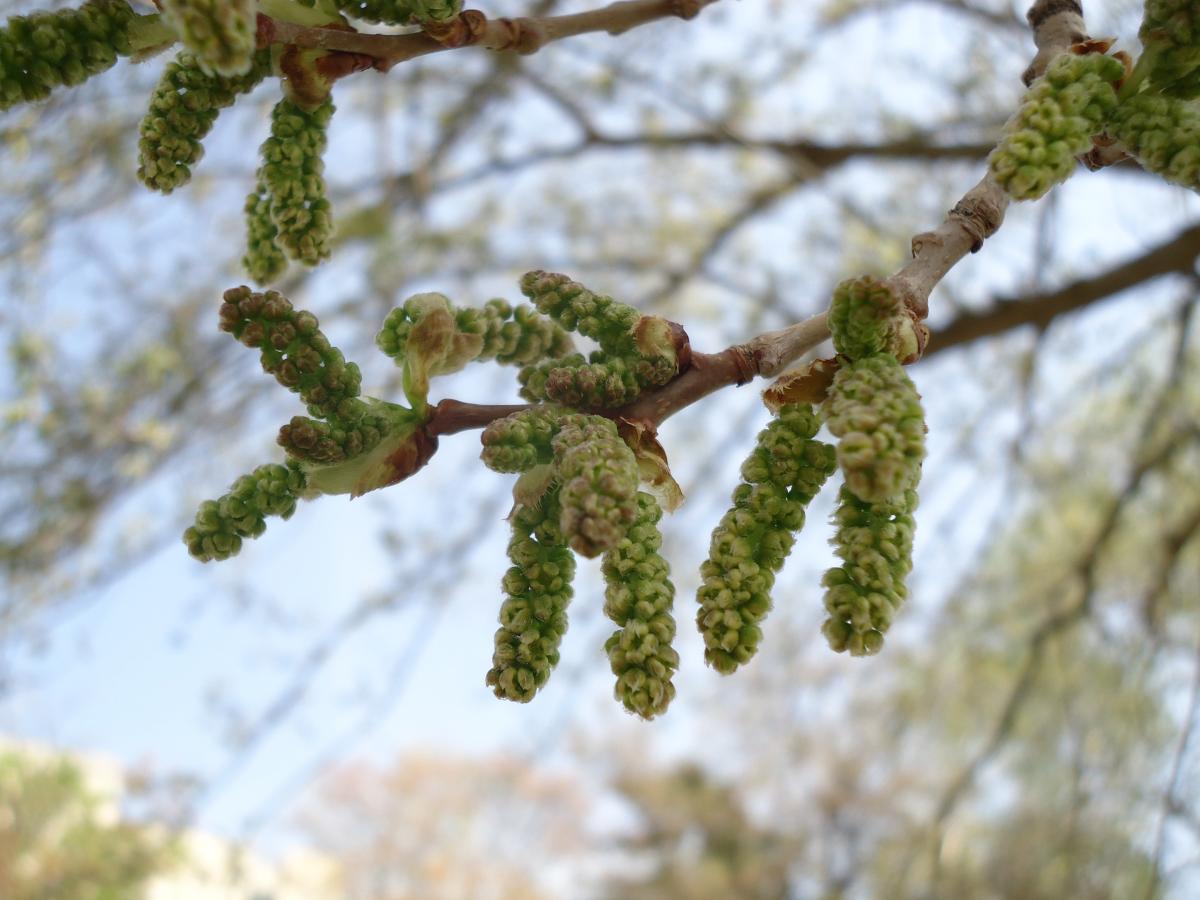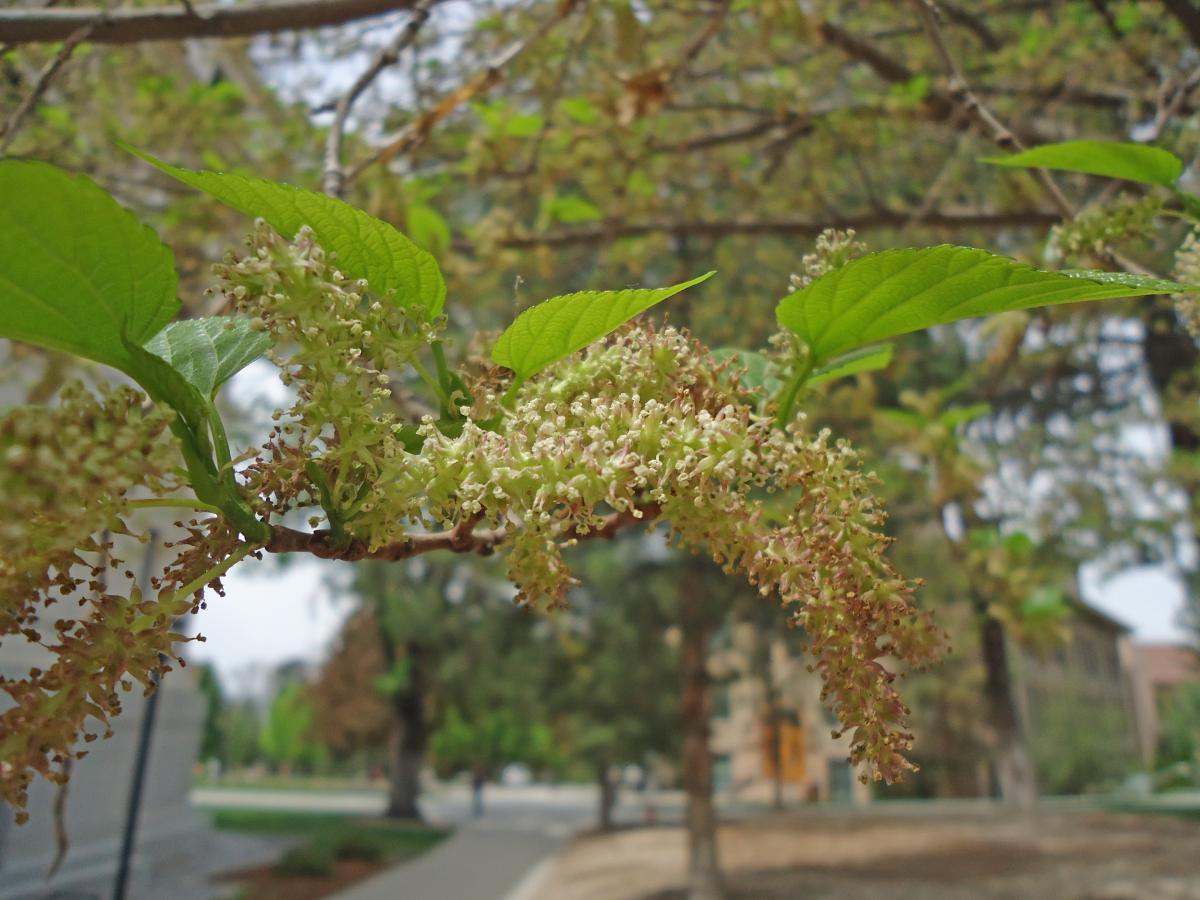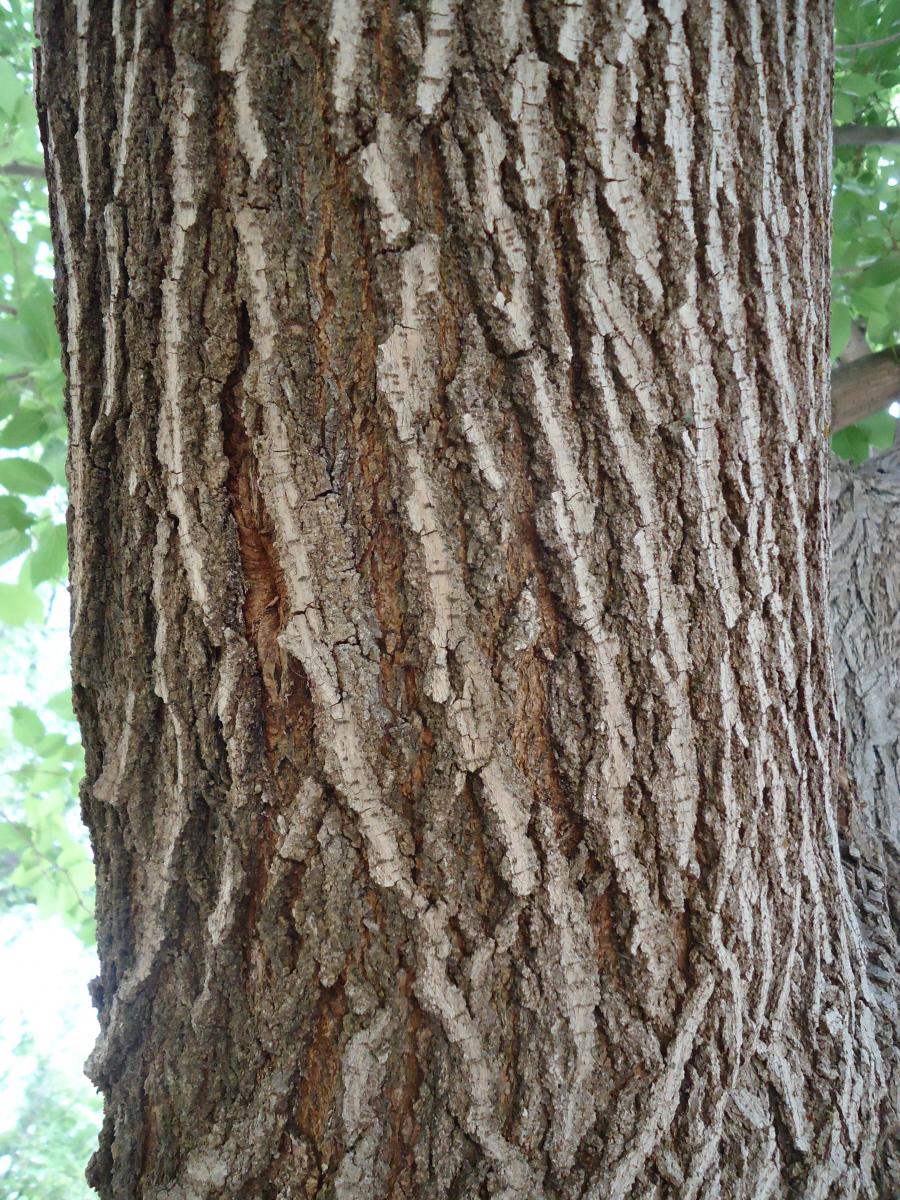 Morus alba
Leaves: Deciduous. Leaves are 2 to 7 inches long and up to 6 inches wide. They are little rough to the touch and the leaf edges have fairly large serrations. Leaves on immature trees have 1 to 4 lobes at the base. All leaves have distinct, thick white veins sticking out on the underside. Medium to dark green color. Fall color is yellow.
Bark/Twigs: Furrowed bark. Brown color, more light orange-brown on younger branches.
Flowers/Fruit: Yellow-green inconspicuous, small catkins form in spring. Dioecious - the species has both male and female trees. Grows blackberry-like ½ to 1 inch long fruits in the summer that birds enjoy. Ripens late June to July. Usually planted as fruitless (male) variety.
Mature size and shape: Large. 30 to 50 feet high x 25 to 40 feet wide. Oval to round shape with a rounded top.
General information/special features: Plant in full sun to partial shade. Moist well-drained soil. Tolerant of a wide range of soil conditions. Drought tolerant. Tolerant of salt. Tree was imported from China for the silk-worm industry.
Landscape use and maintenance: Dense shade tree. Adaptable to tough conditions.
USDA Hardiness Zone: 4 to 9
Family/Origin: Moraceae – Mulberry. Native to China. The leaves of this tree have been used in China since at least 2600 B.C. as the primary diet for silkworms used to make silk. Trees were introduced into North America in colonial times in an effort to establish a silk industry.
Campus Use: Uncommon. Can be found on the north side of Performing Arts (Bld 17) or north of the Park Building (Bld 1).