Snow Removal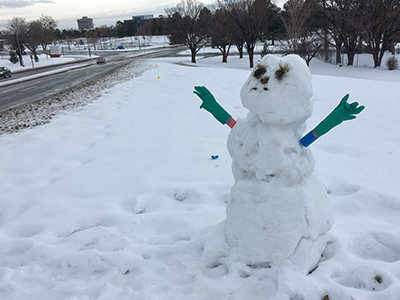 All of our Landscape Department team members are hard at work to keep campus roads, parking lots, walkways and building entrances clear of snow and ice during these freezing winter months. This task is given priority on days when it is snowing. There is an on-call schedule during snow months to ensure we are staffed 24/7.
Snow removal at the University of Utah hospital is 24 hours a day 7 days a week and takes top priority over other areas on campus.
Should you need additional assistance with snow removal, please use the Facilities online request system choose "Corrective Maintenance" from the menu then choose Snow Removal in the Common Problems.
For immediate help, call Facilities dispatch at 801-581-7221