Arboriculture
The Arboriculture team is responsible for the care of over 12,000 trees which include over 300 varieties and nearly 100 species. We are the Utah State Arboretum and a member of Tree Campus USA. The campus hosts multiple state record trees for the largest in Utah. Our high standards keep campus both safe and aesthetically pleasing for all university patrons. We follow the ANSI-Z133 Safety Requirements for Arboricultural Operations.
What We Do
---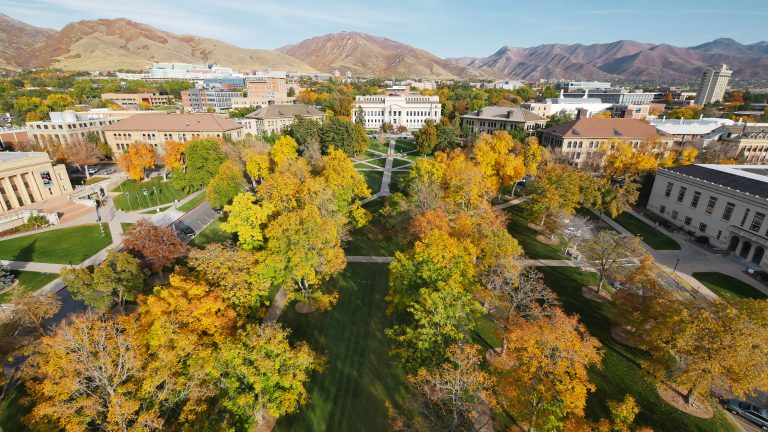 The University of Utah Arboriculture team specializes in …
Planting
Staking
Transplanting
Removing
Watering
Pruning
Fertilizing
---
The University of Utah is the State Arboretum. You can view our official University of Utah tree tour here.
In 1930, Dr. Walter P. Cottam, co-founder of The Nature Conservancy and chairman of the Botany Department at the University of Utah, began using campus land for plant research. For more than 30 years, he evaluated plants to determine their adaptability to our region.
In 1961, the Utah State Legislature formally recognized Cottam's impressive collection by designating the University's campus landscape as the State Arboretum. The original legislation mandated that the Arboretum "provide resources and facilities for cultivating a greater knowledge and public appreciation for the trees and plants around us, as well as those growing in remote sections of the country and world."